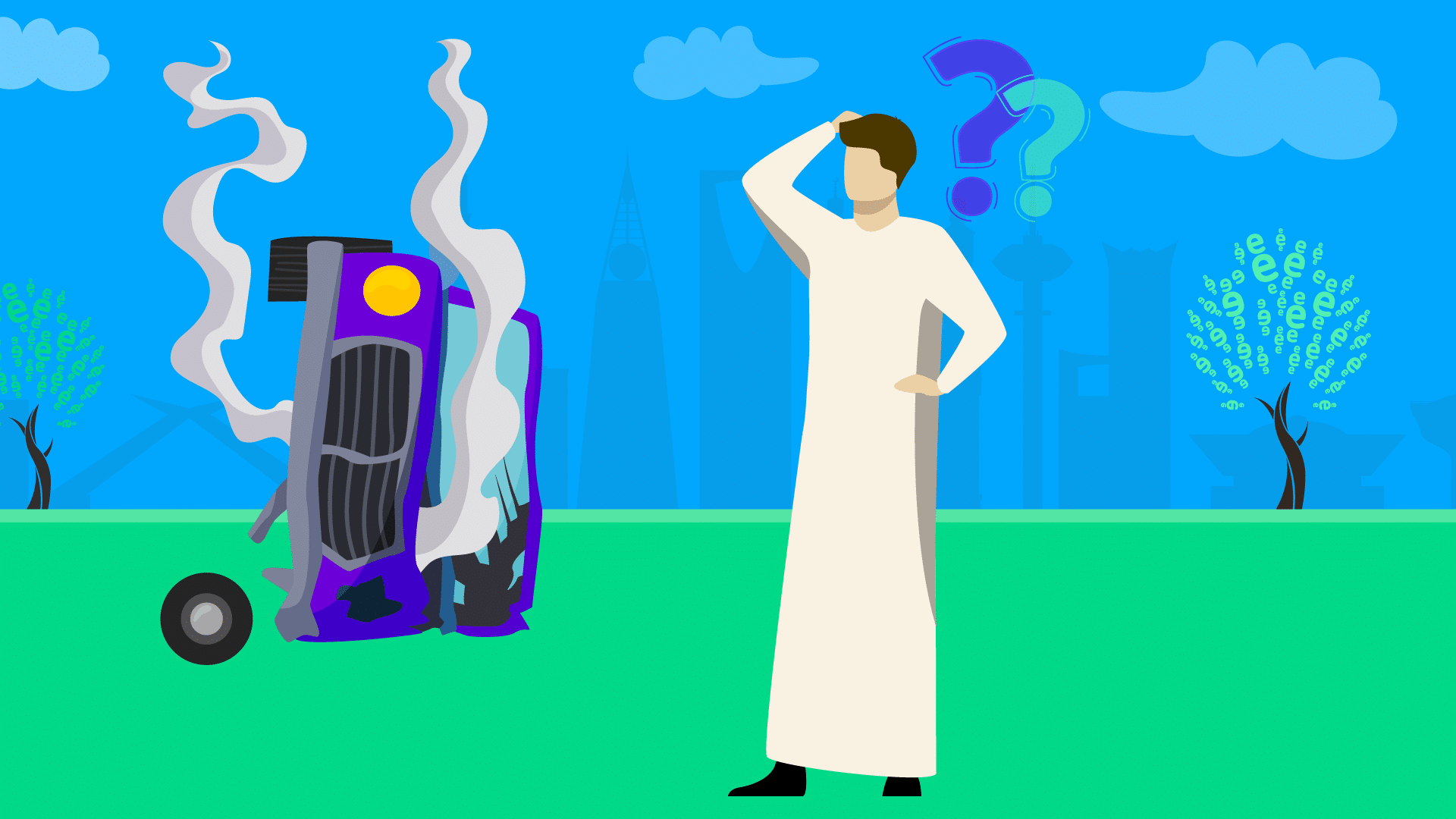 What happens when your car is totaled
While it's not an absolute certainty, there is a high chance that your car will take a hit at some point. The only reality is, that a car accident never comes at a convenient time! If you are ever involved in a bad accident, the aftermath can seem like a series of unfortunate events. Some accidents might leave an unsightly dent in your car. Some will leave a dent on your savings. The worst of them all is an accident that leaves your car totaled! In order to be prepared for unwanted situations, opt for the "better safe than sorry" solution. Car insurance is often considered a useful safety net for anyone looking to protect their prized possessions and their wallets. To save you from thinking the unthinkable and many potential frantic searches, here's what you need to do if you ever find yourself in a similar situation,..
How to tell if a car is totaled?
For a start, let's take a closer look at what makes a car a total loss:
Rollover accidents
Airbags going off
Extensive damage to the frame, also known as, chassis.
If you won't start again, in other words, undrivable.
To rule it out, you will need to file a car insurance claim to determine the state of your car.
Car insurance claim process
First of all, make sure that you have all the required documents, such as Najm's report, or the Traffic department/ Civil Defense report when necessary.
Second, attach all the required documents before filing a car insurance claim
Next, the insurance company will inspect and assess the damage
In case of a total loss, the insurance company will transfer the settlement into the beneficiary's bank account within 14 working days.

Be warned, that the insurance company has the right to deny claims if the claim is not covered under your policy.
To repair or not to repair: who decides?
Originally, comprehensive car insurance pays the cost of damages to your car in hopes to bring it back to its original state. However, sometimes, repairs cannot bring cars back. Other times, the damage can be so big that it doesn't make sense to repair it. Thus, insurance companies decide to declare the car a total loss.
A "total loss" in car insurance is a term insurers to describe a car when:
If a car is impossible to repair or if it cannot be repaired safely. This is also known as a technical total loss.
The repair costs outvalue the car's value. This is what insurance companies consider economical total loss.

Insurers can only declare economic loss if the cost of repairs outweighs a certain percentage of the car's value. Policyholders shall determine this percentage when taking out their policies.
What's more, a total loss can also arise from non-collision accidents, such as:

In general, when a car insurance company decides your car is a total loss, it means they would rather pay in cash its value for you to get a new one. So how much is your car worth after being totaled, you ask? It depends.
How much will I get if my car is totaled?
SAMA's objective aims at protecting the insurance clients' interests and safeguarding rights. Accordingly, SAMA directs all insurance companies in Saudi to deliver the expected level of fair treatment, and honesty to their clients.
With that being said, every car owner must know how insurance companies value cars and calculate settlements.
To estimate your car's worth, an accredited valuer will evaluate the car's condition before deciding it's "uneconomical" to repair the car. Then, the insurance company will offer you the car's actual cash value based on three factors:
The insured value: When you buy your insurance, you'll set the current market value of your car. Don't undervalue your car, and be realistic here!
Calculating how much insurance pays for a totaled car
Always read your insurance policy carefully to understand how the company will compensate you. In most cases, Saudi insurance companies will use the formula below:
Actual car value = The insured value – (Depreciation rate + Deductible)
Supposedly, you bought a car for 85,0000 SAR last year. A bad thing happens to the car. We assume your insurer will subtract 10,000 SAR for depreciation and another 500 SAR for the deductible. Then, you will receive 74500 SAR.
If you've decided to make an important investment in your car, then it's equally important to maintain and protect its value. So, make sure to choose the right cover. For example, some add-ons allow getting the full value for a "brand new" replacement. Add-ons also include zero depreciation and hire cars.
What if my car's worth more?
As a consumer, you have the right to file a complaint against an insurance company. Send a complaint to your insurer, if you believe your car shouldn't be written off, or if the figures are unexpectedly low. And if you're not getting anywhere, then you can ask IDC Saudi to step in.
Why it's better to be safe than sorry
In Saudi, many people tend to buy compulsory insurance with minimum legal requirements, without much thought. But paying less for basic coverage now can be a problem afterward. Car accidents can cause financial damages that last for months into the future. If you don't want to worry about any surprising bills, choose the coverage that fits your needs – having the right car insurance is prudent!
A smart thing to do is to never skip out on comparing car insurance rates or buy insurance without getting into the fine print. It takes a few minutes to get a detailed quote with a price comparison website, and get the insurance your car deserves! Make sure to check out all the insurance offers available online.