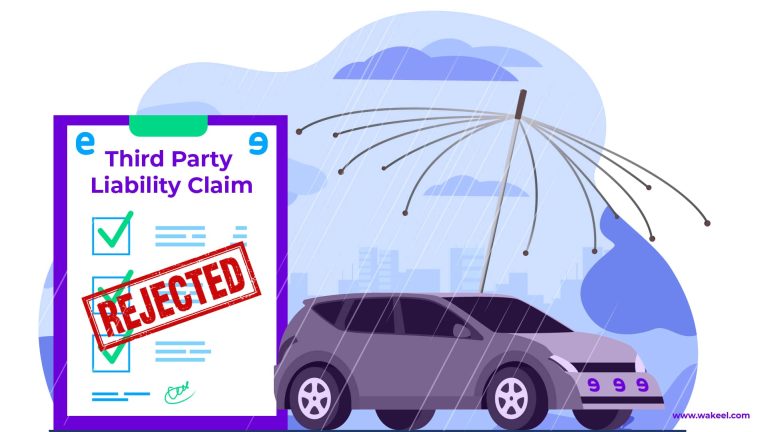 Understanding Saudi Compulsory TPL Car Insurance Limits
Overall, insurance plays an important role in providing protection to individuals & property during unpredictable times. For this reason, many countries around the world use various insurance schemes to safeguard their societies. In Saudi, SAMA makes it mandatory for employers to provide health insurance, and for drivers to have proper car insurance. In fact, Saudi's General Department of Traffic requires every car owner in Saudi to get basic car insurance before registering their vehicles. Find out more about compulsory TPL coverage in Saudi and its exclusions in this guide.
What Is Saudi's Compulsory Motor Insurance Policy?
Third-Party Liability, TPL, is often referred to as compulsory car insurance in Saudi. As the name implies, TPL policy protects you if you damage someone else's car or injure them while driving. Moreover, when an accident results in death TPL insurance will be responsible for paying any blood money (Diya). In short, Third-party car insurance is the minimum legal level of cover to drive a car in Saudi.
Benefits of Getting TPL Insurance in Saudi
First and foremost, you won't be on your own wondering what to do after a car accident. This way TPL insures:
A hassle-free process with Najm.
Covering any payments or expenses if you are found to be responsible for an accident resulting in car damage, repairs, personal injury, or death.
Plus, Buying TPL car insurance is cheaper than buying a comprehensive insurance policy in Saudi.
How Do I Choose My Car Insurance in Saudi?
Whether you're buying insurance for the first time or renewing, you have to get the best. Well, the best car insurance is the one that fits your needs and budget. So, it's important to understand the difference between the two types: TPL vs Comprehensive, before shopping around. Choosing wakeel to compare and buy your car insurance in Saudi is easy and hassle-free online.
What Are Exclusions in a Compulsory TPL Car Insurance?
Regardless of type, you should also understand what each policy includes and what it doesn't include. Accordingly, it would be useful to learn about the common exclusions that most policies mention in Saudi. It includes:
False Information: providing false information or leaving some details when buying your insurance, can invalidate your policy. In other words, you might have to shoulder all responsibility after accidents on your own.
Deliberate Accidents: Beware, deliberate acts don't match deliberate consequences! If Najm reports prove that an "accident" happened intentionally or planned, then it's a fraud. Najm skilled and dedicated detectives can detect insurance fraud cases easily.
Expired Driving License: Unless the expired license is renewed within 50 days from the date of the accident, your insurance company might step aside from this one.
Underage Driving: SAMA's unified policy covers drivers aged 18 and above only.
Driving Under Influence: this means driving under the influence of any substance that may affect the driver's alertness. Some prescribed medications and driving don't mix because they slow your coordination and affect your alertness. Additionally, these substances include alcohol & drugs.
Hit and Run: No matter how minor the accident seems, don't move before Najm arrives at the scene. Otherwise, you could even get a 10,000 SR fine.
Illegal Activities: Avoid wrong-way driving, drifting, racing, and running red lights at all costs.
Accidents Outside Saudi: compulsory insurance only covers accidents that occur inside the Kingdom of Saudi Arabia. However, if you travel between neighboring countries, then the geographical extension in comprehensive insurance is for you!
Stolen Car: If your car is stolen or hijacked, be sure to inform the authorities immediately.
Get the best car insurance prices at wakeel
In general, these cases could invalidate your car insurance in Saudi. Consequently, you might be responsible for paying compensation on your own. However, if you wish to be fully protected against damage and loss, go comprehensive. We are pleased to guide you towards the best insurance option for youز Saudi price comparison platform, wakeel, offers you a safe and efficient way of buying the right insurance policy for your car. Get detailed quotes, and compare car insurance prices online from multiple insurance providers in Saudi. Compare your options independently, easily, and effortlessly! wakeel is always in your corner. So, visit wakeel to compare car insurance offers in Saudi Arabia.