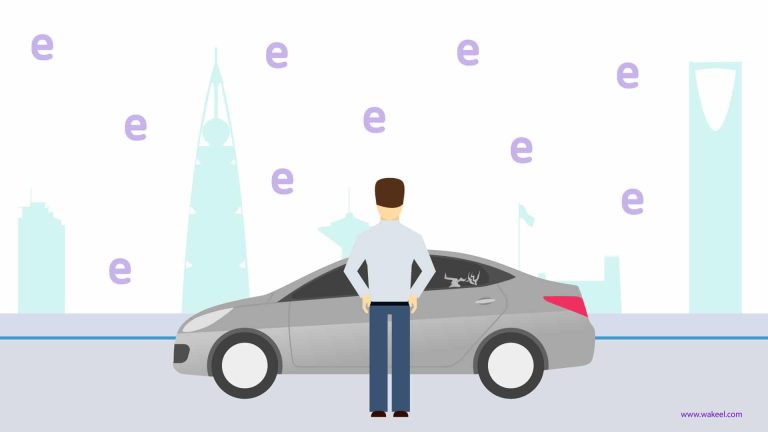 Will My Car Insurance Cover a Hit & Run in Saudi?
Picture this: After a long day, as you finally head to the parking; you notice a bent on your fender that wasn't there before. Then you realize, someone hit my car and drove off. Of course, you are entitled to feel frustrated. Especially, if this is not the first time something like this happens. In fact, this is a fairly common scenario. One time, someone hit your mirror, the other time you found a door ding. Now, do car insurance cover hit and run cases in Saudi?
Let's guide you out of this frustrating situation. We will discuss the possibilities for each scenario and show you your way out of "someone hit my car and ran away." Accordingly, you'll have a better understanding and will be able to get your car insurance to fix the damage.
What's a hit-and-run accident?
In traffic laws, a hit-and-run accident is an act of causing a traffic collision and not stopping afterwards. Examples include:
When a driver hits pedestrians in the crosswalk and speeds off.
A driver hitting your car on the road and never stopping to exchange information.
A driver hitting your unattended parked car without leaving contact information.
So, let's unfold some possible scenarios:
First, can you identify the car causing the accident?
For example, are there any witnesses, cameras, or notes?
If the answer is yes, try contacting the other driver to report it to Najm. Typically, Najm officer will rule the other driver 100% liable for the accident. Thus, the other driver's insurance company will pay compensation for the repair of your car once you submit your claim. On the other hand, if the other driver does not own compulsory (TPL) car insurance, instead he must pay out of his pocket for repairs. Besides, he could face a fine for not having proper car insurance in Saudi.
Yet, if there is no sign of the other driver or any leading the evidence. Then, there are two ways to go…
Second, do you have comprehensive car insurance in Saudi Arabia?
YES – don't worry, you are covered!
If you own a comprehensive auto insurance policy, this means that the insurance company will cover compensation for loss or damage to the insured car resultant from this accident. First of all, you must inform Najm insurance services, then Najm officer will file your claim against anonymous third-party damage. Finally, you will pay a small amount while, your insurance company will bear the remaining costs.
This amount is called the deductible amount, which the insured (the owner of the car) sets on his policy upon the occurrence of any accident or damage. For example, the cost of repairing your car may be around 8,000 riyals, whereas the deductible is 1.000 riyals. Therefore, the company will pay 7.000 riyals and charge the insured 1,000 riyals only.
Additionally, Najm and car insurance companies cover different "hit and run" cases in Saudi. For instance, if the driver flees or leaves without exchanging their information, or attempting to report Najm; then he will be subject to a fine of 10 thousand Saudi riyals.
No – Sorry, it's on you.
Unfortunately, TPL insurance will not cover your car. We know that you have no control over this situation. However, we encourage you to get the most of car insurance, explore car insurance coverages, look for insurance offers in Saudi, and compare car insurance prices online today. Comprehensive insurance will definitely help you avoid such situations in the future.
Will my car insurance price go higher after a "hit and run"?
Regardless of whose fault it is, some insurance companies may raise their rates even if you're not at fault. Typically, when you file any claims, you'll notice an increase in the price of the car insurance policy in the next year.
How can I avoid further losses?
Make sure to park your car appropriately in a safe place.
Particularly, in busy neighborhoods where it's impossible to find an empty spot. In general, you should avoid parking your car outdoors, instead keep it in a garage if possible. It can significantly reduce risks and expenses; also, some companies consider it a factor that determines your insurance rates.
That's why you should compare car insurance rates online. Once you find the best insurance offer for you, you can buy or switch your insurance whenever you want, according to SAMA's guidelines.
I hit a parked car hit, what to do now?
Accidents happen all the time. Still, you have to do the right thing always. No matter how minor the accident appears to be, take accountability. Otherwise, face the consequences of paying 10,000 riyals.
Don't drive away from the scene.
Wait around for a while, the owner might return to his car soon. Also, you could ask around.
Document the accident and report it to the authorities to avoid liability.
Leave a note with your name, contact information, and your car insurance company.
Safeguard your car on the way
Saudi price comparison platform, wakeel, offers you a safe and efficient way of buying the right insurance policy for your car. Get detailed quotes, and compare car insurance prices online from multiple insurance providers in Saudi. Compare your options independently, easily, and effortlessly! wakeel is always in your corner. It's quick and easy to compare car insurance and find cheaper cover for your car!