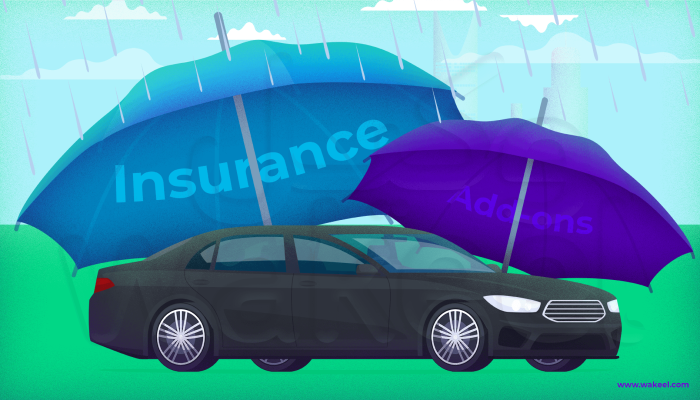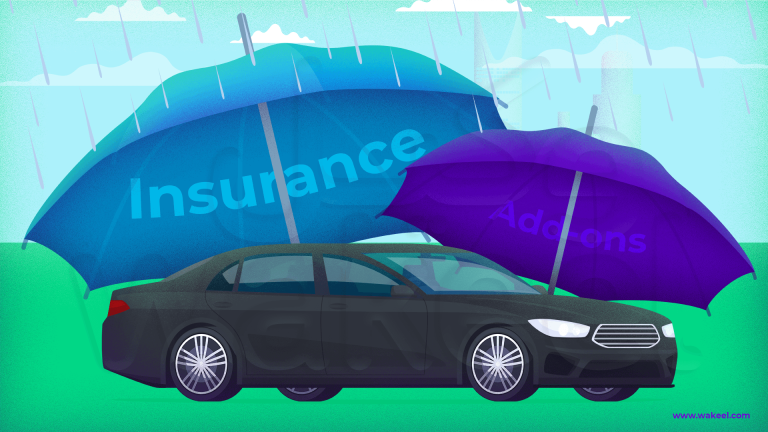 From Zero to Hero: 4 Must-Have Car Insurance Add-Ons
Car insurance goes beyond mere legal requirements; it serves as a financial safety net and a source of peace of mind. While basic coverage is a necessity, there are add-ons or extensions that can elevate your car insurance policy from being just ordinary to truly heroic. These extra coverages give you more protection, make life easier, and have your back when you really need it!
Upgrade your comprehensive insurance with these game-changing add-ons!
4 Add-Ons That Make a Difference
Add-on #1: Personal Accidents
Adding Personal Accident coverage to your car insurance policy brings a lot of value, and here's why. Accidents don't just impact those directly involved; they can also create financial challenges for their families. Personal Accident is like a safety net that helps drivers protect their financial well-being and compensates them for injuries, no matter who's at fault.
To break it down further, Personal Accident Coverage provides compensation to the driver (or their legal heirs) for:
Death
Disability resulting from bodily injury (total or partial)
Medical expenses arising from accidents
And here's the best part – this coverage doesn't just apply to you, the policyholder. It extends to all authorized drivers listed in your policy, as long as they have a valid driver's license and their names are on your policy schedule. That includes not only your immediate family but also drivers under your sponsorship. So, everyone's covered!
Add-on #2: Dealership Repairs, get the royal treatment for your car!
After an accident, making sure your car gets fixed is a big deal. But here's the thing: where you choose to get it repaired can seriously impact the quality of service you receive.
That's where Agency or Delearship Repairs come into play. It's optional, but it ensures getting a VIP treatment for your car. With this add-on, your insurer takes charge and arranges for your car to be repaired at the authorized service center of your car's manufacturer. That means genuine parts and certified technicians, ensuring top-notch workmanship.
While Agency Repair can be a tad pricier, it's like having a superhero in your car insurance. It guarantees top-notch repairs and gives you peace of mind. To find the best price, don't forget to do some shopping around. Get quotes from different insurance companies because they often have different prices for the same coverage. You can make this easier by using an online price comparison website that compares insurance options for you!
Add-on #3: Courtesy Car Rental, will keep you on the move!
Accidents can really mess up your daily routine, and being without your car can be a big headache. But guess what? There's this awesome add-on called "courtesy car" that's designed to help you out in these tricky situations. So, whether your car is in the shop for repairs or you're waiting for things to get sorted out, this coverage makes sure you've got a temporary car. No more stressing about finding alternative transportation because this add-on keeps you on the move, even when your car's taking a break!
Add-on #4: GCC Coverage, will extend protection abroad!
Planning a road trip beyond your Saudi's borders? Ensure that your car insurance is up to the task with "GCC Coverage." This add-on extends your insurance coverage to include neighboring countries such as Kuwait, Bahrain, Qatar, the UAE, and Oman.
Keep in mind that this coverage specifically pertains to losses and damages involving your insured vehicle and does not extend to third parties. Therefore, insurance companies aren't responsible for compensating third parties for accidents that occur outside the borders of the Kingdom. However, a separate third-party insurance document, typically required when crossing land borders with a vehicle, can cover third-party claims.
Upgrade your car insurance
Your car insurance can go from being a basic necessity to a hero that provides comprehensive protection and peace of mind. By adding these four add-ons —Personal Accident Coverage, Agency Car Repair, Courtesy Car, and GCC Coverage—you can transform your car insurance policy into a true hero among policies. Don't settle for ordinary; enhance your coverage and drive with confidence knowing that you're well-equipped to handle any situation on the road.