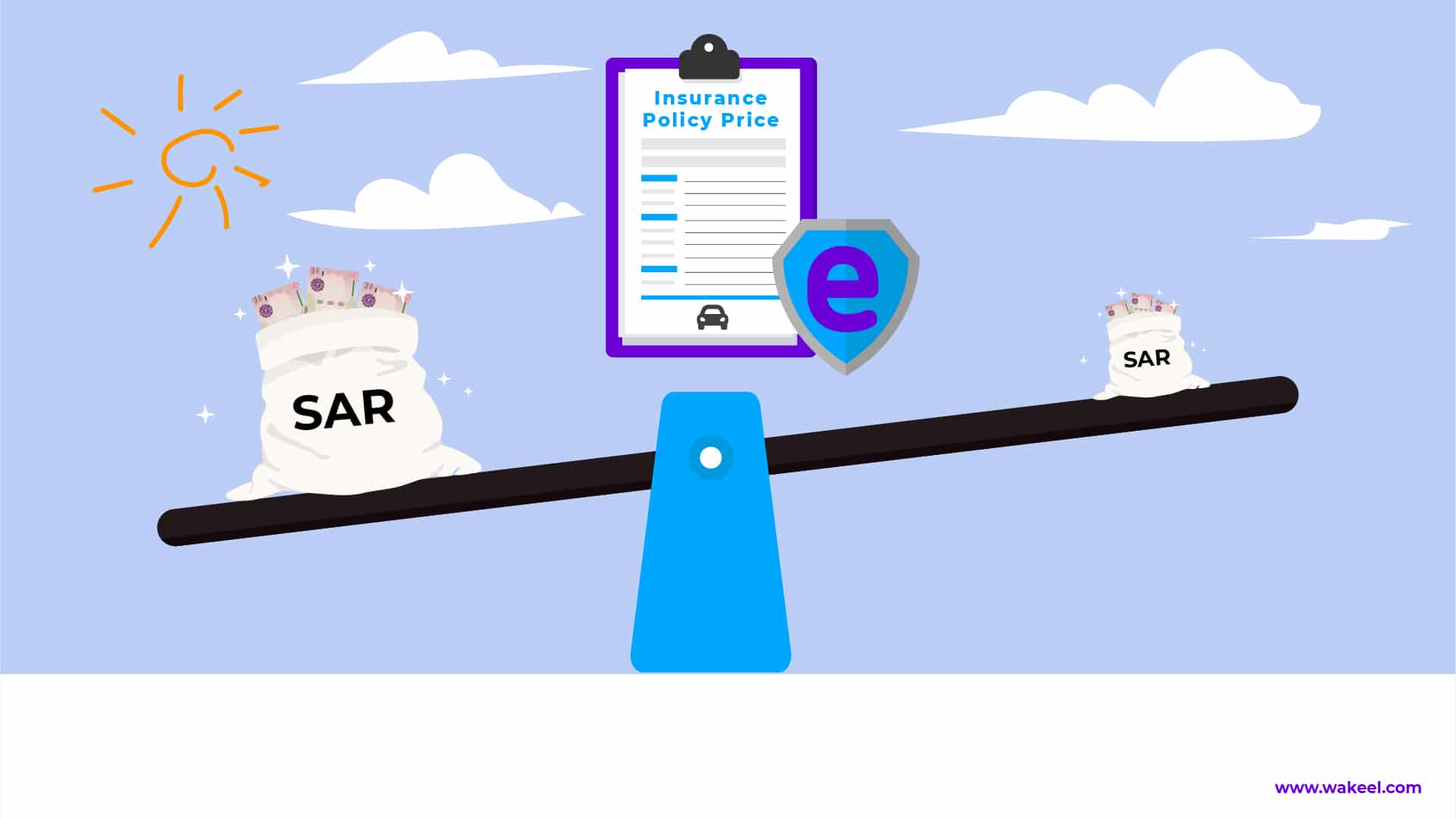 Factors that affect the price of car insurance in Saudi
You may have noticed that your insurance policy costs much more than it did last year! Or you noticed that one of your family members or friends gets a cheaper car insurance policy price than you did? There are different factors taken into consideration by insurance companies when determining your insurance policy rate.
We at wakeel have broken down the leading factors that increase your car insurance rate and the different ways on how to get a cheaper quote on your car insurance in Saudi Arabia.
The most significant factors in Saudi Arabia in determining a car insurance policy rate:
Car value: There is a relationship between the value of your car & insurance claims for car repairs caused by traffic accidents… A luxurious car or sports car costs more, spare parts cost more than a regular motor. That's why a premium car insurance policy costs a lot more.
Drivers age: Most of the time, new drivers are more prone to accidents than older experienced Saudi insurance companies charge more to young drivers with additional coverage on their policy.
Traffic Record: When you apply to purchase a new insurance policy. The company will pull out data of your traffic record and evaluate your driving on the Saudi roads. You can count this as a motive to clear your history record and earn a no-claims discount.
Deductible amount: It's the amount you chose to pay as 'the policyholder' to cover damages resulting from an accident, while the insurance company covers the rest. Higher the deductible amount you chose to pay, the lower the insurance policy rate you get.
Optional Add-ons: Saudi insurance company, provide their customers with additional add-ons services like extending the geographical coverage, towing services, hire cars, and other options that you can add up the price of your insurance policy.
Policy type: In Saudi Arabia, you have the choice before buying your new car insurance policy, Third-party liability policy, or comprehensive policy. Each one provides you with financial/medical coverage that can increase your insurance car policy rates.
Tips on how to get a reasonable policy rate next time you insure your car:
Choose your insurance price wisely: When choosing your insurance policies, pick a policy that provides you with the best financial coverage regarding your car value at the best price.
Choosing Add-ons: As significant as they are, you should pick wisely and carefully. It is Considered one of the main features that increases a car insurance rate, don't go over with add-ons that aren't necessary within your driving journey.
Determine an appropriate rate for your deductible: If your car's spare parts are affordable. Then take a lower \deductible rate and, that will help in decreasing your car insurance policy rate.
Agency repairing: It is advisable to go for a qualified workshop than the agency if your car is older than three years.
In the end, it is highly recommended to visit an online comparison website to compare and buy car insurance policies online to get the best option.