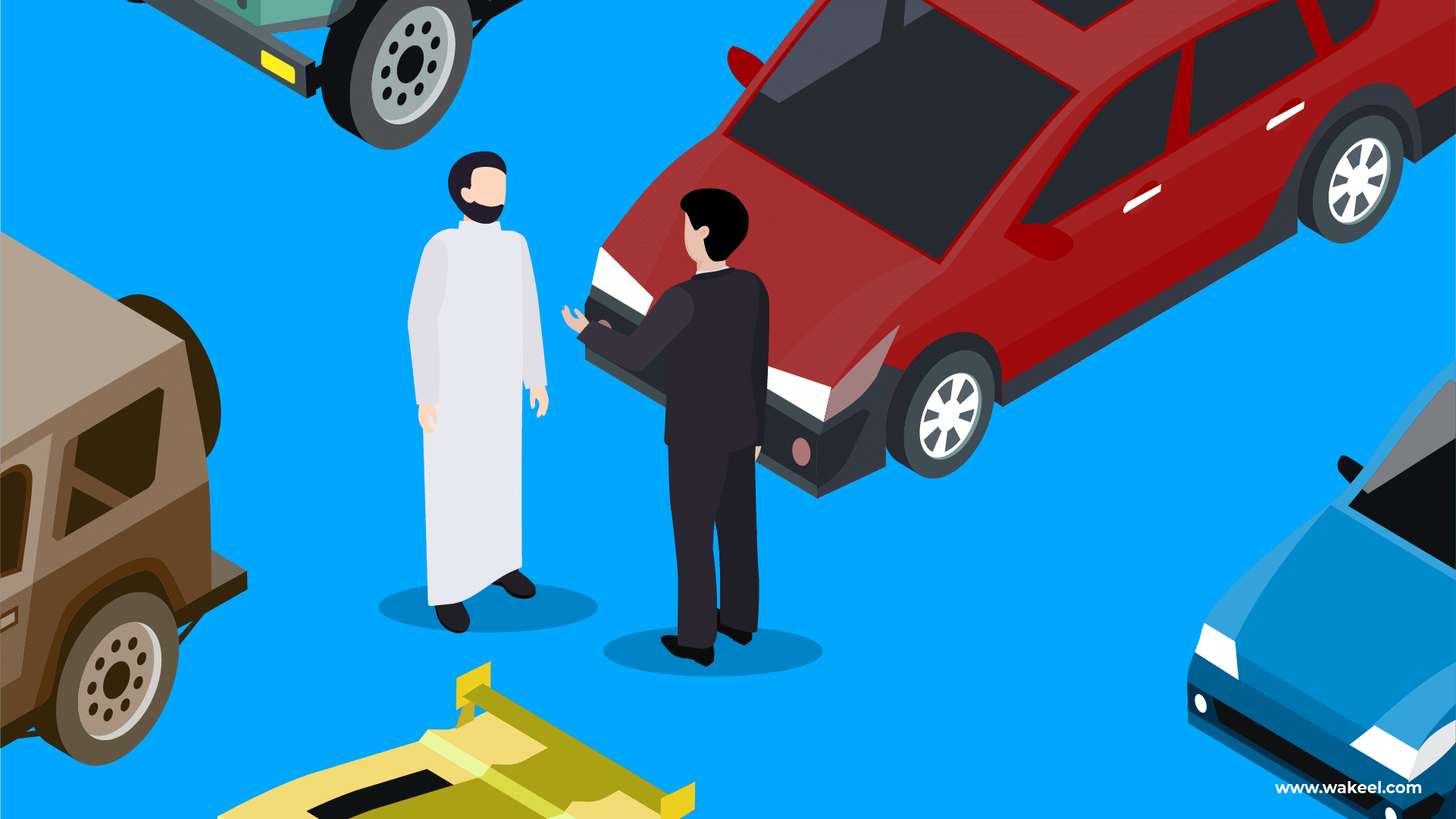 Car Buying Tips from Insurance Experts
Buying a car is what most of us consider to be a major purchase. And while it's much of a big deal, it doesn't have to be complicated at all – knowing the ins and outs can definitely help you make the right decision. For starters, it always makes sense to set a budget and stick to it, but don't just budget for the cost of your purchase; additional costs come around quickly! Consider all the running costs that you will have to pay too. Think of routine maintenance, gas, and of course, buying car insurance. To help you make the right decision without worrying about breaking the bank, here are expert tips to avoid worrying about any surprise bills:
Find and compare the fuel economy
Look up the spare parts price list
Compare car insurance rates online
What really determines the price of a car insurance policy?
First off, we have to dispel any misconceptions and debunk all myths about car insurance in Saudi. For example, many believe that the price of car insurance depends solely on the cost of the car. In reality, companies look at an array of different factors that affect the price of car insurance including, the driver's age, driving history, and even where you choose to park your car. In general, insurance companies make a decision based on the risk a car poses to the company. Simply put, the price you'll pay for your car insurance depends on the likelihood of consumers filing claims – certain cars are expensive to insure because they're seen as a financial risk. To determine risk, insurance companies keep track of previous claims forms and keep an eye on patterns that show up.
Better Think Twice Before Buying These Cars
Take a look at five cars insurance companies might put on the "high-risk" list to avoid high insurance rates.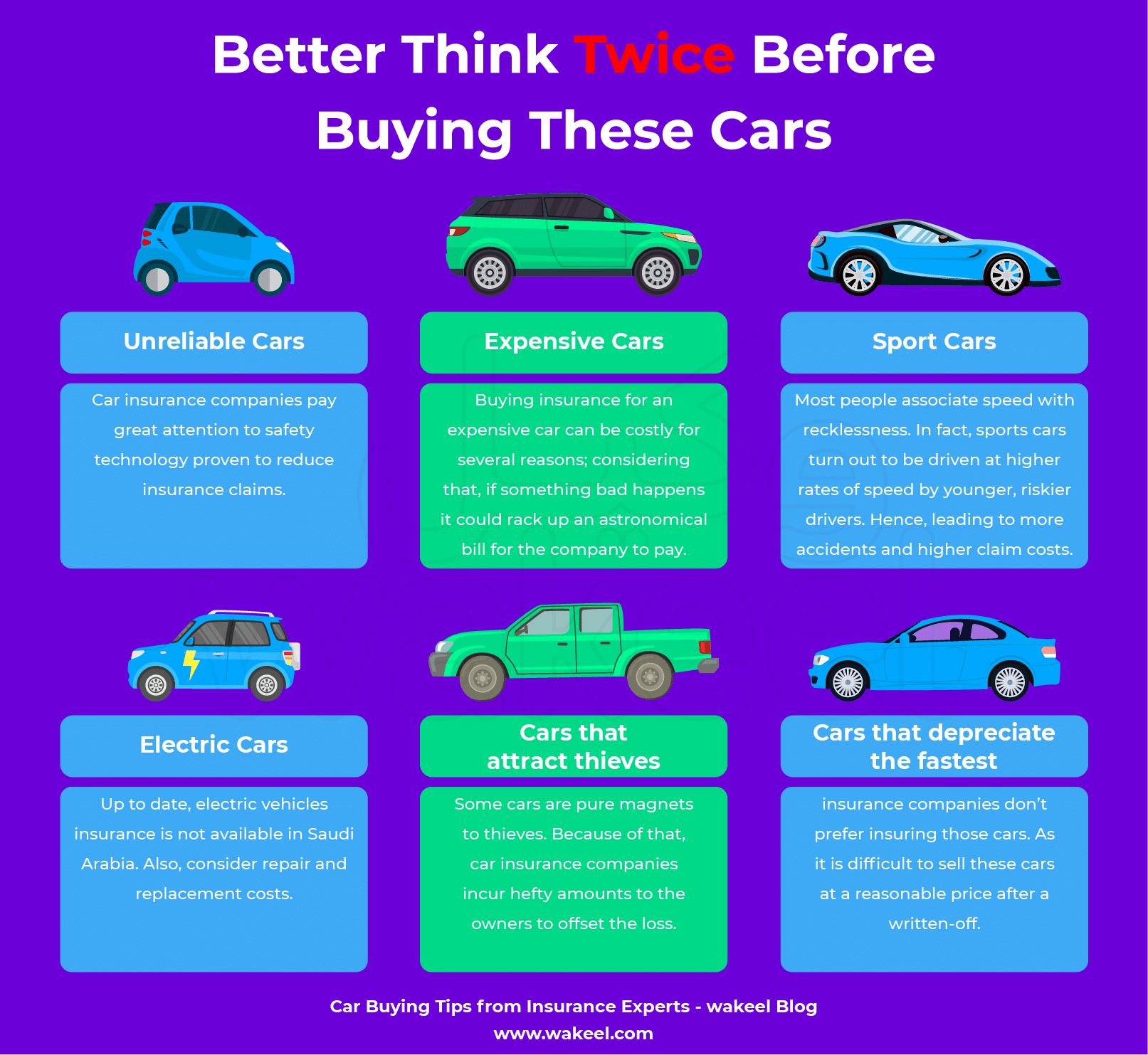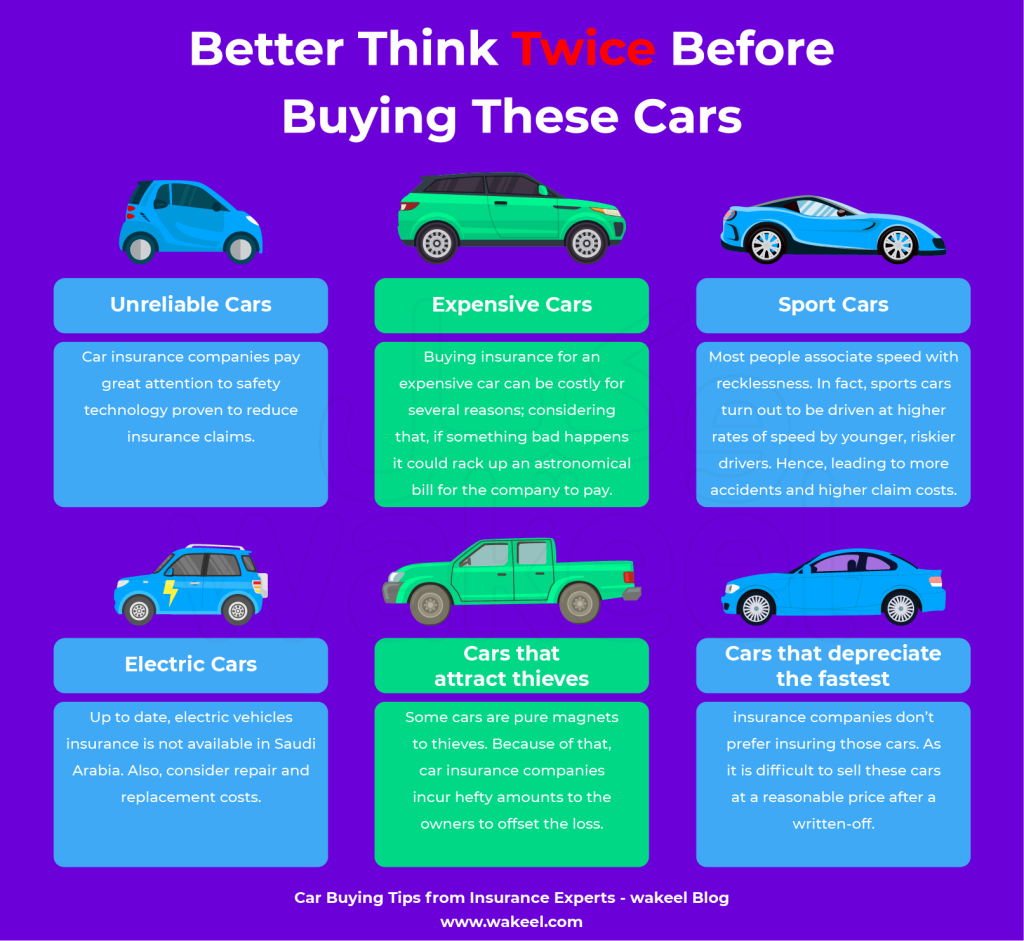 Cars with a big price tag
You guessed it right! First on the list is expensive cars, especially, cars with a six-figure price tag. Buying insurance for an expensive car can be costly for several reasons; considering that, if something bad happens it could rack up an astronomical bill for the company to pay.
This is due to higher costs of repair since it can be hard to find spare parts available in the market as well as find a qualified repair shop. Another thing insurance companies take into account is the cost of replacing an expensive car when a car is a total loss.
Cars that are known for speed
Most people associate speed with recklessness. In actual fact, sports cars or high-powerhouse cars turn out to be driven at higher rates of speed by younger, riskier drivers. Hence, leading to more accidents and higher claim costs. So, perhaps it's no surprise that insurance analysts associate these cars with high risk. On the contrary, insurance companies may prefer to insure another type of sports car. The cars are considered to be of little use or what we call a "weekend car."
Cars that are unreliable
When buying a new or a used car, high safety ratings should be on top of your non-negotiables. This is also because car insurance companies pay attention to safety technology proven to reduce insurance claims. Overall, safety ratings are useful information for insurance companies to set an average price for insuring each car's make and model.
Thus, it may make sense to search vehicle ratings on IIHS. The Insurance Institute for Highway Safety (IIHS) is an independent, nonprofit scientific and educational organization dedicated to reducing deaths, injuries, and property damage from motor vehicle crashes through research and evaluation
Besides, if reliability is a major concern then steer away from buying flood-damaged cars, or one with an accident history.
Cars that depreciate the fastest
When people buy cars, they seldom think about the hidden cost of owning a car. According to got "What Car" website, deprecation is the largest expense of car ownership. And if you happen to be someone that likes to change cars frequently, then you should consider resale value. Buying a car that depreciates fast is like burning money – you don't want to buy a lemon! Likewise, insurance companies don't prefer to insure those cars. As it is difficult to sell these cars at a reasonable price after a written-off.
And while it is true that all cars lose value; not all cars are equal! Some highly reliable cars are able to retain their value for a long time, thanks to the brand's trust reputation. Besides, the car's popularity in the local market will ensure that it will stay in demand. On the other hand, other cars seem to lose their value overnight.
Cars that attract thieves
The thought of being a car theft victim one day rarely crosses our minds, and it could be the last thing you think of before buying a car. But the truth is, some cars are pure magnets to thieves. Because of that, car insurance companies incur hefty amounts for the owners to offset the loss.
Despite what many people believe, thieves don't only target a real "head-turner." The reality is thieves, target regular cars in high demand to strip them for parts, re-sell them to unsuspecting consumers and even export them outside Saudi, as Okaz local newspaper reported.
And even electric vehicles
Insuring electric vehicles (EVs) in Saudi Arabia is still a developing market, which means there are limited coverage options compared to traditional gas-powered cars. "Don't be hasty," says the insurance expert; because this can lead to higher insurance rates for electric vehicle owners due to the lack of competition among providers. Additionally, insuring electric vehicles may require different coverage and assessment, which could complicate the process and result in potentially higher rates. It's best to wait until more insurance companies in Saudi develop policies specifically tailored for electric vehicles. This will help ensure that you have a greater number of options to choose from and potentially lower insurance costs.
Research makes a difference
To sum it up, understanding why some cars are more expensive to insure than others can help you make better financial decisions when it comes to buying a new car. Now, if running expenses are a major factor for you, be sure to get multiple quotes from different car insurance companies before purchasing a new car. Comparison sites are a great aid to your search for cheap car insurance in Saudi, try wakeel!