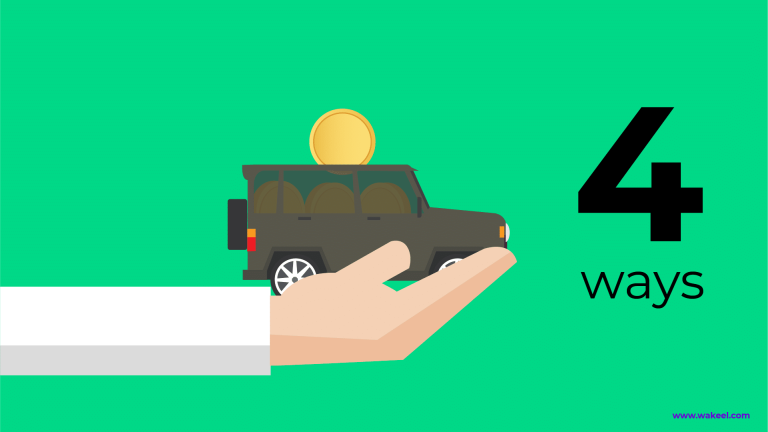 4 Effective Ways to Save on Car Insurance in Saudi
Generally speaking, the pandemic has touched every aspect of life and mostly not for the better. The situation has also sparked a major decline in car sales as well as car insurance purchases. While life returned to some sort of 'normality' in many countries, the financial situation still worries the mind of the majority. In this light, more Saudis grew wiser financially and adopted cost-saving solutions. So, if you are searching for smart, effective, and fairer ways to get the best car insurance prices in Saudi – This one is for you!
How Can I Save on Car Insurance in Saudi?
Does canceling or not renewing your car insurance sound tempting now? Save yourself the trouble, because having car insurance is mandatory in Saudi. Besides, canceling your car insurance is only made possible with special conditions. Consequently, if you are caught driving without insurance in Saudi Arabia, you'll be fined between 150 to 300 SR. So, your best choice is to look for effective ways to reduce your car insurance rates without getting in deep trouble!
Here is a list of ways to get lower car insurance rates :
Use an advanced car insurance comparison website based in Saudi.
Chose the right and not all add-ons.
Switch to Third Party Cover.
Take wakeel's advice on cost-saving solutions
Let's get into detail!
How Can I Get Fair Car Insurance Rates?
As you will quickly learn, insurance relies on statistics to determine the risk factors for each policy. Accordingly, prices can go up or down. Most insurance companies focus on your car, age, and driving history. Evidently, Insurers classify young drivers under 21 among the highest-risk groups, because they're more likely to be involved in accidents. Similarly, insurance companies associate high mileage with high risk. In other words, the fewer miles you travel, the less likely you are to cause/ be in accidents.
Isn't it fair, then, to get a lower price if you spend less time on the road? Yes! that's why we advise you to use an advanced platform to find the right insurance according to the distance you travel.
wakeel's Innovative Mileage Feature
What sets wakeel apart from other comparison sites, is its innovative technology. The mileage feature guarantees getting fairer prices when insurers put it into consideration before pricing. It's quite simple, next time you buy an insurance policy; try estimating the distance you travel annually.
We have broken down how you can calculate your yearly mileage below:
Take a picture of the meter reading when your insurance policy begins.
Then, at the end of the year, calculate the difference between your previous and current reading.
Finally, head to wakeel and indicate your expected mileage!
All in all, wakeel strives to provide smart and effective solutions to save on car insurance in Saudi. Unlike other comparison platforms, wakeel offers a well-thought-out experience to ensure the best insurance for you. Let's put it this way: At wakeel, we don't assume anything about you that would weigh you down!
TPL Vs Comprehensive, which one is cheaper?
Third-Party Insurance: This is the minimum insurance coverage you need (also called compulsory insurance in Saudi) it covers damages caused by your vehicle to others (people and vehicles) only.
Comprehensive Insurance: Whereas the second type covers all accidents damage and loss you are involved in; like fire, theft, natural disasters, and many other extensions and add-ons.
If you want to reduce the cost of car insurance to a minimum, switch to TPL insurance! Compulsory insurance (TPL) provides basic car insurance coverage and ensures you get lower prices. However, before switching to liability-only coverage, it's better to research your car's value first and the average repair costs for your car model; to see if you could afford repairs on your own.
Can I Get Better Rates for Comprehensive Cover?
Who said comprehensive is exclusive? Comprehensive insurance could still be within your budget, all you have to do is re-evaluate your needs! In the meantime, consider taking out extra add-ons like fire, theft, agency repairs, or geographic extension cover.
Lower your coverage to lower your rates
When thinking about how to save on car insurance, removing extra add-ons you don't need can be a simple solution. In Saudi, Comprehensive Insurance Rules set an obligation on insurers to offer add-ons before issuing the policy. These add-ons include the following:
Rental car coverage
Roadside assistance
Bodily injury & Death liability
Geographical extension (Claiming for a car accident abroad)
Additional driver
Finally, use wakeel to compare car insurance in Saudi
Worry not, if you don't have the time to comb through dozens and dozens of different policies to find a budget-friendly policy! Leave it to us, and we'll direct you to competitive insurance prices and offers. Besides, wakeel will compare the best insurance rates in Saudi Arabia and leave the choice to you. Get insurance that fits your needs and budget!