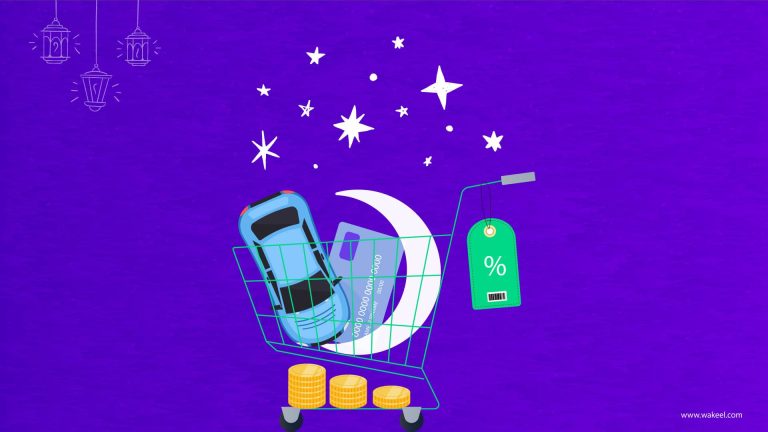 Save on Car Insurance with Deals in Saudi Arabia
Many shoppers look forward to the start of seasonal sales to make major purchases, which can be more affordable at a certain time of the year. Annually, the Saudi Ministry of Commerce and Investment (MCI) launches its Discount Seasonal list online. Often, the sales calendar begins with Back to School offers in January and wraps up in December with End of Year offers.
Ramadan: Best Time of The Year to Buy a Car
It goes without saying, that the moon of the holy month of Ramadan marks the start of the biggest sales season in Saudi Arabia and the Islamic world. Ramadan campaigns have begun and will run throughout the holy month of Ramadan and extends to Eid days. Various businesses make the most of the long-awaited Ramadan shopping season, by offering competitive deals and generous discounts on a range of goods and services to their flocking customers.
It is also a well-established fact that, if you're looking to invest in a new car, there is no better time than Ramadan in Saudi. Big brands and car dealers launch competitive car deals in Ramadan, enticing customers with generous discounts, free gifts, attractive finance, and insurance rates, extended warranties, and exceptional service packages.
Common Ramadan offers benefits
Specifically, shoppers will be able to take advantage of the best Ramadan offers on the market which applies to a range of economic cars, family cars, and four-wheel drive cars (SUVs). They will be able to benefit from packages that include:
Special and discounted rates
Zero % down payment
Zero % administration fee
Free car warranty for a specified period of time
Free inspection and maintenance for a specified period of time
Roadside assistance service for a specified period of time
Into the bargain, Ramadan offers in Saudi are not limited to cars only but include car insurance offers too. What is more, you can make use of these car offers to substitute some add-ons. Thus, you will be able to save some money on your car insurance.
Roadside assistance benefits
For example, a feature like Roadside Assistance can offer you coverage:
On-site repairs at the place of an accident, in case your face any mechanical or electrical problems.
Towing your car to the repair workshop or dealership when necessary.
The assistance crew will recharge the battery or supply you with gas.
Replace flat tires.
4 Tips to Ensure Getting the Best Car Insurance Price in Saudi
Needless to say, you are legally required to insure your new car as soon as you buy it. Accordingly, we can extend some advice to help you when comparing car insurance rates and guarantee the best comprehensive insurance price; so that you can make the best out of car deals and car insurance offers at the same time. Altogether.
Don't buy what you don't need: Although some add-ons and benefits are highly important, you should carefully read the details and prioritize your needs. Ask a few questions, "Is roadside assistance necessary?" Chew on the questions, particularly when you only use your car to run small errands around your neighborhood. You should also avoid paying for add-ons that you already received with your cars – like the previously mentioned roadside assistance service. Mainly, because such benefits and expansions are among the factors that increase the price of your insurance policy.
Set a reasonable deductible: The amount of the deductibles is inversely proportional to the price of your insurance policy, so increasing your deductibles will definitely lower your rates. In case of an accident, you must pay an amount paid out of pocket (deductible) before your insurance provider pays any expenses. If your car parts are affordable, you should set your deductible amount a little bit higher.
Choose your insurance rate wisely: When shopping for an insurance policy, pick a policy that provides you with the best coverage that matches the market value of your car.
Search further, save further: Searching for the best insurance prices in Saudi Arabia does not have to be a hassle. Save your time and energy, and use a car insurance comparison platform to search for deals from car insurance providers in the Kingdom of Saudi Arabia at once.
Ps. Do the things smart shoppers do: familiarise yourself with the basic car insurance terms to avoid car insurance fraud. Furthermore, discover 6 costly car insurance mistakes to avoid overpaying for your car insurance.
Securing the Best Car Insurance deals
Securing the best car insurance prices in Saudi doesn't have to be a "limited-time offer." Car insurance companies across the Kingdom are able to give percentage discounts to customers based on:
No Claims Discount (NCD): All insurance companies in Saudi Arabia provide No Claims Discounts (NCD) that range from 10% to 60 %. The percentage amount that is discounted depends on the type of insurance and how many years of no-accident claims a driver has.
Loyalty Discounts: Saudi insurance companies grant loyalty discounts to their policyholders who re-insure their car with the same insurance company for over a year (having a free record of traffic claims). They are given a discount of 5% in the first year, and then a discount of up to 10% for the next two years upon renewal.
Multi Motors Discount: It is granted to customers insuring more than one car with the same insurance company. 5% in the first year and then a discount of up to 10% for the next two years of renewal is provided.
Find the right car insurance easily
Saudi price comparison websites offer you a safe and efficient way of buying the right insurance policy for your car. Get detailed quotes, and compare car insurance prices online from multiple insurance providers in Saudi. Compare your options independently, easily, and effortlessly!