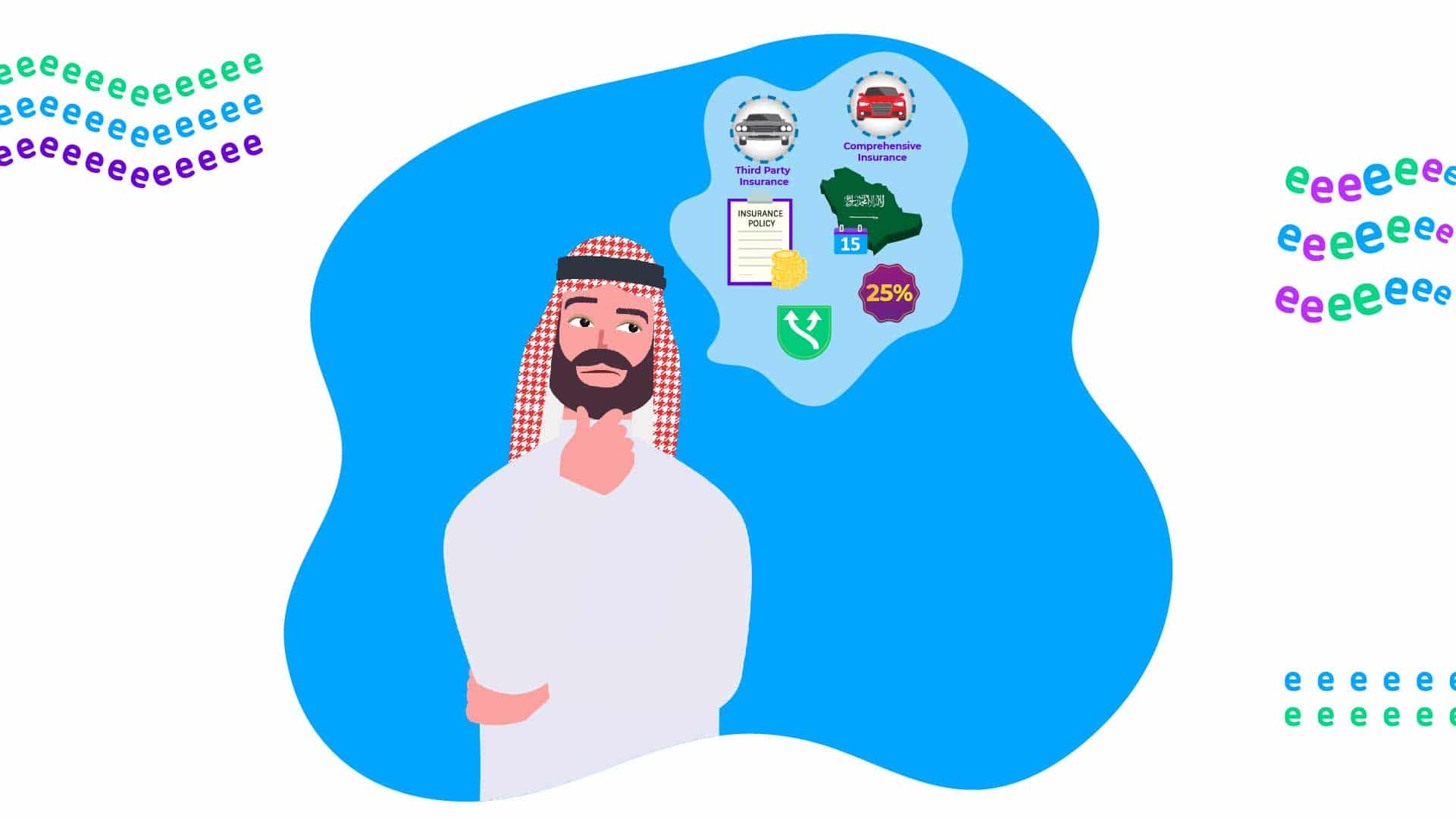 The basic car insurance terms
When choosing car insurance, the confusion by common and unfamiliar insurance terms can stop you from getting the best car insurance, and from getting you the best value for money when choosing the right car insurance policy.
When shopping for the best insurance policy in the market you should always first go online and compare car insurance policies.
All the basic car insurance terms a driver should know:
Third-party car insurance: is compulsory insurance that intends to protect the insured person from financial liabilities incurred due to losses caused by the third party. The damage caused to a third party can be covered by insurance even if the insured car is stationary or being used on the road of KSA.
Comprehensive car insurance: can cover damages caused to the insured car as well as the other driver's car in the accident.
Discounts: No claims discount (NCD) can reduce the premium costs up to 40%, but don't forget to compare and find car insurance discounts online for different insurance policies.
Add-on covers: Additional coverage for several damages or trials in addition to car damage and third-party liability.
Coverage period: The coverage period is the period which you can claim for insurance costs in the case of a car accident. it always advisable to keep checking on your insurance expiry date.
Coverage benefits: Is the amount that a car is covered for by the insurance company in case an accident led to full car cancelation.
Deductibles: Amount to be paid by policy holder while you claim the insurance amount. It's wise choose an insurance policy that requests for a smaller deductible fee.
Being aware of the basic terms used in insurance will help you find the right car insurance and help you save on your car insurance quote.