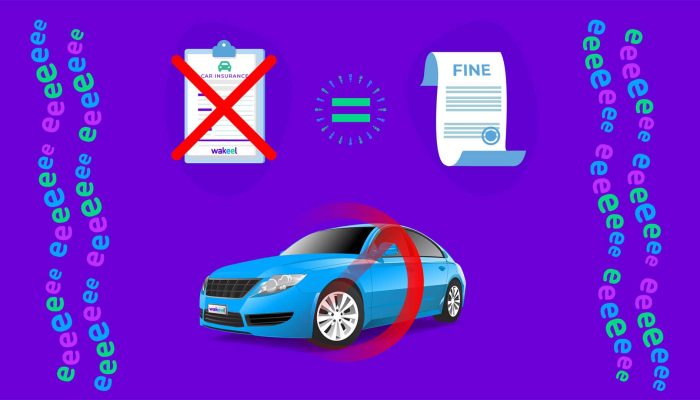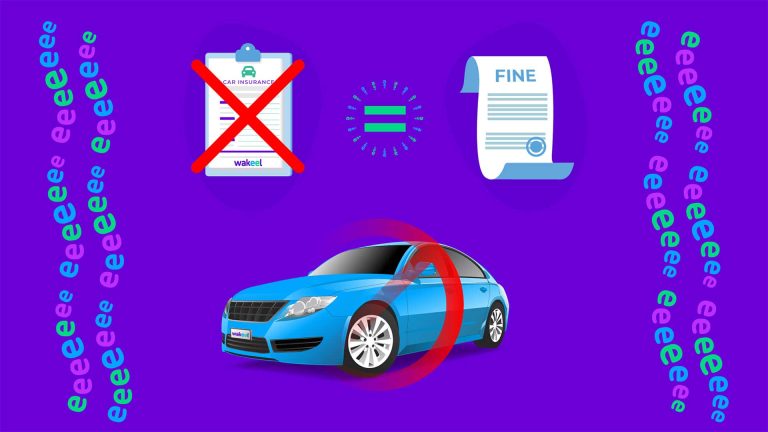 Watch out! Carry car insurance in Saudi or a ticket.
Although car insurance is required in Saudi Arabia, nearly 50% of car owners choose to drive uninsured. And, surprising as it may be, the majority manage to stay off the radar. But perhaps not for long! Starting from Sunday, October 1, 2023, Saher cameras will electronically fine any vehicle on the road without valid insurance!
The General Directorate of Traffic has urged all drivers, including citizens and expatriates, to follow traffic rules and make sure their cars have valid insurance to protect their rights in case of any traffic accidents. Learn more about the steep price of driving without car insurance in Saudi Arabia!
Saher radars to catch out uninsured vehicles
The General Directorate of Traffic has announced the activation of automated monitoring cameras, known as "Saher," to detect drivers who do not comply with vehicle insurance requirements in Saudi, starting from October 2023.
Adel Al-Essa, the official spokesperson for the insurance sector, stated that the this decision will not only make the roads safer but also lower car insurance prices in Saudi. As more people get insured, the prices are expected to drop.
How will Saher cameras detect an uninsured vehicle?
When you drive past one of the Saher cameras, it takes a picture of your license plate. Then, it checks your license plate number in the Najm database to see if you have car insurance. If it finds out that your car doesn't have insurance, it quickly sends a report of the violation and a text message to the driver.
Previously, the system would only check for driving without insurance after catching other violations like speeding or not wearing a seatbelt. But now, it does this automatically!
Penalties for driving an uninsured vehicle in Saudi
Driving a car without valid insurance violates traffic laws in Saudi Arabia and can result in a fine of a minimum of 100 Saudi Riyals, which can go up to 150 Saudi Riyals, as specified in traffic violation schedule number (1).
Why car insurance matters in Saudi
Car insurance is mandatory in Saudi Arabia. It's not just about following the law; it's about keeping you and others safe. Here's why having car insurance is so important:
Protects You From Fines: Driving an uninsured vehicle is against the law in Saudi Arabia. If you're caught without it, you could face hefty fines.
Ensures Fair Compensation: If you're in an accident, car insurance ensures that those affected get fair compensation. This means you won't have to worry about unexpected expenses.
Reduces Stress: Knowing you have insurance provides peace of mind. You can drive with confidence, knowing that you're financially protected in case of an accident. Accidents can be costly, and insurance helps cover those costs without breaking the bank.
Simplifies Accident Procedures: If you're in an accident and the other party doesn't have insurance, things can get complicated. It becomes challenging to get the compensation you deserve. Having car insurance makes the process smoother with Najm e-services.
In short, car insurance in Saudi Arabia is not just a legal requirement; it's a safety net that protects you and others on the road. So, don't drive without it!
Check your car insurance validity online
Follow these easy steps to check your vehicles' insurance validity via Absher:
Log in to your "Absher" account from a secure browser or mobile application.
You will receive a one-time password (OTP) message on your mobile for verification.
Go to "Vehicle Services" and select "Inquiries."
Click on "Vehicle Insurance Validity."
Fill out the required fields: ID number, plate number, and image code.
Click the "View" button.
Car insurance without the hassle
Carrying car insurance while driving in Saudi Arabia takes financial burdens off drivers' shoulders. It eases worries about covering expenses in the event of an unfortunate accident.
Everyone wants to save money on car insurance, right? That's where price comparison websites come in handy. They make it super easy to check out and compare lots of different car insurance prices from various companies in Saudi Arabia. You can do it all online without any hassle. These websites help you find cheap car insurance prices but also the ones that give you the coverage you need for your car.