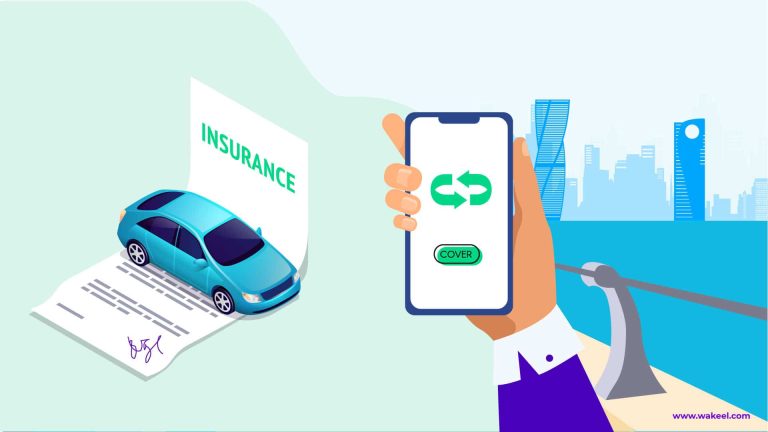 5 Signs it's Time to Switch Car Insurance Provider in Saudi
Policyholders can save on car insurance when they change service provider in Saudi Arabia.
There's plenty of fish in the ever-growing car insurance sea in Saudi Arabia — except most people might be actually hesitant to take a leap out of their comfort zone. Consequently, they are often stuck with a car insurance policy that doesn't fit their needs, or paying higher premiums.
Thing is, insurance can be overwhelming for a lot of us. The concept of insurance is not novel to Saudi Arabia, but only recently the Saudi Central Bank (SAMA) has announced the issuance of compulsory car insurance regulation.
We understand that you don't want to skim through another impossible-to-read policy, or don't want to pay more than what you already do. You might think you're dodging a bullet this way? If so, think again! As a matter of fact, this could put a serious dent in your wallet.
So, when should you change your insurance policy or your insurance provider? Additionally, what are the signs you should be looking out? Read our list of 5 signs that mean it's time for a reconsideration.
Why should I change my insurance policy?
Well, there are several reasons you should consider changing your car insurance policy, namely:
Wider coverage: Insurance is a competitive market. Companies are always trying to one-up their competitors' services by offering perks and freebies to consumers. Take advantage of the situation, look for car insurance offers, and seize the chance to upgrade your policy with free benefits such as roadside assistance, GCC cover, and more.
Lower rates: Even if you landed the best deal when you first signed up for insurance, the formulas insurers use to set insurance rates change frequently. Consider obtaining and comparing quotes from a Saudi car insurance price comparison website, just in case there is a lower rate out there.
Adding a new driver to your policy: Adding drivers can cause your rates to shoot up. When you add a driver, including any teen drivers, you should look for policies that provide you with the additional coverage you need without costing you an arm and a leg.
Buying or adding a new car to your policy: As you will quickly learn, different cars cost different amounts to insure. Typically, a flagship luxury vehicle will substantially cost more than insuring an economic car. So, be sure to look for the best insurance rates in Saudi Arabia.
Experiencing poor customer service: After-sales service plays an important role in customer satisfaction and customer retention. Accordingly, if your queries are not handled properly or it takes ages for your claim to be processed, switch to a hassle-free service that meets your needs.
When should I consider switching car insurance provider in Saudi Arabia?
If any of these seem familiar, wakeel won't leave you hanging, either! While it may sound tedious to hunt around for the best deals, using an online car insurance comparison platform can help you obtain and compare car insurance prices in Saudi Arabia.
There's more good news: you don't have to wait for your current policy to expire to switch. If you paid for your policy but decide to switch after six months, your insurer should reimburse you for the remaining six months' worth of coverage. Learn more about Cancelling Your Car Insurance: Everything You Need to Know.
So, is it time to switch?
If you've noticed any of the five signs we've discussed, it might be high time to consider other options. Now, to secure affordable and comprehensive car insurance that fits your needs, here's what you can do. First things first, figure out what type of insurance you need. Next up, use a price comparison website to get quotes from different providers. Lastly, use the website to compare car insurance rates!