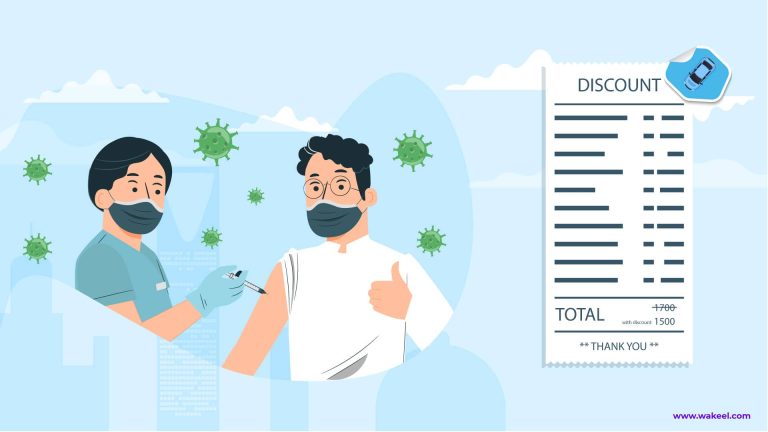 Vaccinated Policyholders in Saudi Arabia Are Getting Discounts
As a part of its commitment towards social responsibility in complementing the national efforts, Saudi Arabia's Ministry of Commerce and Investment (MCI), took a lead on March 8th and urged all establishments and service providers to give special discounts to vaccinated customers. So, if you've been vaccinated against COVID-19, you're already eligible for car insurance discounts, freebies from cafes, and many other offers. Score!
MCI, companies and brands around Saudi are joining forces with MOH to encourage Saudis to get vaccinated against COVID-19,
The spokesperson of the Ministry of Commerce and Investment, Abdul Rahman Al Hussein, explained that MCI facilitated this step for all businesses without the need to get licenses for discounts, and without deducting any balance. Therefore, the service is completely free of charge and requires no fees.
From Cafes to Car Insurance Providers: Perks for the Vaccinated in Saudi
The exclusive promotional campaign offers jab takers a number of benefits, including special rates on new car insurance policies. Consumers can avail of a 5-15 percent flat discount on a Third-Party Liability car insurance policy (TPL), or a 10-30 percent discount on a comprehensive car insurance policy. You can spare more money on online car insurance in Saudi Arabia and compare the best deals the market has to offer.
A large number of Saudi businesses are taking part in MOH's Take the Step, Get Vaccinated" campaign, in an effort to encourage society and accelerate mass vaccination. Numerous shops for commodities and services will also give freebies and major discounts into the bargain for those who have received their coronavirus vaccine (hello, free coffee and goodies)!

What is the process for obtaining vaccinated discounts?
Well, all you have to do to get your Covid-19 special discount in Saudi Arabia is:
Saudi COVID Vaccine Campaign Expanding
Currently, over 2.3 million doses of vaccines have been administered in various regions of the Saudi Kingdom. H.E. Dr. Tawfiq Bin Fawzan Al Rabiah. The Minister of Health informed Al Arabiya, that the Ministry is aiming to provide coronavirus vaccines at pharmacies in Saudi for free. "We have spent a year in this pandemic, and this is our plan towards normalcy. Take the step and embark on your journey, your safety is all that matters. Get the vaccine" Al Rabiah called on.
The increasing participation in these encouragement initiatives emphasizes awareness. The motivation is very simple: Successful mass vaccination equals a steady step toward normalcy. And normalcy, for community and business, is everything.
Hit me with your best shot!
Still indecisive about which protection is best for you and your car? Here's a quick answer to "What type of insurance do you need for a new car?"- Get reliable information and price comparison on car insurance from wakeel!
Missed your chance?
Everyone loves a good offer – getting valuable items for half the price? sign us up! Beat the crowds every time and treat yourself to the best car insurance rates and discounts on wakeel.

wakeel is all about making your life easier: find the car insurance you are looking for easier and faster than ever before.
wakeel brings you real-time detailed quotation and compares different insurance policies based on your preferences; so you can buy the one that suits you best. All in one place!