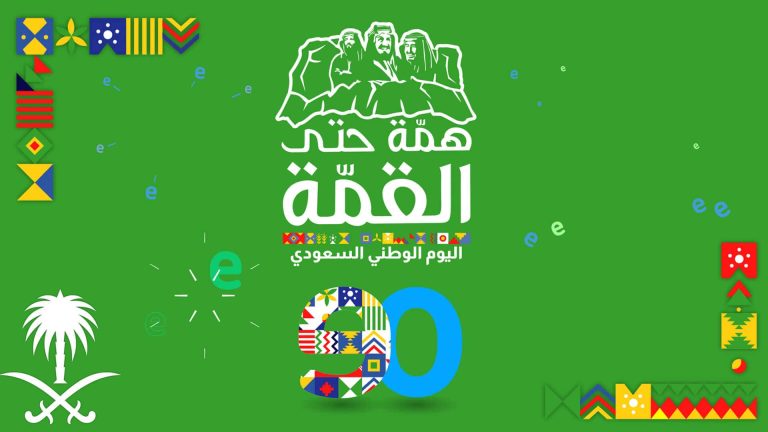 Saudi National Day
Today, the wakeel family is pleased to congratulate Saudi Arabia on its 90th year since the establishment of the kingdom. Annually, on the 23rd of September, Saudi Arabia will celebrate its national day, which will mark its 90th year. Saudi Arabia celebrates the unification of all the regions of the Kingdom by King Abdulaziz.
This day reflects on one of the most important events in the Kingdom where citizens and residents express their love for the beloved country. Saudi Events are organized on the streets, stadiums across the Kingdom. Parades, fireworks, and live entertainment are the biggest attraction in Saudi.
Ways to Celebrate Saudi's National Day
Saudi National Day is always celebrated on September 23rd. Each year, a public holiday is declared for all students and all employees working in the public and private sectors. Of course, this is a chance for all Saudi citizens to celebrate their cultural heritage and look toward the future. Moreover, it's a chance to celebrate the Kingdom's milestone with this list of exciting experiences and activities across Saudi.
Get ready for a visual extravaganza as the skies to commemorate this historic celebration. You can head to Riyadh where a number of planes from the Royal Saudi Air Force and its Saudi Hawks aerobatic display team attend the two-day spectacular air show.
In the business part of the kingdom, a lot of service industries provide special discounts and offer during the occasion, and insurance is no different, a lot of insurance companies provide attractive discounts on the prices of car insurance policies during the national day holidays.
Or, treat your family and friends to a short weekend in Bahrain! Also, you can join Saudi National Day celebrations in Bahrain and enjoy a bunch of freebies. Don't forget about your car insurance geographical extension before you set out.
Also, watch landmarks around Saudi like Al Faisaliyah Center and Ithra dressed in glorious green flag color. Basically, if you drive around, you'll see the whole country is painted green and the flag of Saudi Arabia is raised across the country.
A long and consistent past:
Over the past 90 years, citizens and residents have celebrated this occasion as an expression of their love and joy for the country and the economic and social achievements achieved year after year..
Today, the people of the country look forward to completing the process of growth and giving and contributing to vision 2030 under the leadership of the custodian of the two holy mosques King Salman bin Abdulaziz, may God bless him and his Crown Prince Prince Mohammed bin Salman bin Abdulaziz.
This journey has already begun through the construction of economic cities, tourism and luxury, as well as diversification of sources of income and reliance on alternative energy.
Spent too much in September?
Whether you spent too much this September or weren't lucky to get the best deal – worry not! wakeel is your number one source for unmissable deals all year-round in Saudi. If you're looking to buy affordable car insurance in Saudi, all you have to do is start comparing. Saudi price comparison platform, wakeel, offers you a safe and efficient way of buying the right insurance policy for your car. Get detailed quotes, and compare car insurance prices online from multiple insurance providers in Saudi. Compare your options independently, easily, and effortlessly!