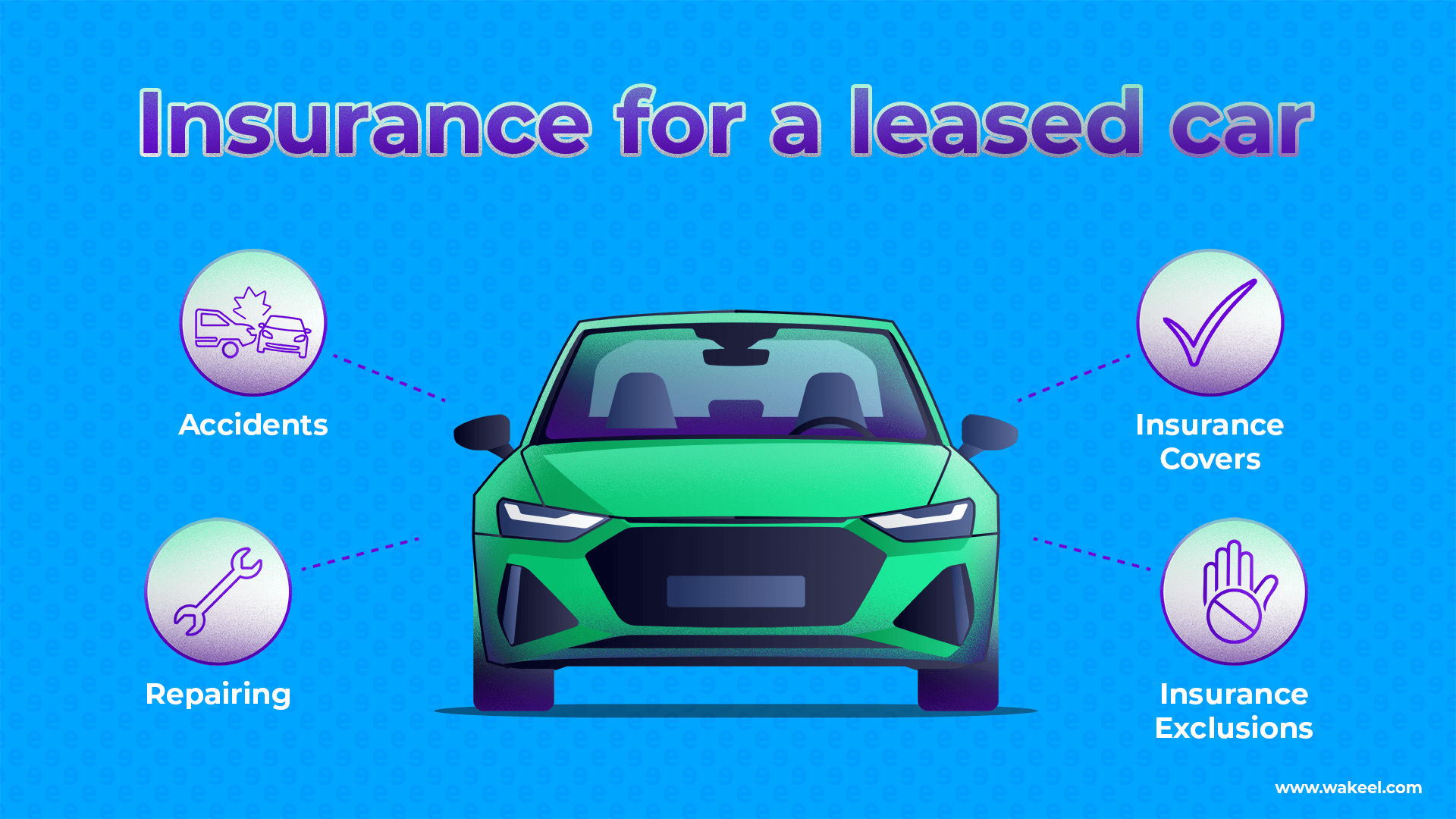 Insurance for a Leased Car
With demand outstripping supply, new car prices are hitting buyers hard! Top auto-industry analysts don't expect the car market in Saudi to return to normal anytime soon for car buyers; So, right now buying a car through a rent-to-own option may be the only affordable option to some. Put simply, the rent-to-own option means that a customer requests the bank or the finance company to buy the car and then lease it to them for an agreed fixed monthly fee; These monthly fees include registration and comprehensive insurance for the leased car. Once the lease period ends, the customer has the option to either return the leased car to its lessor or transfer the car ownership under their name to become the legal owner.
Car leases are also popular among those who want a shiny new car in their garage every few years or like to drive a car that might be out of reach. If you are new to car leasing, you surely have many questions about how it all works – especially the insurance part! Here are all the ins and outs of insurance for a leased car that can help make the leasing process less stressful, and help you avoid any surprise bills.
About Lease Car Insurance Policy
We've all done it! It's tempting to skip reading long paragraphs — whether we are installing an app or buying a car insurance policy, we all lazily skim through the pages. After all, legal documents and insurance jargon don't provide the most compelling reading material!
Insurance is a two-way contract, and you have a role to play. As a consumer, you are responsible for asking questions about any jargon or technical concepts, understanding who and what is covered, and what your obligations are under it. On the other hand, insurers are responsible for keeping consumers informed and providing easy-to-understand answers and explanations.
The information below will help you understand the ins and outs of your leased car insurance policy.
Get to know your service provider
It's critically important to obtain a copy of your insurance policy — whether digital or on paper —when you lease a car; that's where all the important information will be!
Once you get your policy document or proof of insurance, make sure you know the following:
The name of the insurance company that issued the policy
Your insurance policy number
Contact information; Look up their E-mail, phone number, website, and social media accounts. It's also a good idea to find the nearest branch of the insurance company in your city.
Fill out your insurance details on the Notes app on your phone to make them easier to find. This will be helpful, not only when you need to exchange insurance details after an accident, but also if you need to book a car inspection appointment, or need to add drivers to your insurance.
You can also inquire about car insurance easily on Najm website. Enter your ID number, and it'll let you know whether your car has a valid insurance policy.
Don't ignore numbers
Look out for the numbers and percentages you encounter in your policy documents to avoid hidden fees. You want to pay attention to:
Your insurance premium before and after applying discounts.
The insured value is the market value of the car.
The deductible amount which you pay out of pocket when you file a claim before the insurance company pays the rest of the bill.
Know the bases that the insurance company uses to calculate the depreciation rate
Always read the fine print; this is where you'll often find hidden fees. Nearly, all insurers would require additional fees for drivers under 25, or double the deductible amount.
Read the Terms and Conditions
This section lists any rules, obligations, and conditions that you must meet in order for coverage to apply when a loss occurs. Thus, reading and understanding the terms and conditions can really help you avoid problems and disagreements with your insurance company in the event of a loss.
Common conditions in a car insurance policy include:
Using personal cars for business purposes.
Carrying passengers beyond the permitted loading capacity of the car.
Using the car for any type of racing or for acceleration, endurance, or speed testing.
Understand your Insurance coverage
Comprehensive insurance covers third-party liability and bodily Injury. Unlike a third-party insurance policy, a comprehensive insurance policy covers your car too. It can pay to repair your car in accidents and offer protection against non-collision events such as natural perils, fire, theft, and vandalism acts.
Also, knowing what your car insurance policy won't cover is just as important as being aware of what it does cover. Much to your surprise, comprehensive insurance will not cover every risk or situation! Each insurance policy has a coverage limit; So, check out your policy exclusions sections, and learn the difference between comprehensive cover benefits and add-ons.
Learn the claim settlement process
Under any circumstances, you shouldn't waive off other party liabilities in accidents as well as repair the car without obtaining permission from the lessor first.
The table below will show you what you should do in every situation:
| | |
| --- | --- |
| Use Najm app,or contact the customer service representatives by calling 920000560 | Car Accident |
| Dial Muroor number 993 / Saudi Red Crescent Number 997 | Accidents that involved injuries/ or an expired license |
| Dial Police number 999 | Car theft |
| Dial Civil Defense number 998 | Natural perils damages |
| Submit your claim form (in person or online) to your insurer's claims centers or file a third-party claim with the at-fault driver's insurance company | Filing a claim |
Filing a claim against damage leased car in Saudi
What to do when your car lease comes to an end?
At the end of your leasing, you can transfer the ownership of the car provided that there are no traffic violations or any remaining payments. Plus, you will be entitled to claim the extra amount of premiums paid from your lessor for each year free of claims.
Now that you are the sole owner of the car, you can buy the insurance you want! Choose the type of insurance that best suits your needs; If you want the piece of mind, go for comprehensive insurance. But if you would like to start budgeting, then consider switching to third-party insurance. Remember that your leased car insurance ends immediately after the contract ends, so don't leave comparing insurance quotes until the last minute!