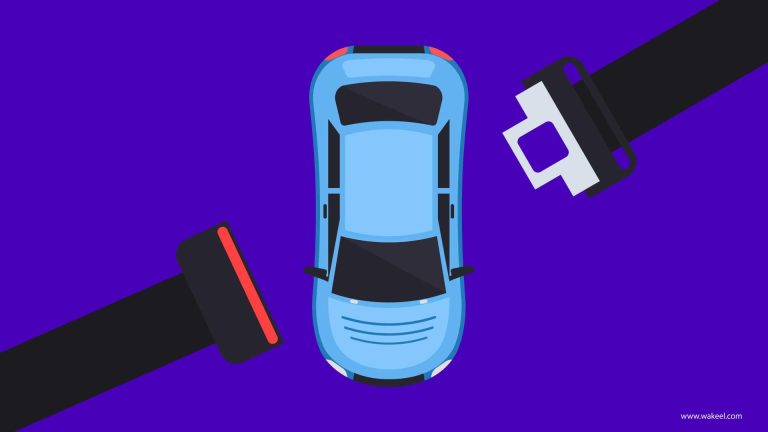 3 Benefits of Having Car Insurance in Saudi Arabia
In reality, risk is an innate part of life. We take risks every day when we eat and drink, drive, or make major decisions to invest money. Indeed, risks vary; Nonetheless, they are present in every corner of our lives. Generally speaking, people cause risk. Sometimes, you will put yourself at risk, other times you'll put others at risk of losses and damages. As our lives advance, people search for ways to avoid risks or mitigate losses as much as possible. The question, then, is having car insurance important? Why does driving in Saudi Arabia require car insurance? Learn about the key benefits and advantages of having car insurance in Saudi Arabia
Significantly, MOH Statistics and Indicators show the number of deaths from road accidents has dropped by 51 percent, whereas road traffic injury rates plummeted in Saudi Arabia by 34%. These figures are consequences to the Saudi government's efforts towards achieving traffic safety among the Kingdom's 2030 vision.
Having Car Insurance is Safeguarding
Peace of mind:
Although driving can help many overcome their fears and feel more confident. However, the possibility of encountering different kinds of risks on the road can ruin your peace of mind. On the other hand, knowing that you have a car insurance policy that protects you can give you the peace of mind you are looking for. It can also, free you from worries like "Would I be able to afford repair costs? Would an accident put me at risk of financial difficulty if wrecks occur" Make sure to protect yourself by having the right car insurance policy to avoid having to face significant financial losses.
Safeguarding everyone: Traffic laws in Saudi Arabia require all car owners to carry proper car insurance from one of the approved insurance companies in Saudi Arabia; otherwise, you can face a hefty fine if you don't have compulsory car insurance. Mainly, the purpose of insurance is to strengthen the system of solidarity and social security. Where the insurance company pays the compensation and the costs of accidents. Thus, it prevents disputes from arising between individuals, as companies settle disputes and claims with ease without the needless to escalate to police stations or courts.
Having Car Insurance Lessens Financial Risk
• Agency Repairs
Additionally, your insurance guarantees getting quality spare parts and excellent service in the agency repair shop instead of non-agency repair work that could impair your car's value.
• Avoid Devaluation to Your Car
Hypothetically speaking, if you plan to buy a used car, it is your right to inquire about the condition of the car and inspects it. Consequently, if the car got into a serious accident, you'd ask the seller to set a lower price.
Not only does car insurance prolong your car's life, but it will keep its value. This value is the car's estimated worth in the market, which insurance companies vow to pay you if your car is damaged beyond repair. Moreover, it helps you return the car to a marketable position in case you want to sell it or transfer the ownership.
Having Car Insurance Makes Your Life Easier
It Provides Solutions to Everyday Problems
When your car breaks down or gets stuck on the road suddenly, your car insurance company will send Roadside Assistance. Further, having car insurance can even help you rent a replacement car until your car is repaired. Additionally, it is possible to expand comprehensive insurance to cover accidents outside Saudi Arabia, for an additional payment.
Protection in Natural Disasters
Besides, insurance in Saudi Arabia promises to compensate you for any loss or damage that occurs to the insured car as a result of rain, hails, or storms. Beyond natural threats, insurance covers other threats such as theft and fire. Getting a comprehensive car insurance quote online today could help you avoid these types of situations in the future.
• Quick and hassle-free process with Najm
Without a doubt, car accidents are not a pleasant experience for anyone; especially if you don't have insurance or know the procedures following an accident. Having car insurance in Saudi, simply means you can benefit from the digital Najm services. You can follow up online, from the moment of reporting the accident to file a claim to the insurance company.
All in all, it's easy to talk about why you should have car insurance in Saudi – Going without is just too much of a risk.
Certainly, recalling the benefits and benefits of having car insurance in Saudi Arabia can give a better insight. Thankfully, getting car insurance online is easy; wakeel can also help you compare car insurance prices in Saudi Arabia. We will scour the market for the best car insurance rates in Saudi, and help you decide between TPL and Comprehensive – Accordingly, you can make a sound financial decision and be safe.