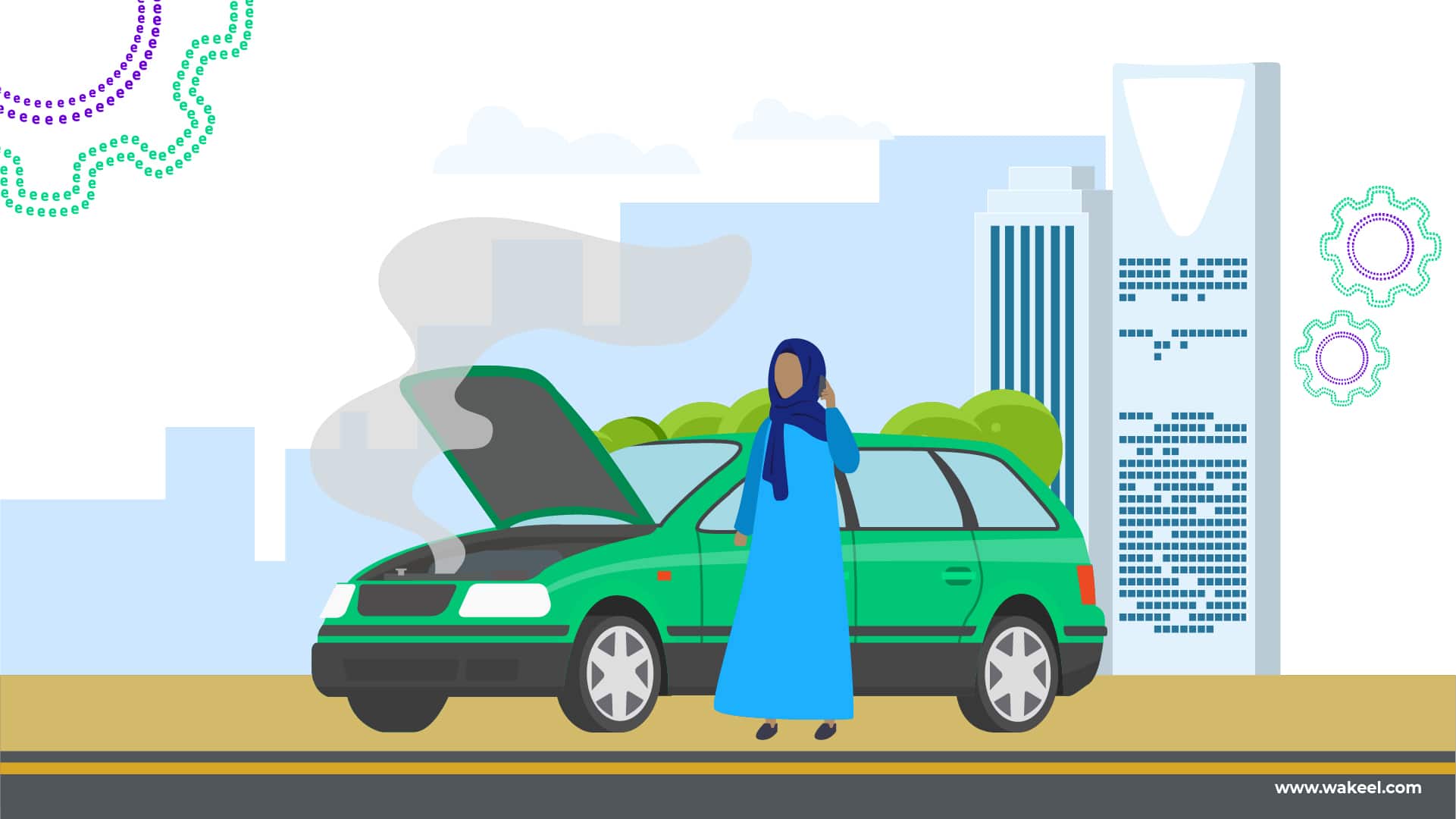 What is roadside assistance?
Being in Saudi Arabia you can't deny yourself the privilege's of going on road trips across the country, as much fun, and exciting road trips are there is also the fear of the unexpected misfortune of car accidents, breakdowns and punctures. We at wakeel also advise car owners and especially drivers that go on long trips across the kingdom to get the right car insurance policy with the right road side assistance that provide you with the right protection in the case of any unexpected misfortune while driving in Saudi. Roadside assistance is one of the prime add-on's services that you can add to your insurance policy.
What are the types roadside services?
Road side assistance add-on includes the following services provide to a policy holder :
Towing services: You never know when your car might just stop moving and you need a tow to the nearest agency or garage to get it fixed. 
Minor repairs: Some minor repairs may occur when you are on the road with your car. In this case, the insurer can send you a mechanic directly to you and your car.
Fuel: You thought you could make it to the next petrol station but you run out of fuel before you do and end up in the middle of a desert road. With road side assistance the insurer can get petrol delivered to you out to your car where you have run out of petrol. That means you wont be needing to push your car to the next petrol station.
Battery Replacement: Surprisingly your car battery stops working when trying to start your car and you need a jump start or a replacement, with the road side assistance add-on you can get your car battery replaced or given a jump start.
Locked out of your car: You accidentally locked your keys in the car and need help in getting back into your car. Road side assistance add-on can get you the help you need in getting back into your car.
Flat Tire: The insurer can ensure that help comes to you in case of a flat tire soon.
These are just some of the services that are provided by road side assistance add-on's. Depending on the type of insurance policy and add-on purchased different insurance companies provide different types of road side assistance
My car broke down on the side of the road, where can I get it fixed?
You wouldn't have to worry about where to take your car to get fixed, most of the insurance companies provide a network of certified workshops or agencies across all of Saudi Arabia. Whether your trip is towards the city of Al-Ula in the north or in the mountains of Abha in the south, your insurance will direct you towards an authorized garage or agency for repairs.
To assure your safety and others on the roads of Saudi Arabia, Before a road trip you should always check on your car engine's oil, radiator water and window wipers… before setting off.
When it comes to buying a car insurance policy, you should choose an insurance policy that fits you financially and gives you the greatest possibility of protection you need.