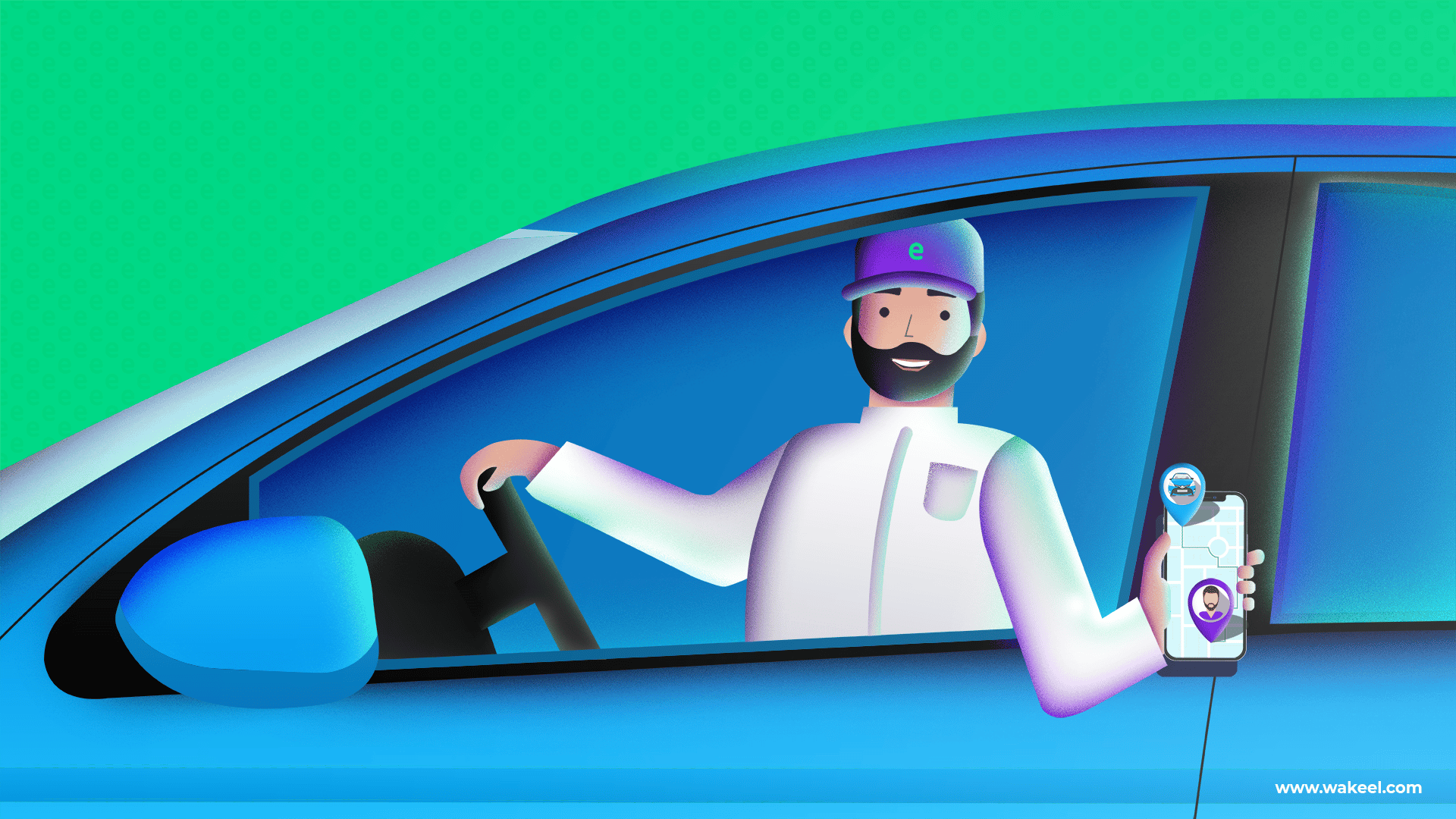 Will Your Insurance Go Up After Joining Driving Apps
Rideshare and delivery apps in Saudi Arabia have never been as popular as they are now. These apps have vastly expanded the ease of finding a reliable ride, buying groceries online, and having food delivered to your house. As these apps continue to be more and more popular, there are even more opportunities for those who want to earn an extra income easily. Nevertheless, many may not realize that they could be taking risks by using their personal car for a side gig. In particular, driving for a rideshare or delivery app could affect your car insurance rates and coverage.
Before using your car to make money, you have to start weighing the pros and cons of your next step and what would it entails. We've gone through the small print extensively to help you understand the nitty-gritty of car insurance. Read on to answer all your questions.
Before you become a gig driver, you need to determine two things.
First, you want to determine if you meet the requirements. Make sure that both you and your car meet the various requirements for the licensed rideshare and delivery apps in Saudi. To qualify as a gig driver, most apps require the applicants to be at least 18 years old. Applicants must also have a valid driver's license and valid car insurance. As well as pass a background check before they start driving for any app.
Two, you want to determine if a worthwhile side hustle. Of course, joining rideshare and delivery apps has great earning potential. However, there are a few costs you might not immediately consider before you sign up. Some of these expenses include:
First and foremost, fuel.
Maintenance; because of the inevitable wear and tear.
Don't forget about the expensive traffic fines.
Lastly, car insurance.
Here's an important fact, what you intend to use your car for can make a difference to your insurance. So, let's talk about car insurance.
When you take out a car insurance policy, your insurance provider will ask you to specify how you plan on using your car by determining its class of use. Oftentimes, the line between personal use and commercial use is unclear to motorists in Saudi.
Business use vs. personal use
| | |
| --- | --- |
| Personal use | Business use |
| Is when you use your car for everyday driving, like driving to and from work or school, visiting friends and family, and running personal errands. | Is when you use your car to perform a service that you're paid for. This includes occasionally delivering food or transporting passengers in return for a fare. |
the difference between personal and business use
How you use your personal car may not seem that important, but the difference between using a personal car to run personal errands, and using it to make money, eg. joining rideshare & delivery apps — can affect car insurance rates.
In fact, car insurance companies consider this change a material change.
What does material change mean?
Basically, material change is any change that leads to an increase in the likelihood of being involved in an accident or its severity. According to car insurance companies, personal use is less likely to be involved in accidents than a car used to do business. This is because those who use their cars to perform services may spend more time on the road. Also, these people may be in a hurry to reach their destination.
As a result, driving for a rideshare or delivery app — even occasionally — will increase your risk. Although your premium could increase, withholding information like joining a rideshare app from your insurance company could invalidate any future claims, or even the policy itself. Therefore, it's important you stay honest with your insurance company and update your policy.
Can I change/or update an existing insurance policy?
Normally, people only reach out to their insurance company when they file a claim or renew their insurance. But, if you go through any major changes during the year, your insurance company should be informed about it too! You'll need to update your car insurance policy details if you:
Change your name.
Changing your national address.
Change the way you use your car. eg. join a rideshare or food delivery service.
Develop any medical condition that impairs your ability to drive.
If you need to update any of the following information, contact your insurance company. They will be able to assist you and send you the necessary documents via e-mail.
All in all, driving is a great way to supplement your income; but it has a few drawbacks. One of them is your insurance.
To offset the cost and keep car insurance rates affordable, make sure to keep your driving record spotless to earn a no-claim discount. Also, pick the best times to maximize your earnings while driving for apps. Last but not least, shop around for cheap car insurance with a trusted price comparison website – try wakeel!