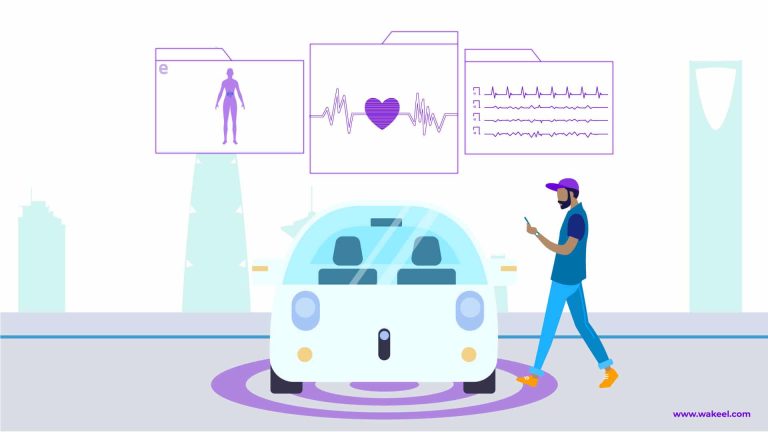 The Health & Car insurance Benefits in Saudi
Life is more fast-paced and hectic than ever; we often find ourselves spending longer hours working and driving. This increased pace is associated with greater stress and fatigue, and spending longer hours behind the wheel puts higher risk on the well-being of drivers over time.
In this day and age, car manufacturers are aiming to reshape the industry beyond luxurious designs and performance enhancement. As the industry is working on integrating innovative technologies that provide intelligent services, enable users to monitor their well-being, and improve the quality of their lives.
Senior automotive engineers confirmed that autonomous technologies, particularly advanced healthcare systems, will transform cars into more than a means of commute; rather as a means to improve body, mind, and soul. In other words, "healthcare units on wheels" are going to hit the road soon.
Certainly, this is a drastic game-changer for the car manufacturing industry. Here is everything we know about the key futuristic "measure and monitor" health features of cars:
Healthcare Systems in Cars
"There is massive impetus for automotive manufacturers to push forward on their health, wellness and well-being (HWW) agendas," wrote Sarwant Singh, the Global Practice Head of Mobility Aerospace Defense & Security team in Frost and Sullivan, in his Forbes column. His article predicted the first of wave health & wellness benefits to include:
Early detection of ailment
Medical alert in-car system
Comfortable ergonomic-designed seating
Muscle therapy through smart seats with heating and massage features
Rear seats that can be configured for exercise
Comfort/ease of access/egress
Outside car ambient air quality monitoring
Location services that provide allergen warnings
Biosensors that enable monitoring of glucose levels, blood pressure and heart rate
Mood-based suggestions
Driver workload estimator
Driver drowsiness detection
Stress level and temperature monitoring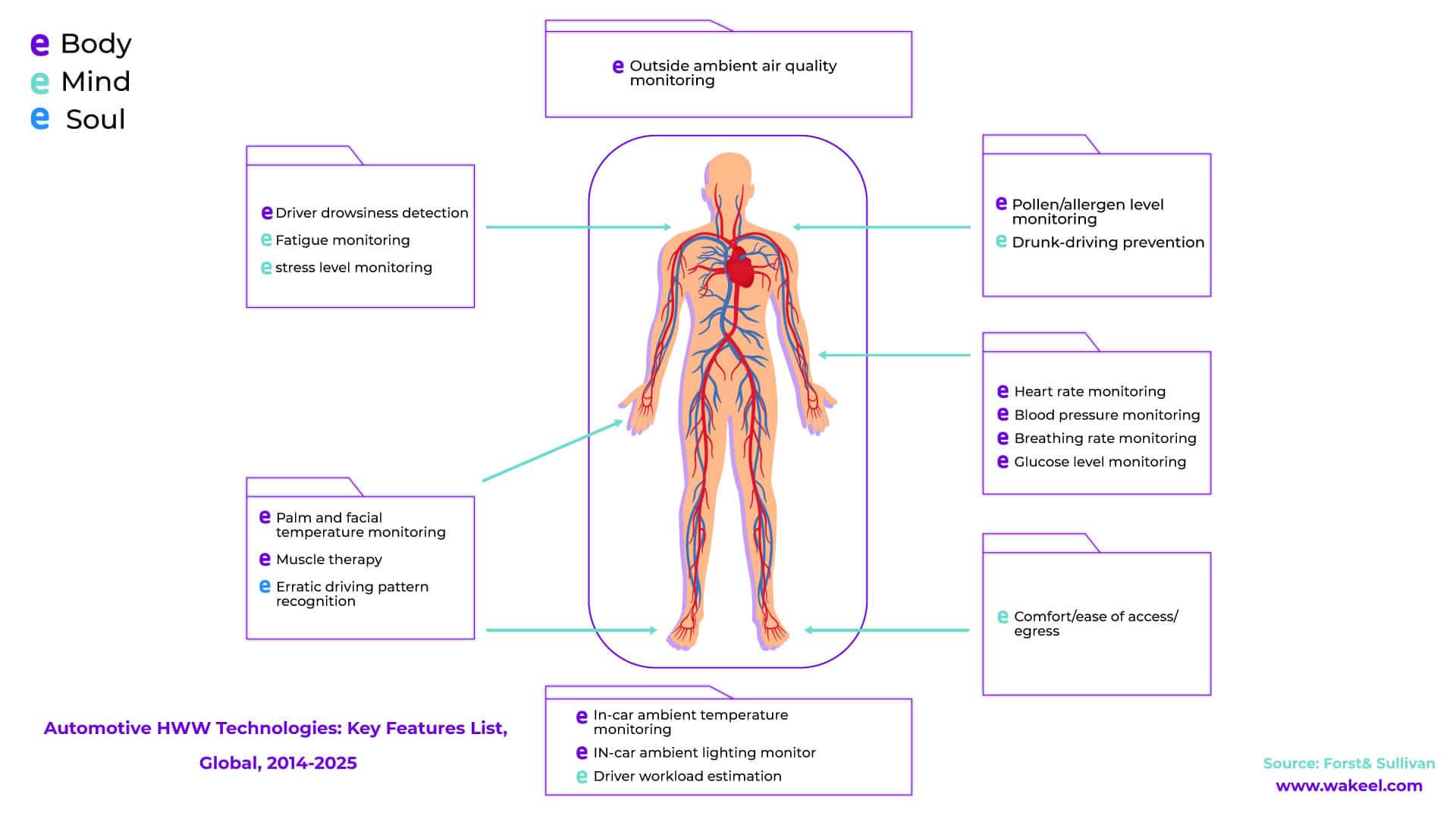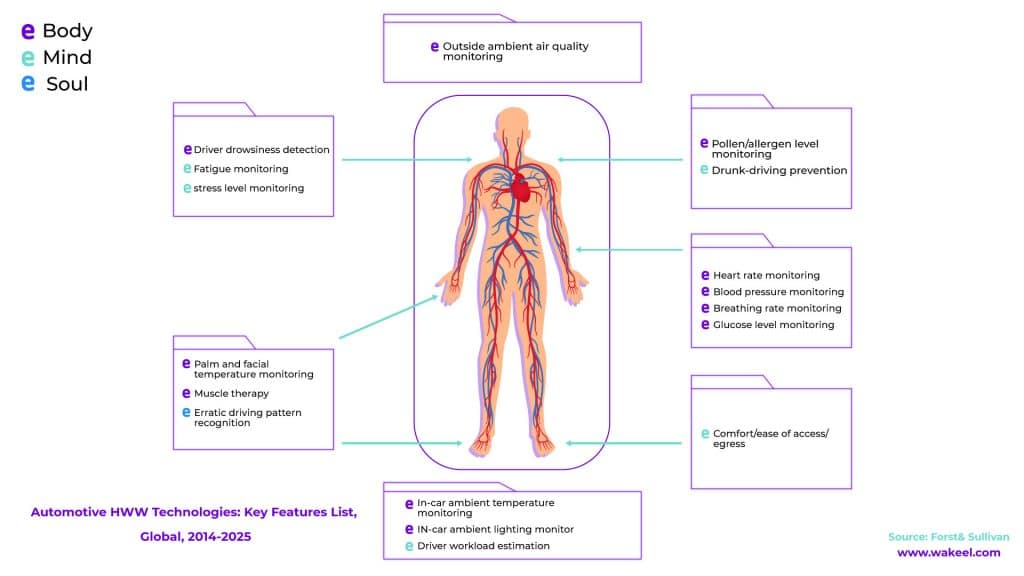 Singh speculates these benefits will turn from science fiction into reality through three routes of delivery:
Car manufacturing: which means car manufacturers will be working on installing built-in health systems in the next-gen cars. These cars will routinely monitor the health of its drivers, and drivers will be able to track their vital signs on the car's dashboard display screen.
Portable devices: users can also benefit from these advanced technologies and receive personalized reports via portable devices that are connected to the car, like smartphones and watches equipped with health and fitness apps.
Cloud computing: the car industry is also putting great demand on cloud services to accelerate the process of making advanced technologies available to the public. Cloud computing will also allow cars to remotely record your health status and send the data to your doctor. Notably, cloud computing in cars will contribute to cutting car insurance costs compared to comprehensive insurance prices for vehicles that contain autonomous systems and expensive databases.
Futuristic Cars in Saudi and Insurance
In fact, some of the most high-tech car features can be found today in reasonably affordable models such as systems that can help you avoid or mitigate a crash in different scenarios, assist lanes changing, blind spot warning, and drowsiness detection alert among many others. With all these features to make driving easier and to reduce the number of accidents, you can land the best car insurance prices in Saudi Arabia; that is because insurance companies benefit from minimizing claims and can offer lower car insurance quotations.
Looking for smart insurance for your smart car?
Luckily for you, finding the right coverage for your car insurance is easy. Saudi price comparison platform, wakeel, offers you a safe and efficient way of buying the right insurance policy for your car. Get detailed quotes, and compare car insurance prices online from multiple insurance providers in Saudi. Compare your options independently, easily, and effortlessly! wakeel is always in your corner.