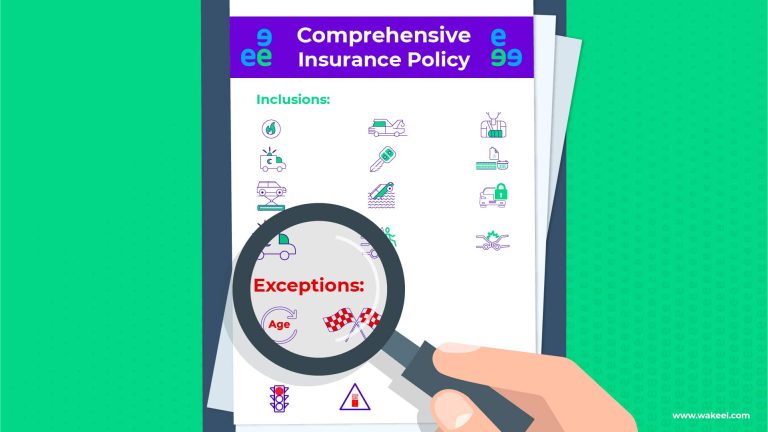 Does comprehensive car insurance cover all claims
In Saudi Arabia, when it comes to car insurance, a comprehensive policy is typically the top choice compared to third-party insurance. The reason behind this preference is that comprehensive car insurance provides full coverage for both the policyholder's car and any damages caused to a third-party vehicle. However, it's important to note that even with a comprehensive policy, it's impossible to be completely protected in every situation. So, while comprehensive car insurance offers extensive coverage, it's essential to exercise caution and understand its limitations.
Benefits of insuring your car
Does comprehensive car insurance protect and provide cover from all car damages in all conditions?
In reality, there are some occasions in Saudi when comprehensive car insurance does not provide full coverage even when it is a part of the cover list of the add-on in the insurance policy.
When comparing comprehensive car insurance policies in Saudi Arabia, it is essential to familiarize yourself with the standard insurance terms and understand how and when to expect and not to expect coverage on damages by insurance companies even when the outcome of the car accident is your fault.
What are the circumstances in which an insurance company may reject claims?
Comprehensive car insurance will not cover claims for the following conditions:
Driver's age: Age factor has a huge impact on the number of claims a driver can receive from an insurance company. When selecting an insurance policy, the age of the driver is asked, and based on the age the insurance company's cover policy determines whether to cover all damages resulting from a car accident.
Car accidents caused by driving on an unpaved road (Off-road): individuals are only insured and meant to be driving on road surface pavements. Any accidents or damages that happen while driving on unpaved roads will not be compensated by any insurance company in Saudi Arabia.
Racing / Drifting accidents: Comprehensive car insurance policy does not cover damages or losses caused by a driver while taking part in illegal road racing or car drifting.
Purpose of the car: The insurance company does not provide coverage for damages resulting from the individuals abusing the real purpose and capabilities of the vehicle, such as overloading the vehicle or any term that contravenes the insurance policy clauses.
Traffic Violations: Insurance companies do not cover losses or damages resulting from violating traffic laws for e.g. exceeding the speed limit or passing a red light…
Exceptional areas: regardless of the covered areas in your insurance policy, there are also some exceptional areas that insurance companies do not cover in Saudi Arabia for damages and losses, such as ports and airports.
These are just some examples of rejections of cover claims from comprehensive car insurance policies by any insurance company in Saudi Arabia.
In conclusion,
Comprehensive car insurance provides significant coverage for both the policyholder's vehicle and damages to third-party vehicles. However, it is essential to recognize that no insurance policy can offer complete protection in all situations. To ensure the best coverage and price for your comprehensive car insurance in Saudi Arabia, use a price comparison website. You can easily compare multiple insurance providers and make an informed decision based on your specific needs and budget. Don't settle for less when it comes to protecting your car and finances – take advantage of the convenience and transparency offered by price comparison websites to find the best comprehensive car insurance policy for you.