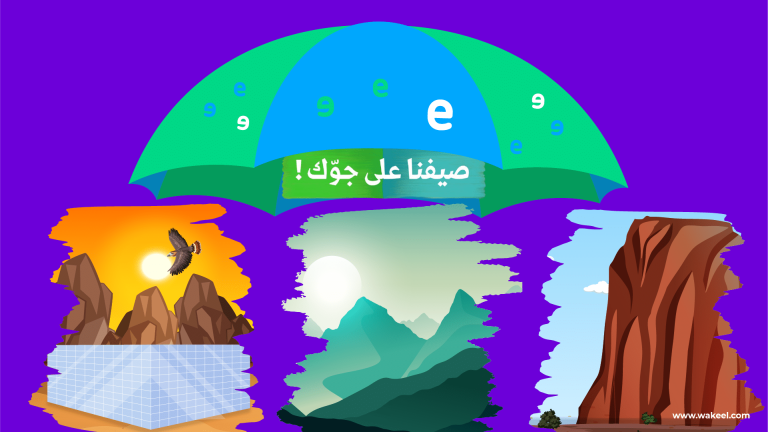 Summer in Saudi with Comprehensive car Insurance!
Humph, don't we all miss traveling? After putting all our plans on pause for nearly two years, it's finally time to leave our worries behind!
Last Thursday, Saudi Tourism Authority announced through Visit Saudi kicking off the holiday season full of "Summer Vibes." Overall, Saudi is witnessing an unprecedented boom in domestic tourism. Especially since Saudi offers diverse destinations, reasonable prices, and most importantly a reliable developed road network connecting all major cities. So, if you are ready to kick that travel itch, wakeel knows exactly how to help you ensure your plans go smoothly!
Discover a new side of Saudi, and prep your car for a memorable safe adventure with comprehensive insurance cover.

For The Risk-Takers
Edge of The World (Riyadh)
Looking for an adrenaline rush? We know exactly what you need if you're looking for something exciting! Saudi's topography has a lot to offer for adventure and hiking enthusiasts. Head to Riyadh to explore the Edge of the World!
The aptly named, Edge of the world, is located in Tuwaiq Mountains 90km away from Riyadh. The rocky wonder is quite the site for exploring, hiking, and enjoying the uninterrupted magnificent aerial view. It's also the best in terms of location for stargazing, away from the city's light pollution.

Even if you're standing "the edge of the world", your comprehensive insurance policy covers you wherever you are in Saudi. Plus, your insurance covers you whenever there's a sudden mechanical malfunction, an empty gas tank, or a punctured tire.
Our tip: Don't let any minor inconvenience ruin your plans the slightest, get back on the road smoothly with roadside assistance service.
For The Nature Lover's
Al Souda Mountain (Abha)
At 3000M above sea level, Al Soudah Mountains is a hidden gem between the clouds. For much of the year, the weather in Abha is breezy with fog stretching all over its green heights, making it a heavenly destination for locals and tourists. Moreover, Al Soudah Mountains is also home to the vast Asir National Park. The park includes pine forests, trees and shrubs, and a wide range of endemic birds and animals.
Our tip: Have company, the more the merrier! Make sure other drivers are covered
Whatever you do in this life, it doesn't count, unless your friends are there. If you're planning to travel long distances, it's important to have someone to keep you company. Also, if you plan to take turns behind the wheel, make sure to extend your coverage to the additional driver(s) by listing their name on your policy.
For The History Buffs
Al Ula (Medina)
Forget ordinary plans- how about time travel? If you are looking to unearth a historical treasure or reconnect with your roots, this one is for you!
Al-Ula is truly an "out of this world" experience, combining the charm of old ruins and golden desert. You can easily arrive at Al-Ula by car and then take a stroll between Madain Saleh and the Hall of Mirrors in your stride.

Our tip: We always encourage policyholders to compare car insurance rates and understand what exactly the policy does cover — and what it doesn't — before making a purchase. So, take the time to carefully inspect your comprehensive insurance policy's coverage and learn about cases not covered under comprehensive insurance in Saudi.

Insure your car & ensure your trip
It is essential to take all precautions while preparing for any road trip, especially if the location is in a remote area. So, are you covered against stray camels? Do you know who to call when you need roadside assistance? Always ensure that you have a well-maintained vehicle and valid car insurance when heading to sandy and mountainous regions. Saudi price comparison platform, wakeel, offers you a safe and efficient way of buying the right insurance policy for your car. Get detailed quotes, and compare car insurance prices online from multiple insurance providers in Saudi. Compare your options independently, easily, and effortlessly! wakeel is always in your corner.