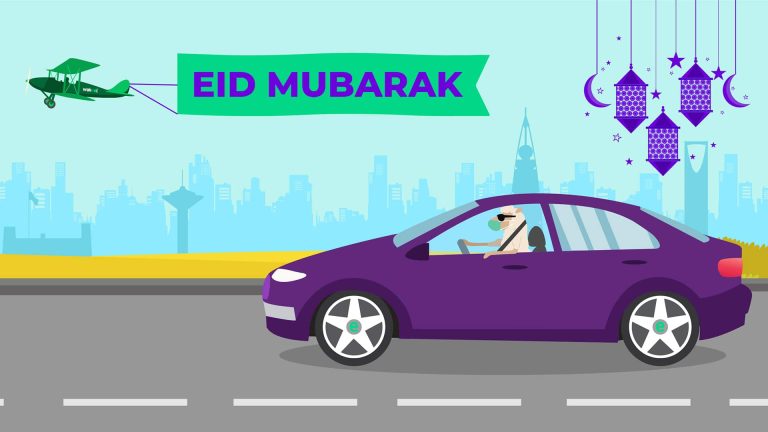 Celebrating Eid al-Adha with Caution during Covid-19 Pandemic
Only a few days left till Eid Al-Adha. Eid usually comes with a lot of happiness and the spirit of sharing, the kind of optimism we are looking for during these difficult times. With the Covid-19 virus still among us, we are still coming to terms with how to live with the virus and the paranoia of social estrangements. Despite everything, Eid Al-Adha celebrations will no doubt bring joy to us all, but it is always a good idea to remain cautious during the Covid-19 pandemic.
Commonly, many Saudi families travel a long distance to spend Eid Holiday with family and loved ones. Alternatively, other families go on road trips roaming the country to enjoy the landscapes.
The Exceptional Circumstances of Dealing with Covid-19
Notably, the Saudi Arabian Monetary Agency "SAMA" instructed car insurance companies in Saudi, to extend individuals' car insurance policies for a period of two months for any valid policy, in addition to extending the new insurance policies for individual vehicles for a period of two months, which were purchased from the date of May 8, 2019. In particular, the insured will not pay any additional costs. Further, insurance companies will extend policies online, without the need for the customer to ask the insurance company.
Eid Al-Adha celebrations will no doubt bring joy to us all, but it is always a good idea to remain cautious, and always remember that this year's Eid activities and celebrations will be traded by methods to preserve our safety and the safety of others.
The Eid Al-Fitr holiday which Muslims celebrate after the holy month of Ramadhan, helped enlighten the gloom in the atmosphere from the Corona pandemic, it was received with a welcome and excitement from families across the world.
How to Celebrate Eid during a Pandemic
Eid al-Adha's morning prayer will not be the same blissful gatherings in the mosque followed by handshakes and hugs with friends and families afterward, in order to preserve health and safety it is advised to follow the directions from public health authorities across the country regarding mosque visits.
At this time, the health guidelines allow small gatherings of less than than 50 people. Instead, if you wish to greet your extended family on Eid you can give them a call. You can also greet your friends over text messages, video calls, and social media as well. On the other hand, MOH warned about all gatherings, big or small. Therefore, keep the number to a minimum and practice social distancing always.
Also, one must stay extremely cautious when acquiring and sharing the Eid al-Adha sacrifice among relatives and the needy, try to avoid any possible direct contact which could lead to the transmission of the virus.
No doubt Eid is a big occasion for children with the showering of gifts, try to set up a safe environment at home for them to celebrate and play.
At the end, please celebrate Eid Al-Adha & keep cautious during Covid-19 pandemic. Don't lose the spirit of Eid along the way.
Wishing you and your family Eid al Adha Mubarak!
May this Eid ul Adha bring happiness, health, and prosperity to everyone – wakeel family.