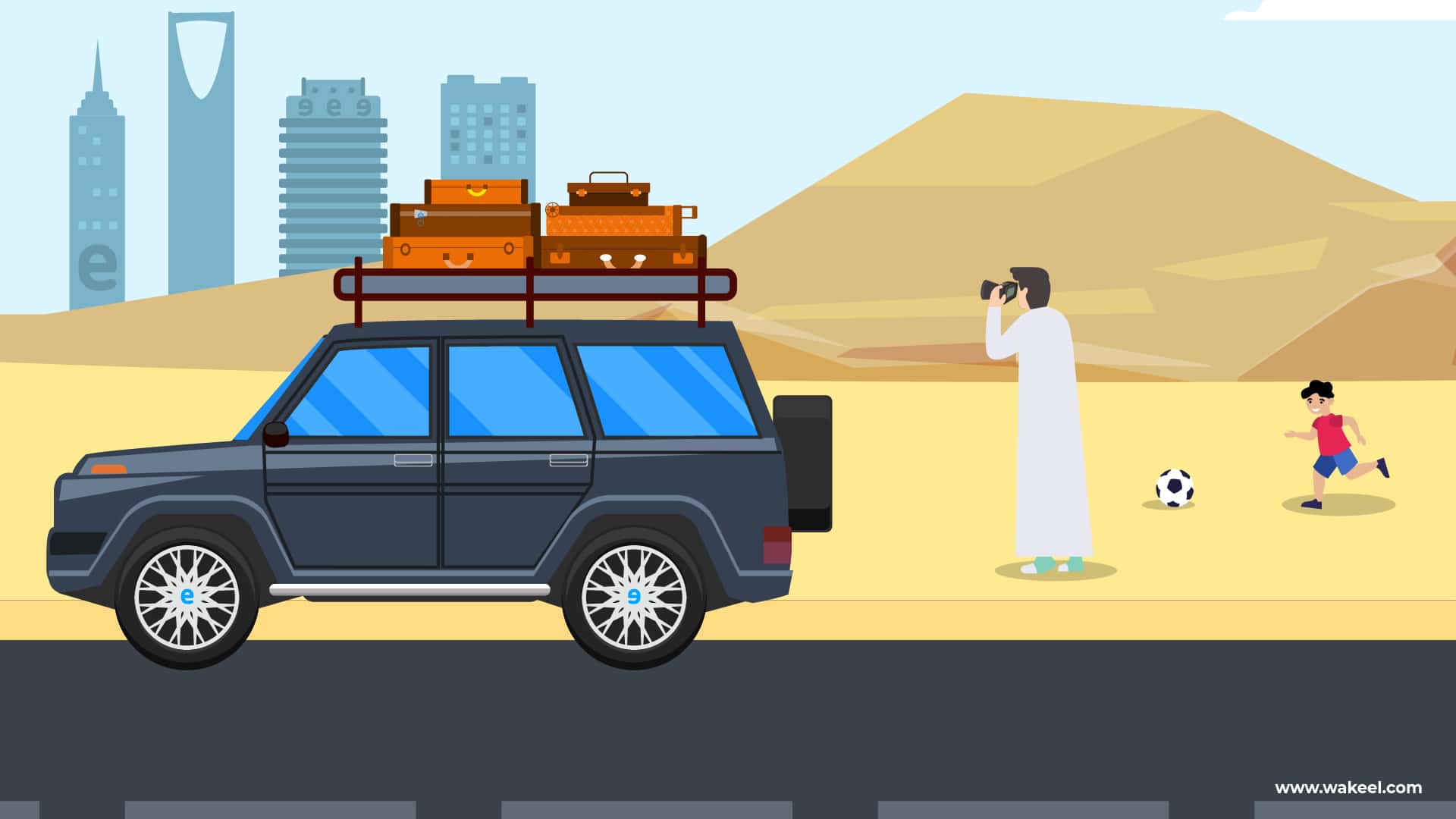 Car ready for a road trip in Saudi
Tourism is booming in Saudi Arabia with a lot of family's in Saudis as well as the younger population doing much more domestic tourism. Road trips have become a big trend in the Kingdom where family and friends are seen traveling by car to new sites and cities across different regions in Saudi.
Before going on a long trip there are necessary checkups to do to your car:
Take a look at the windshield and make sure that it is clean and not cracked.
Check your car's battery to make sure that the connection is tight and corrosion-free.
Inspect the engine belt and hoses.
Make sure your brakes are working and your brake pads are not worn out.
Test your lights and indicators.
Assure that the electricity in the car is working for all electrics.
Examine your car fluids- Car oil, brake oil, gear oil, engine coolant…
Inspect tires- in case tires needs air or need to be replaced.
The above checkpoints will ensure you a smoother and much more confident road trip across all highways in Saudi. Long term car care is remarkably significant to extend the working life cycle of your car.
There are different ways to make sure your car is always up to service standard, for long term daily use, so periodic maintenance is key, for example, changing car tires, the operating the car engine when car is at a stop for a short period, the quality of the cars oil.
Disregarding periodic maintenance can lead to bigger car problems in the future.
What are some of the major car maintenance services that must be done?
Below points are some major car upkeep's that should be done parodically to your car:
Check the tire pressure: this helps to discover any defects early, thus contributing to reducing the car's fuel consumption.
Car oil change: Cars and types of oil differ from car to car. Oil changes are usually done at different driven intervals, a car that uses premium oil more often will need a change after 10,000 Km, and the car that uses general oil needs a change after 5000km. As for cars that are older than five years, it is necessary to be attentive to the distance traveled does not to exceed 5000 km mark before an oil change.
Look over the car's brakes: There is nothing more important than making your car stop, car brakes need to be checked regularly as well as brake pads must be changed if worn out.
Inspect car window wipers: In Saudi Arabia, most drivers disregard changing window wipers due to the nature of the desert climate, but this doesn't mean ignoring the fact that there is a rainy season in Saudi, and it is significant to change them seasonally to maintain clear vision while driving in the rain.
Inspecting replacing the air conditioner and fuel filter: Replacing them may not cost a lot of money, but ignoring them will often cause flow of air issues to the engine or A.C, so it is essential to take a look at them periodically.
The best cover while on your road trip is car insurance, therefore it's highly recommended to take a look at your insurance policy expiry date before going on a car road trip. If your insurance is expired you can go and compare insurance online and also buy a new policy that will cover your road trip requirements for all of the trips in Saudi Arabia and around the Gulf region. Car insurance usually covers you from damages which varies from policy or provider to another while you are on a journey such as road accidents, towing service, medical bills and natural disasters.
In conclusion, the car driver must be aware of the simpler periodic maintenance dates for the car to be able to avoid extensive car problems in the future. As well as verifying the validity of all official car documents, the most important of which is the validity of the insurance policy.