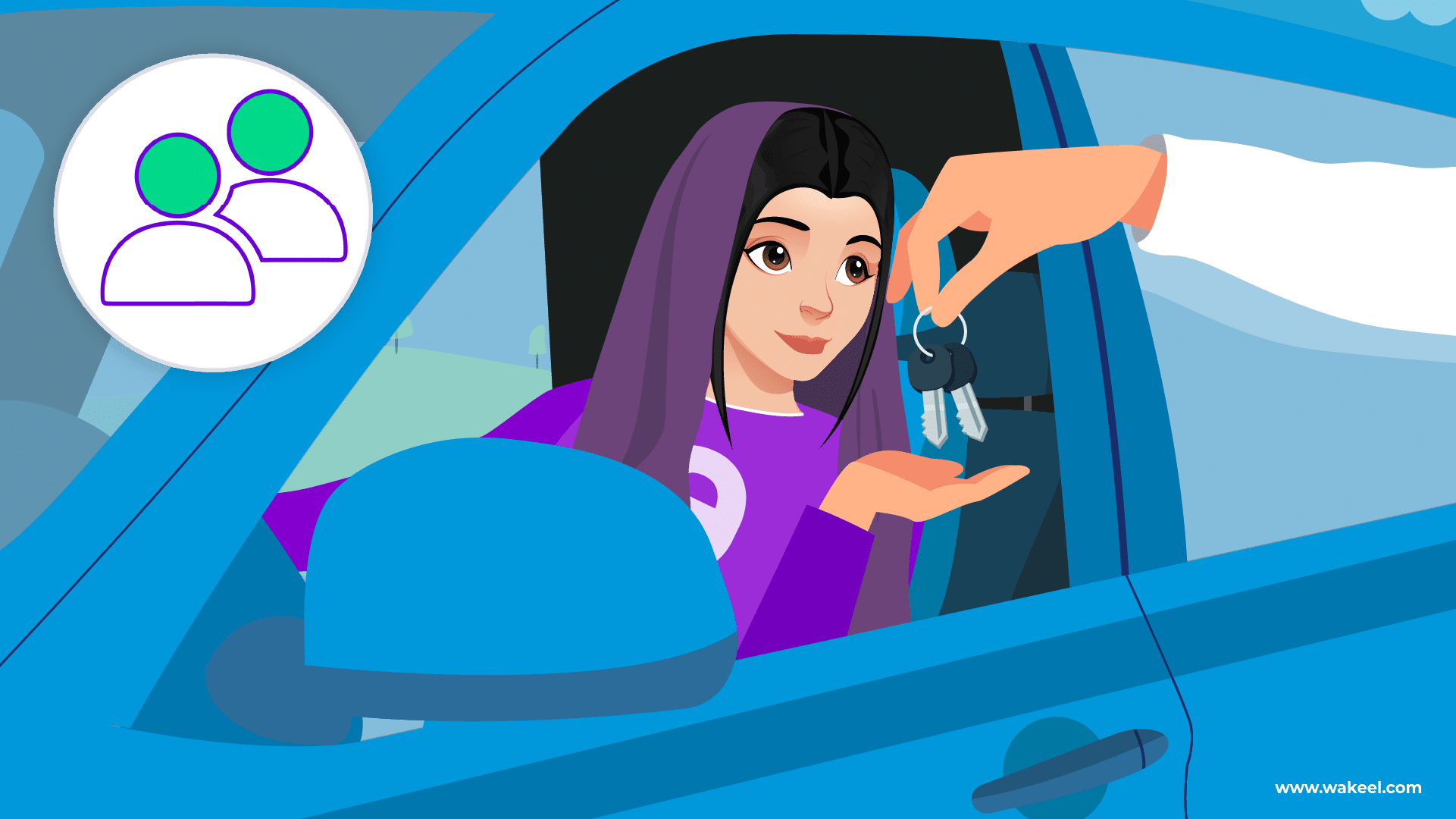 Adding an Additional Driver to Your Insurance
If you are reading this blog, chances are you won't be the only person to ever drive your car! Most of us are willing to share our car with someone we trust; Whether it's a brother who needs your car to travel to another city, a spouse who needs the car to run errands, or your 18 years old who recently got their license wants to use the family car — we've all been there! But, before you allow someone else to drive your car, there are certain things you need to consider. For example, what happens if someone who isn't you gets into an accident? Does insurance cover the other driver?
Many people — especially those with comprehensive insurance — may be under the impression that their car insurance will automatically cover their car no matter who is driving it; However, most insurance policies may require you to name an additional driver on your car insurance policy if another person drives the insured car regularly. To save you some time and many potential frantic searches, here's what you need to know before you let an additional driver drive your car.
What does an additional driver mean — who can be a one?
Recently, a number of insurance companies in Saudi Arabia urged policyholders to list additional drivers' names on their insurance; So that damages from accidents by other drivers are covered.
To explain, a named driver is an individual — apart from the policyholder — who is recognized as a regular user of that car in an insurance policy. Sometimes, car insurance policies in Saudi refer to the additional driver as Named Driver or Authorized Driver.
| | |
| --- | --- |
| Policyholder – Main Driver | is the person who buys the insurance policy and therefore is covered by insurance if they cause injury to any person or damage others' property. The policyholder can add more drivers to the insurance policy to allow them to drive the insured car. |
| Additional Driver | Can be anyone who can legally drive in Saudi Arabia and has permission to drive the insured car. I could be a parent, spouse, sibling, child, or even a private driver. Once their name is listed on the policy, this person will get the same insurance coverage as the policyholder. |
Policyholder vs. Additional Driver
Do all insurance policies require adding an additional driver?
According to the Central Bank of Saudi Arabia, third-party insurance policies do not require adding any name other than the name of the policyholder; Unless the policyholder allows a driver under the age of 18 to drive the car frequently.
On the other hand, comprehensive car insurance policies only cover drivers who are specifically listed. Therefore, if you allow someone to borrow your car frequently, you would have to add their name as an additional driver.
It's essential that you have the right insurance in place before you hand over your keys; because if you haven't given much thought to what happens with insurance after someone else's crashes your car, you could expect to:
pay out of pocket for any damages someone else causes in an accident.
pay a higher car insurance premium.
lose your no-claims discount
Can you add an additional driver to an existing policy?
Yes. If you've already got car insurance, you can add an additional driver at any time. All you have to do is:
Contact your insurer to add a named driver to your policy.
Provide the necessary details such as policy number, additional driver's age, and their driver's license.
Pay any additional fees, if applicable.
And you're done!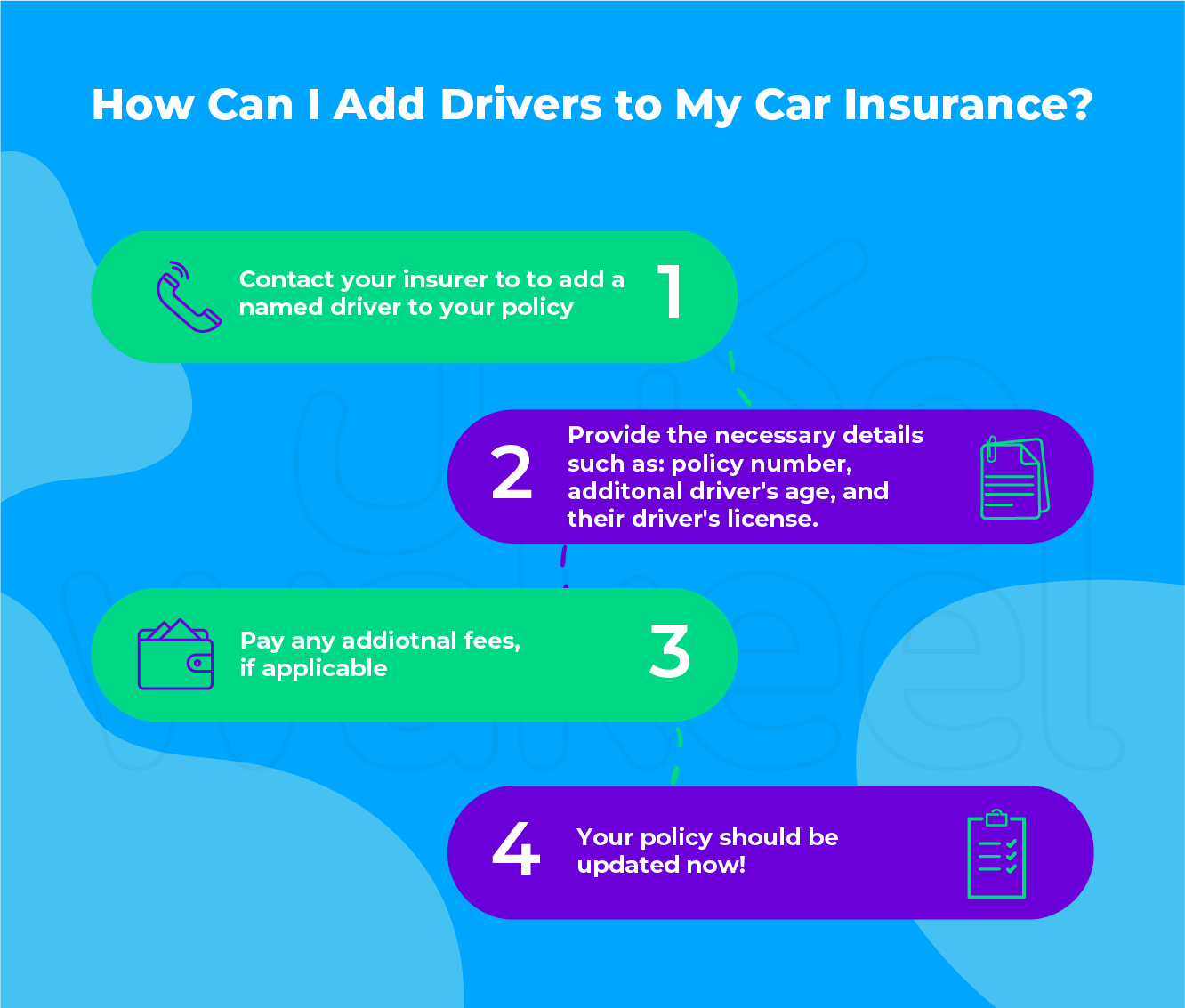 If you want to add an additional driver while buying/ renewing your insurance
If you are comparing insurance rates or renewing your insurance online; you will be asked if there are any additional drivers you want to put on your policy. Usually, policies allow up to more than two additional drivers.
Once you add their names, all additional drivers will have the same level of cover as you.
So, does my insurance cover other drivers?
Here is how insurance works if you let someone else drive your car.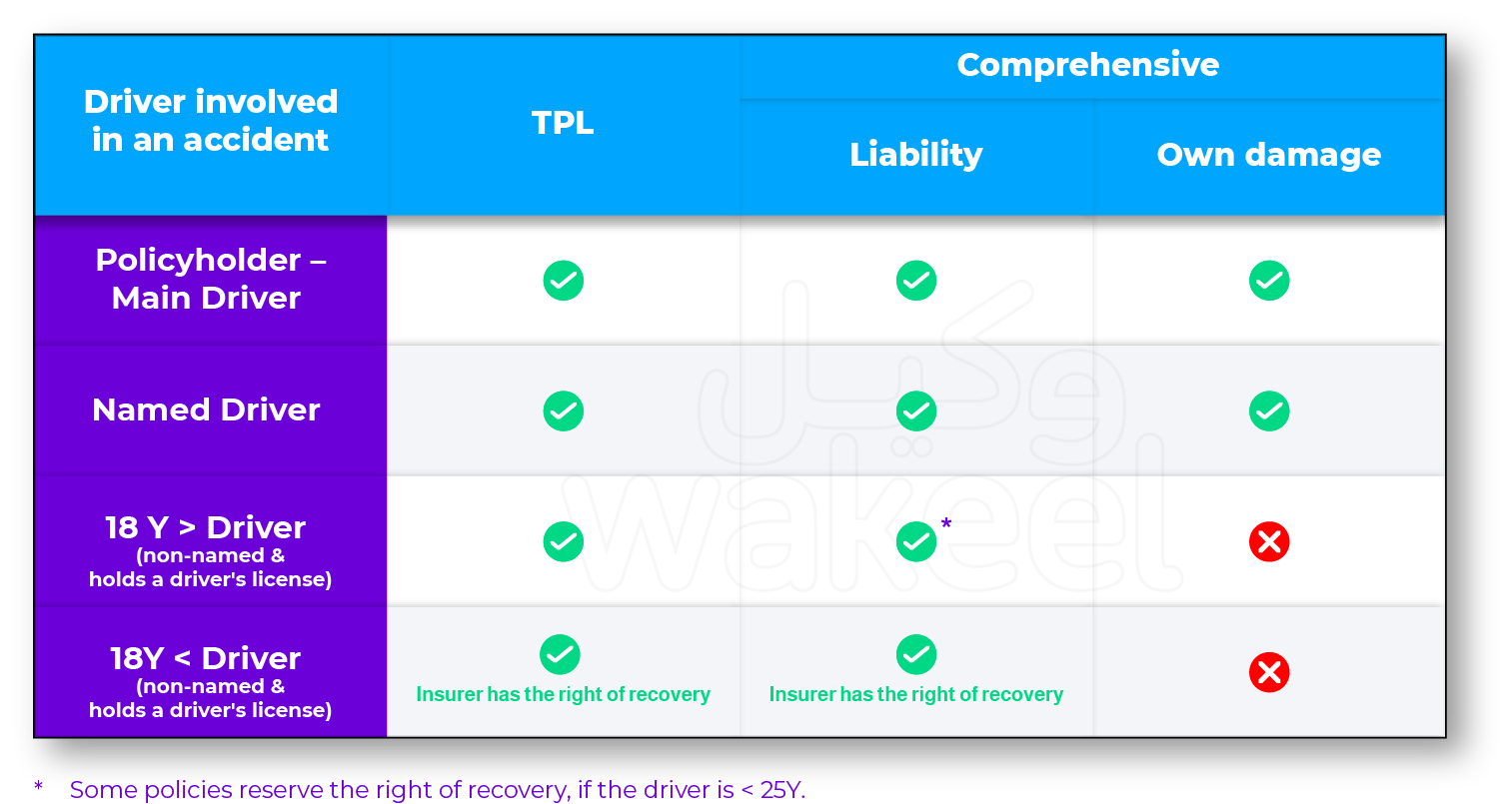 Does adding additional drivers affect my insurance rates?
Overall, there are many factors that help insurance companies determine the cost of car insurance. But, mainly, insurers will assess all drivers' risk profiles and factor that into what you pay. As a result, you'll surely notice a difference — but, no need to jump to the worst conclusion always!
Adding an additional driver to your insurance doesn't necessarily mean paying more. Surely, you can expect the insurance price to go up if you add your 17-year-old who just got a driver's permit. But, add an experienced driver – Say, a spouse or a parent who has not been involved in an accident in the past five years; and you will definitely not pay anything more than what you actually pay.
All in all, car insurance rates differ from one company to another in Saudi Arabia. If you don't compare your options before buying, you could miss out on many good deals.