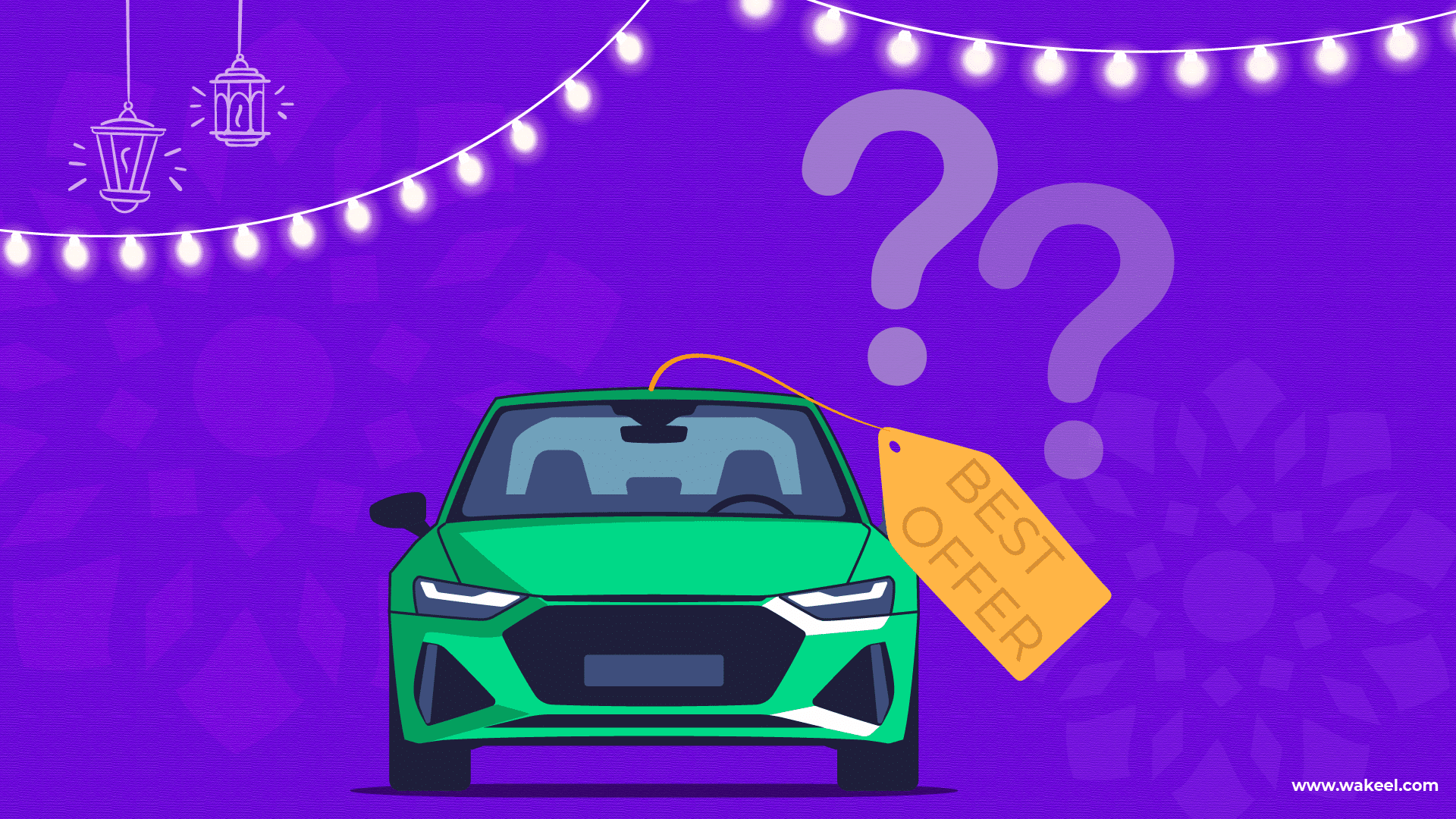 Ramadan car offers
Ramadan is here and so are the biggest deals and best promotions of the year! For car-buyers, it's no secret for car-buyers that the most sizeable incentives and car offers are available during Ramadan. As soon as Ramadan starts, most -if not all car dealerships and showrooms will rush in with steep discounts, convenient services, and extended warranties; in order to boost sales.
Surely, those exclusive Ramadan offers have a nice ring to it; but not all the offers are as lucrative as they seem!
Figuring out if you're actually getting the best deal possible can sometimes be tricky, even for the savviest car buyer. To make finding a great deal on a car easier, knowledge is power. Here's a bit of guidance to steer you in the right, money-saving direction as you attempt to make up your mind about seizing one Ramadan car offer or sleeping on it.
4 Reasons to Buy a Car in Ramadan
Ramadan promotion: What makes Ramadan the perfect time to buy a car is definitely the steep discounts along with many other incentives! Throughout the Holy Month, car dealerships and showrooms may offer a suite of benefits that includes competitive prices, free car insurance, registration, accessories, and so on.
Financing options: Ramadan is also one of the best times of the year to benefit from reduced car financing packages. With the start of Ramadan, many banks introduce finance packages with competitive interest rates and a quick, seamless process! Some benefits include zero down payment, zero admin fees, and waiving the first installment.
Leftover inventory: No car showroom or dealership wants to keep cars piled up in their showrooms. Everyone is trying to sell their old inventory to make room for the new models coming down the pike. Thus, Ramadan is a good chance to clear the lot! And this could put you, the buyer, in the driver's seat and ensure a better deal.
Competition: Typically, all car salespeople have set sales goals for each month/quarter/year. If they meet their quotas, they will often receive incentives and bonuses. However, meeting those quotas and boosting sales can be quite a challenge with competition coming from everywhere. During Ramadan, plenty of salespeople are motivated to hit high sales targets and offer more to close the deal; This could automatically translate into an advantage to you!
How to find valuable Ramadan car offers?
Undeniably, Ramadan could be the best time of the year to buy a car in Saudi Arabia. In fact, Ramadan car offers can really save you hundreds or even thousands of Riyals on a good deal. However, with a gamut of offers to incite potential car buyers; differentiating a gimmick from a golden opportunity can be challenging.
To help, we have compiled a list of questions to consider asking yourself to hunt down the best Ramadan car offers possible:
What car(s) is on offer?
Usually, car dealerships and showrooms will offer special deals on selected items i.e. unsold cars, that have been sitting for months. So, if you're looking for a special-made car that stands out from the crowd, you might have to forget about it while shopping during Ramadan. With a limited selection, don't get fixated on buying a car with certain add-ons or colour.
Instead, stick to a reliable car with standard colours such as white and black and basic features instead of "full options" cars. These cars have the best resale value. Besides, buying a car that is one or two years old will save you the dodge the impact of depreciation, and "outvalue" any Ramadan offer.
What does the package include?
Remember, the best deals are direct savings. So, consider the value of each offer carefully. At first glance, don't be wooed by "free carr registration and license plate", after all, vehicle registration in Saudi only cost 300 riyals! Instead, look for offers that include an extended warranty, roadside assistance, free service packages, or free car insurance – this "beats" any Ramadan offer! If you can't find a deal offering free car insurance, use wakeel to compare car insurance prices in Saudi and buy affordable insurance.
Are there any financing options?
During Ramadan, dealers and showrooms partner with a variety of financing companies and banks in Saudi to offer reduced financing packages for car buyers. You can purchase the car of your dreams with competitive interest rates, zero administration fees, and even find equitable financing arrangements.
How long is the car warranty?
Some dealers may offer extended car warranty during Ramadan. An extended warranty prolongs the manufacturer's warranty coverage for the repair or replacement of parts. Overall, it's a safeguard against expensive, unforeseen repairs. Similarly, adding roadside assistance to your car insurance can also protect you from various unforeseen breakdowns on the road. So, be sure to compare and find out what you can get for free!
Is now a good time to buy a car?
Adam Whitenall, Co-Founder & CEO at Drive Ninja, urges buyers to take their time to rethink Ramadan "discounts." Whitenall believes that Ramadan may not be the best time to buy a new car anymore; because the market has changed drastically. Therefore, buyers might not be able to land sweetheart deals they used to have a few years ago. Whitenall explained,
Over the past few years, we've observed a gradual shift in the types of promotions being offered by the country's dealerships – from incentives that focus heavily on discounts and upgrades to offers that center more around added benefits such as increased warranty periods and free extras such as tinting and car care products.

Why Ramadan May Not Be the Best Time to Buy a New Car
Whitenall concluded that car dealerships do not have the same incentive they used to have to offer amazing Ramadan offers today. "Comb through the offers, and don't be wooed into buying a car just for the sake of offers," He warned.
In fact, things are a lot different now. The car industry is slowly emerging from the pandemic after Covid-19 halted manufacturing and caused a global shortage of microchips, a main component for cars. This led to clogging the supply chain and surging car prices. Therefore, you may not be able to get any great offers or discounts until the world fully recovers.
So, what if I can't find any good Ramdan car offers?
Don't just frantically buy a car for the sake of Ramadan car offers, buy a car at the time that makes the most sense for you financially. So, if you don't manage to buy the car that you want in Ramadan, sit back and wait for the end of the year deals. Plus, you may be surprised at the offers that are available even outside of Ramadan!