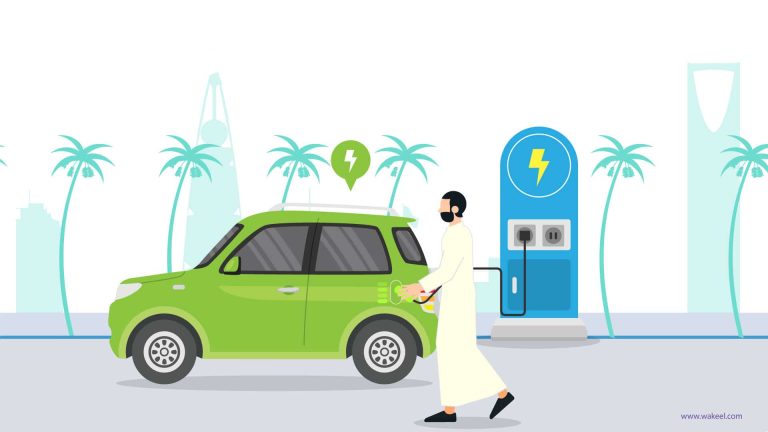 Saudi Set Sights on Electric Vehicles
SASO's Director of Electrical and Electronic Standards department, Wael AlTheyab, announced electric cars will be available in the local market soon. With new entrants piling into the market, Saudi streets are on the cusp of an electric vehicles' revolution.
In an interview on Rotana Khalejia, Al-Thiyab revealed that the moment has arrived at last, noting that certain manufacturers are currently working closely with SASO to obtain conformity certificates for their models. "In the span of two months, Saudi will start importing electric cars for commercial use. Actually, we have already processed a limited number of personal requests before," Al-Thyiab explained.
Electric Vehicles Requirements in Saudi
The Kingdom has been working on a plan to introduce electric vehicles, a fundamental part of its Vision 2030 program. Consequently, SASO issued Technical Regulation for Electric Vehicles in Saudi after examining all the technical and economic aspects of electric cars.
Currently, the Saudi body is preparing the procedures of receiving commercial requests for electric vehicles that will start within two months.
Overall, electric vehicles fall into 3 categories based on their power source:
battery electric vehicles
plug-in hybrids
hybrid vehicles.
Moreover, when we talk about electric cars, we are not only talking about the fancy high-end EVs only rather, an array of average-priced EVs as well.
Why are Saudis considering switching to EV?
Safer to drive: According to studies, injury claims for electric cars are 40 percent lower than for gas vehicles.
Cheaper maintenance: owning an electric vehicle can save you a fortune annually on maintenance. No fuel too!
Driving range: EVs have a single-charge range of 402 KM, which covers average daily trips.
Reduced emissions: EVs don't pump any fumes into the air as others do, EVs can help achieve cleaner air for everyone!
Reduced noise: unlike their gas-powered counterparts, EVs run quieter since there's no gas engine.
How Much Is It to Insure an Electric Car in Saudi?
Insurance might be one of the challenges consumers have to overcome before considering 'going electric' in the meantime. Overall, EV plays an important role in determining your insurance rates as well as other factors which insurance companies take into consideration.
Age: Novice drivers with limited driving history usually pay more than experienced drivers.
Driving History: The longer you have had a clean record, the better car insurance prices you will get.
Mileage: EVs are perfect for high-mileage drivers; however, it equals a heightened risk of being on the road more often.
Vehicle: Significantly, the more your vehicle costs, the higher your car insurance rates will be in Saudi. Besides, Insurance companies look at the tech features of the model and the average repair costs.
So, it's a good idea you compare car insurance rates before purchasing a policy. You can find trusted online insurance comparison sites in Saudi to get an idea of how much it'll cost to insure an EV.
Thankfully, to support and boost Saudi's EV sector, insurance companies are sure to consider offering discounts. The Kingdom will also set out incentives in the footsteps of neighboring UAE to encourage more people to support the Saudi Green and Middle East Green initiatives. Said incentives might include free charging stations, green bank loans, and more.