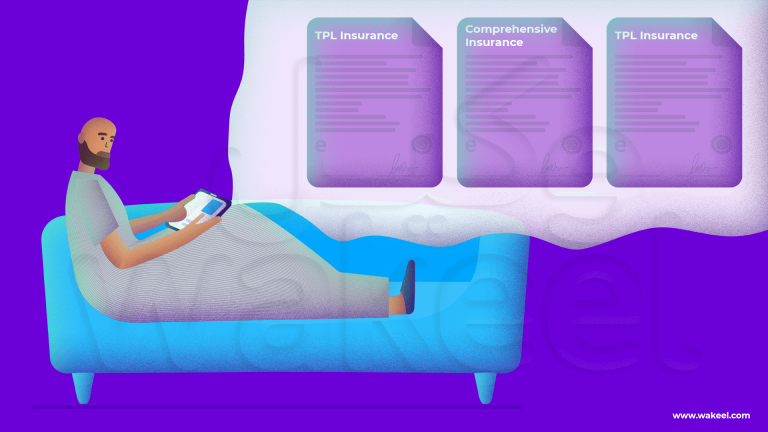 Comparing Al Rajhi Takaful's Car Insurance Policies
Established on July 1, 2008, Al Rajhi Takaful Company has become a leading local insurance provider in Saudi Arabia. Fun fact: Al Rajhi Takaful is a subsidiary of the well-known Al Rajhi Bank, a major financial institution in the Kingdom. With a strong commitment to serving diverse customers, including companies, small and medium enterprises, and individuals, Al Rajhi Takaful offers a wide range of insurance products and services. This includes vehicle insurance, health insurance, accident insurance, property insurance, and engineering insurance. When it comes to car insurance, Al Rajhi Takaful offers three distinct options tailored to different requirements: third-party insurance, third-party insurance with additional benefits, and comprehensive insurance.
To make things easier for you, we've put together a simplified guide to help you compare car insurance policies from Al Rajhi Takaful. It breaks down the benefits offered by each type, so you can find the perfect fit for your needs. So, buckle up, and let's get started!
Choosing the perfect fit
Al Rajhi Takaful has three types to choose from, each designed to meet specific needs. First up, there's third-party insurance, Wafi, a basic coverage option. Next, we have Wafi Smart, a third-party insurance with extra benefits to enhance your coverage. And finally, there's comprehensive insurance, the all-in-one package for those who want maximum coverage.
Of course, each option has its own services and benefits. To help you understand your options, we're here to help with a clear breakdown of the different car insurance types offered by Al Rajhi Takaful Company.
Wafi Basic from Al Rajhi Takaful | Third-party insurance
First of all, let's talk about Wafi Basic. This option meets the minimum requirements for car insurance in Saudi Arabia, specifically referring to third-party insurance. So, what does that mean? Well, it means that if you happen to be in a car accident and it's your fault, Al Rajhi Takaful has got you covered for compensating others. They'll take care of things like car repair costs, medical expenses, and more, up to a generous limit of 10 million Saudi riyals.
Now, keep in mind that Wafi Basic insurance is great if you're looking for affordable car insurance. However, here's the thing: it doesn't cover any damage that might happen to you or your own car. So, it's important to be aware of this limitation. But don't worry, there's another Al Rajhi Takaful product we'll explore next that might better suit your needs.
Wafi Smart from Al Rajhi Takaful | Third-party insurance with extra benefits
In most accidents, there are usually two parties affected, and one of them is you. While a third-party insurance policy covers damages to the other party, what about your own damage? That's where Wafi Smart comes in handy.
Wafi Smart is designed to provide you with peace of mind, ensuring that you're not burdened with hefty car repair bills while avoiding the higher costs of comprehensive insurance. This insurance policy protects you from liability towards third parties, just like the basic Wafi. However, what sets it apart is that it also covers damages to your own car in a single accident. The maximum limit for this coverage ranges from 5,000 Saudi riyals to 25,000 Saudi riyals, depending on the market value of your vehicle.
So, with Wafi Smart, you get the added benefit of protecting yourself and your car without having to go all-in with comprehensive insurance. It's a smart choice for those who want that extra level of coverage without overpaying.
Al Rajhi Takaful's Comprehensive Insurance | A complete coverage solution
As the name suggests, Comprehensive Insurance from Al Rajhi Takaful goes above and beyond, providing enhanced coverage for a wide range of scenarios. When it comes to damages caused by accidents, this policy ensures compensation for both parties involved, regardless of who was at fault. But that's not all!
With Comprehensive Insurance, you're covered for damages resulting from accidents, fire, and theft. Not only that, but if your car is considered damaged, you'll receive compensation for its market value. Al Rajhi Takaful's Comprehensive Insurance also includes free coverage for losses caused by natural disasters and covers the repair or replacement of your car's windows.
Additionally, Al Rajhi Takaful goes the extra mile by offering optional additions to enhance the benefits of their comprehensive insurance. These fantastic additions include coverage for your car in Gulf Cooperation Council (GCC) countries, roadside assistance to tackle any malfunctions or issues you may encounter, and even covering the costs of replacing a child seat if it gets damaged.
With Al Rajhi Takaful's Comprehensive Insurance, you can enjoy a comprehensive level of coverage that goes beyond the basics. It's the perfect solution for those seeking complete peace of mind on the road.
4 Reasons to choose Al Rajhi for your car insurance
Here are just a few of the benefits you can enjoy when you choose to get your car insurance from Al Rajhi
Flexible Payment Options. AlRajhi Takaful offers installment car insurance, allowing credit card holders to purchase various insurance policies and pay them off in convenient installments over a period of up to 12 months. This flexible payment option is interest-free, making it a convenient choice for customers.
Wide Range of Insurance choices. Each program is carefully designed to meet the specific requirements of individual drivers, ensuring that customers can find coverage that suits them best.
Discounts and Offers. Al Rajhi Takaful believes in rewarding its customers. They offer multiple discounts and special offers to help customers save on their car insurance. These discounts include eligibility discounts for owners with a claim-free record, loyalty discounts, and discounts for insuring multiple cars. Such incentives make Al-Rajhi Takaful an attractive choice for cost-conscious car owners.
Convenient Electronic Transactions. Apart from having branches across Saudi Arabia, Al Rajhi Takaful simplifies insurance processes by providing a wide range of services electronically through their website and mobile application. This means you can easily submit claims, complete car insurance renewal procedures, access important documents, and handle claims at any time of the day, any day of the week. The company's commitment to digital accessibility ensures a hassle-free experience for customers, offering convenience and peace of mind.
With these advantages, Al Rajhi Takaful stands out as a reliable and customer-friendly option for car insurance, providing flexibility, choice, savings, and convenient digital transactions.
Next step: start your price comparison
In conclusion, we've covered all the important details about the three car insurance products offered by Al Rajhi Takful. We've compared their benefits, coverage, and suitability for different needs. Now, it's time to take the next step and start comparing prices. To make sure you get the best deal, I strongly suggest using a trustworthy price comparison website. It's a convenient way to see how much each policy will cost you. By comparing prices, you'll be able to find the perfect car insurance that not only meets your coverage requirements but also fits your budget. So, go ahead and kick-start your price comparison journey to secure the ideal car insurance policy for yourself.