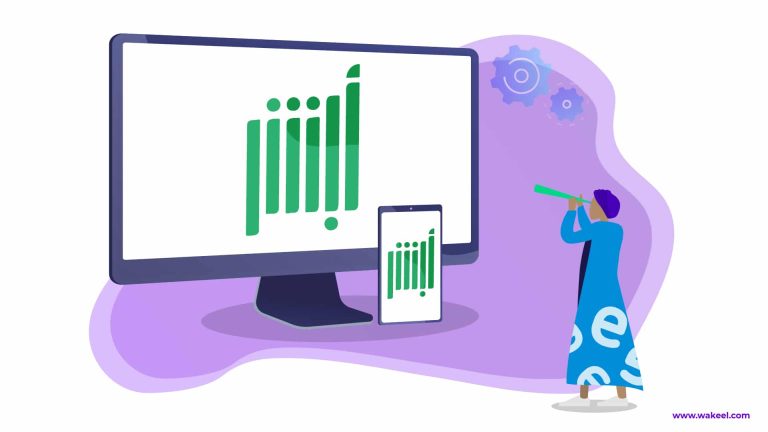 Absher Platform
All success stories start with a vision, and successful visions are based on strong pillars. This is all part of the kingdom of Saudi Arabia's 2030 vision, and part of that vision is taking Saudi Arabia digitally and leading in the globe of e-services. Absher is a platform first launched by the Saudi Ministry of Interior in 2010 as an online portal
Absher platform enables Saudi citizens and residents to use a variety of governmental services. Furthermore, Absher is very efficient for both the ministry and the public where it helps centralize and connects all government sectors online.
The Ministry of Interior, in the Kingdom of Saudi Arabia, is constantly expanding its digital services provided through multiple platforms in order to facilitate and ease governmental services for Saudi nationals and resident expatriates.
What is Absher?
Absher is a free mobile app launched by the Saudi government in 2015. Available on the Google Play Store and Apple's App Store, Absher is described as "the official individuals eServices Mobile Application that provides the services of Absher portal in Kingdom of Saudi Arabia," and is listed under the "Productivity" category on both sites. Basically, The platform name, Absher (أبشر), in Arabic carries the meaning "your request shall be fulfilled." Users can use the app to complete day-to-day tasks such as renewing National ID, registering vehicles, booking government appointments, and applying for visas.
In March 2021, Saudi Arabia launched the digital version of the Absher individuals app through which the users can download a copy of their digital ID. Then, new services were added to the platform such as online driving license renewal, car registration renewal, and checking car insurance validity in Saudi.
The app can be downloaded from the Google Play Store and Apple App Store and is supplied by the Saudi Interior Ministry. According to the Ministry of the Interior, Absher has more than 20 million users. As of February 2019, Absher has been downloaded 4.2 million times from the App Store.
Absher aims to:
Rush in performance and improvement of services.
Decrease the number of Saudis ministries visitors.
Online connectivity between all government sectors.
Reducing cases of forgery within paper transactions.
Saving effort and time for citizens and residents in the kingdom of Saudi Arabia.
As a matter of fact, Absher helps insurance companies and Najm to prevent and mitigate car insurance fraud in Saudi and reduce burdens on policyholders.
Absher platform: Saudi Ministry of Interior & Muroor Services
The general department of traffic services on Absher include:
Car services, like: Registration (Istimara) renewal.
Adding additional car users.
Driving license renewal.
inquiry about traffic fines & disputes
Check car insurance validity online.
With the continued progress, development, and innovation in the services sector provided by the ministries in the Kingdom of Saudi Arabia, 13 new services were launched on December 16, 2019, on the Absher platform by the Saudi Minister of Interior including:
Recording violations regarding public manners.
Car sale service.
Car withdrawing service.
Inquiries about foreign vehicle violations.
And many services as the final number of the total services provided by the Absher platform has become 280 services.
In conclusion, the Kingdom of Saudi Arabia is witnessing a great digital transformation and utilizing the latest technology to provide government services online. Nonetheless, digital transformation is not limited to government bodies, such as the Absher platform.
Here, in wakeel, we aim to transform car insurance experience in Saudi Arabia into a simple and convenient journey that allows everyone accessibility to the services of insurance companies in Saudi Arabia at any time and anywhere. Users can easily compare car insurance prices online and choose between comprehensive or third-party (TPL) car insurance offers according to their needs, requirements, and budgets.