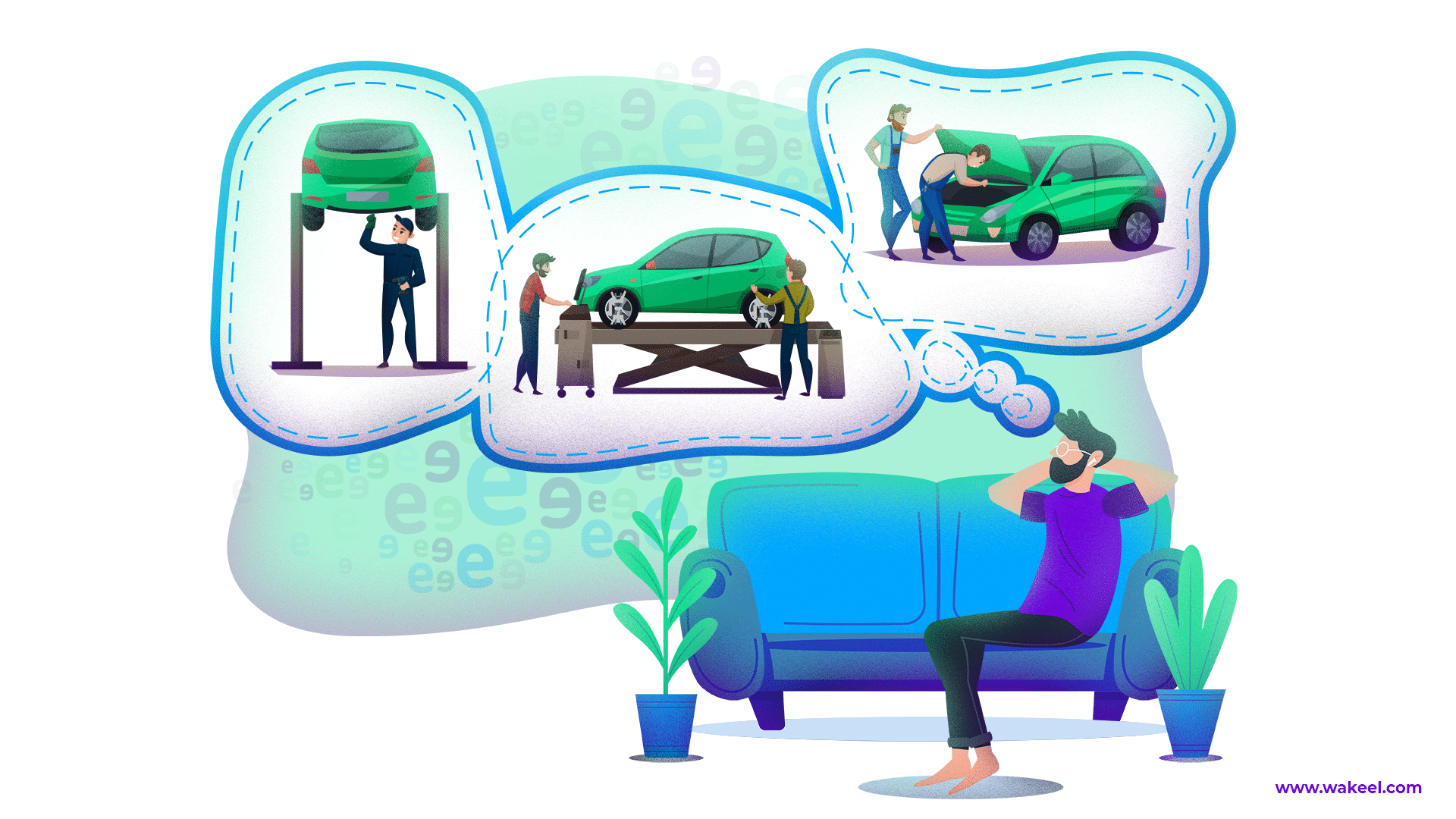 5 Reasons Why You Should Choose Agency Repair
Unlike third-party insurance policies, comprehensive insurance policies cover repairing your own car. Comprehensive car insurance can protect your car against minor and major accident damages. Moreover, comprehensive also covers non-collision damage such as theft, fire, rain, and weather-related damage. This means you won't end up paying out of pocket if your car needs mechanical repairs. Normally, people buy comprehensive insurance in Saudi, repair their car or receive its value if it's a total loss. But, here's an important piece of information to keep in mind. Comprehensive insurance policies guarantee car repair, but they do not guarantee agency repair; unless you specifically ask for an "agency repair" add-on when buying your insurance policy.
When buying insurance, everyone wants to get the best possible deal and cut down on any extra costs; However, some extras may be worth paying more. Below are 5 reasons why it is important to have your car repaired at a dealership.
What does Agency Repair Coverage mean?
Insurance companies contract with a wide network of approved workshops and agencies* to repair damaged cars. When a car sustains damage, comprehensive insurance will cover the cost of repairs as specified
If you wish to repair your car at the agency, you must first make sure your policy covers "agency repair". This is an additional benefit in exchange for paying an additional amount.
** The agency is the entity that represents the car manufacturer in Saudi Arabia, and it displays and sells cars of a certain brand. The Agency must be in charge of car warranties and recalls. Furthermore, the agency should be responsible for sourcing spare parts, and providing the necessary maintenance work to repair cars.
What is the difference between repairing your car at the agency vs workshops?
Undoubtedly, there is a difference between repairing a car at an agency and repairing it in an approved workshop. The table below contains the most notable differences:
| | |
| --- | --- |
| Agency repairs | Authorized Workshop repairs |
| In the event of an accident, all repair work is carried out within the agency approved by the manufacturer of your car | In the event of an accident, car repair work is carried out in a workshop approved by the concerned insurance company. |
| Enjoying the expertise and competence of technicians in vehicle repair | Getting a cheaper insurance rate |
Car repair comparison: Agency vs Authorized workshops
For an in-depth comparison, read our Agency repair vs Workshop blog.
Why should you opt for Agency Repair cover?
Certified Technicians: Who's better than professional technicians to repair your car? Dealership staff receives continuous professional training directly from the manufacturer. Hence, they will be able to accurately diagnose issues and repair damage even in the latest car models. Besides, with their extensive experience, they will be able to spot any factory defects before anyone else.
Maintaining your car's warranty: Going to an unauthorized workshop can void your car's warranty. That's right! whether it's misplacing a piece, using putting too much oil, or connecting the wrong wire, one small mistake can really void your car's warranty. At the agency, the technicians know exactly how to bring back your car to factory settings. The dealership will also fix any manufacturing defects it finds for free if your car is still under warranty.
Latest equipment and tools: Cars are no longer as simple as they used to be, but rather rely heavily on technology. With this in mind, high-tech cars need high-tech diagnostic equipment. Overall, up-to-date diagnostic equipment, tools, and software can be very expensive, and most likely are only available at the agency.
Availability of spare parts: All agencies in Saudi must carry an inventory of parts to cover all repairs to the cars they sell; this ensures that customers get quick repairs and genuine parts.
Preserving the value of the car: You may not consider putting your car for sale today, but who knows what tomorrow holds? Agency repair records and service history will definitely add value if you ever trade in your car.
Compare insurance options and rates
In conclusion, we cannot overlook that there is a difference in price between what you pay to have your car fixed at the workshop and what you pay to have it fixed at the dealership. However, we also can't ignore the benefits of choosing agency repair too! So, don't filter out all the add-ons the next time your compare comprehensive insurance rates.