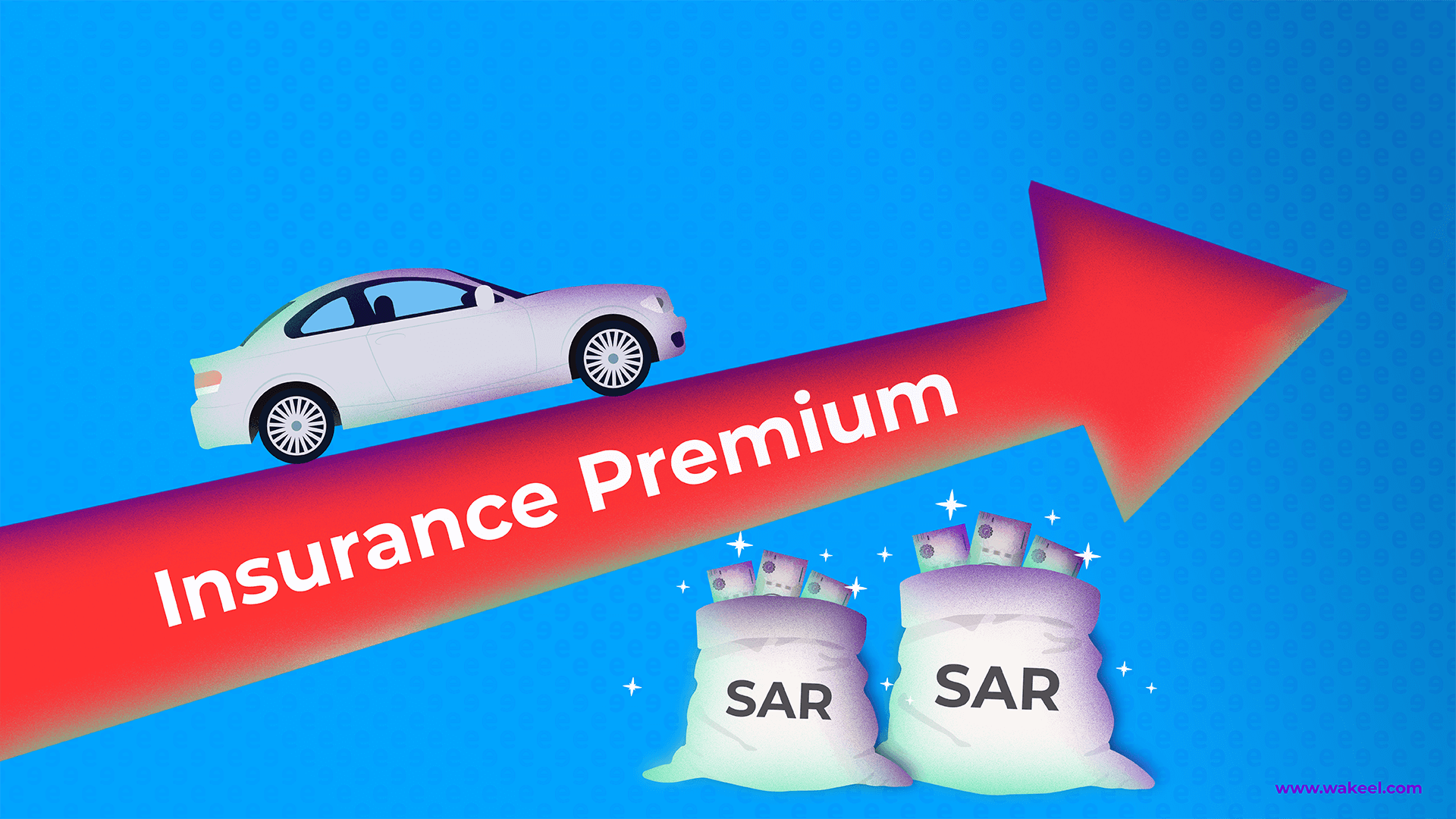 What is Causing Car Insurance Rate Increases
Have you noticed a price hike at your local grocery store or favorite coffee shop? It's not in your head — everything has gotten more expensive! Right now, prices are rising so quickly. Things like food, clothes, and cars may be more expensive to buy this year than last year. And like nearly everything, car insurance rates are likely to increase for many drivers. In fact, there has been a whole lot of talk about what's going on with insurance rate increases.
Between 2021 and 2022, The Consumer Prices index shows that consumer prices for car insurance in Saudi rose by 4.18. These changes can be surprising and financially challenging to many policyholders across Saudi. So, let's review the reasons behind car insurance prices going up and what you can do to find affordable car insurance in Saudi.
Why are car insurance rates increasing?
Most people understand that if they file an insurance claim after an accident, then they will likely see an increase in their rates. But if haven't filed an insurance claim, you could be wondering what's going on with rising prices.
Well, car insurance companies price their policies based on a number of factors. Some factors are "personal" such as age, car, and driving history. These factors help insurers determine the likelihood of damage to your car and the cost to repair or replace your car.
Additionally, broader factors also impact spark higher insurance rates. A number of economic and societal effects could spur insurance companies to increase their premiums to minimize risk and stay in business.
What's really behind all the high prices?
Before we start listing the reasons behind car insurance prices going up, let's debunk some myths!
Gender. In some countries, prices differ between men and women for car insurance services. However, Saudi SAMA law prohibits discrimination in insurance on the bases of gender, color, or religion.
Price gouging. Saudi Central Bank and the Ministry of Commerce supervise all insurance companies in Saudi Arabia and they will follow up on any unjustified price hikes in order to preserve consumer protection regulations and laws.
5 Things driving car insurance rate increases right now
Most people don't know what factors affect car insurance premiums and this results in a lot of frustration when there is an increase in their bill.
Inflation. That's the general increase in the cost of everyday items! The inflation rate in Saudi Arabia reached 3% in August 2022. This means that we are spending more than we were a year ago on the same goods and services. If you compare what you used to pay for food, car repair, and hospital visits with what you'd pay today, you will find that inflation struck everything.
Reinsurers insure insurers and Jan. 1 is the most important date in the calendar for policy renewals.
Higher reinsurance costs. All local insurance companies in Saudi depend on European reinsurers to insure their policies. On Jan. 1st, reinsurance companies raised insurance coverage prices by 10-15%; Which, in turn, was reflected in what insurance consumers pay for their own insurance.
Cars (and their spare parts) are getting expensive. You can also blame inflation for turning your dream car into a far-off, unattainable dream. Additioanlly, the cost of car ownership rose too because cars today are much more complex than they used to be! A small fender-bender could cost hundreds or thousands of riyals to repair the car's components.
Changing driving habits. Here's another reason, the streets were quiet for almost two years. Lockdown and working from home meant fewer accidents and fewer claims for insurance companies. But, now that we are going back to our pandemic driving patterns there's a significant increase in insurance in claims and accidents.
The widening gap between premiums and payouts. Aside from inflation and Covid-19, economic trends of supply chain disruptions and labor shortages also increased the operating costs for insurance companies. Spare parts are more expensive, labor is more expensive and repair costs are more expensive. Because car insurance pays for the costs after an accident — including both car repairs damage and medical costs — anything that raises these costs, will surely raise rates.
Insurance fraud:

Staging car accidents.
Exaggerated repair costs after a car accident.
Falsifying or forging medical reports or invoices.
Fronting or withholding information from insurance companies and Najm.
Changing National Address to get lower insurance.
There are more accidents-prone cars on the road. Some cars are more frequently associated with high accidents or expensive repairs; which lead to substantial claims loss. Unfortunately, much of that expense is passed on to policyholders.
How do you find cheaper insurance & avoid increased costs?
Review your current policy —Maybe it's better to downsize and ditch some extra add-ons? Alternatively, consider switching from comprehensive to TPL, if the market value of your car decreases.
Increase your deductibles.
Switch to another insurance company. You could be overpaying for car insurance, compare insurance rates. Remember, you miss 100% of the shots you don't take!
What's worse than skipping price comparison? Failing to renew your car insurance on time; you'll lose your loyalty discount and pay a higher premium.
Maintain a good driving record — a no-claims record can go get you a discount.
Take advantage of discounts and offers — that's the easiest way to lower your insurance!