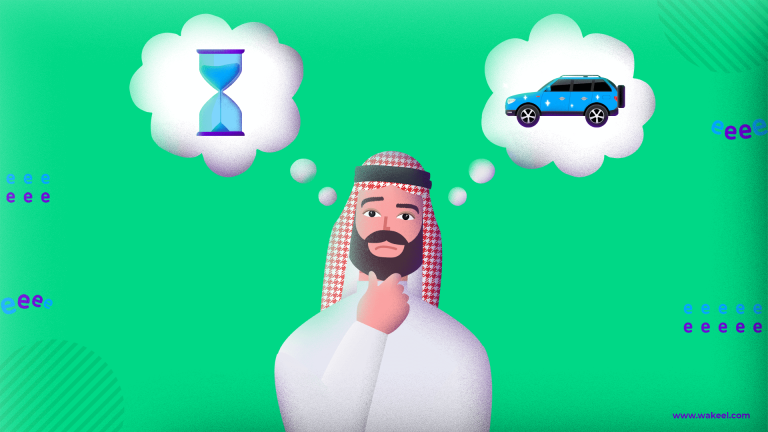 Should You Buy a New Car Now or Wait
Traditionally, the best time to buy a car is around the end of the year; since dealerships and showrooms will be trying to meet their quotas and may offer steep discounts, extended warranties and a range of free services — like comprehensive insurance deals. However, car buyers may not get the same savings this year that they usually see due to a few factors impacting Saudi car market.
In this topsy-turvy economy, many prospective buyers are wondering if now is a good time to buy a new car. According to experts advice, the car market will not return to normal anytime soon. So, you might want to delay a car purchase — at least until we get through 2023.
Here are 5 reasons to avoid buying a new right now.
Low inventories & scarce incentives
Buying a new car in Saudi is a challenge amid a global productions cuts and limited inventory in local markets. Currently, dealerships only have a handful of each model available in house. In fact, the inventory shortage is particularly acute on most in-demand cars from Japanese and European brands.
For that reason, dealerships may not be able to offer any incentives this year. As such, you may have to look harder for "significant discounts or good insurance deals." Thus, it's better to hold off until inventory increases and deals start to roll out.
Demand will continue to grow while imports are falling
If you're wondering why new cars are so hard to find in Saudi. Covid 19, chip shortages, supply chain issues, and then the Ukrainian-Russian world altogether have caused a shortage of cars globally; and in turn, lowered the number of cars imported to Saudi. According to official statistics, car imports have declined significantly in recent years, from 1.2 million cars in 2015, to reach 562,000 in 2021.
Recently, there have been many stories of empty showrooms and people waiting weeks or even months or more to get their hands on a new car. And, it looks like this situation will continue for a while; since S&P Global Mobility downgraded the global light vehicle production forecast by 2.6 million units for 2022 and 2023 each. All we can say is, people who wait for a better market, will be rewarded for their patience!
Long waiting lists
Indeed, low imports and inventory shortages mean you'll likely need to pay a deposit to join a waitlist to buy a new car. And that wait could be weeks — or even six months! The make, model, and engine type will all impact how long you need to wait. Of course, a customized cars typically take long, but even wanting a standard sedan now could mean waiting four to six months for inventory to arrive.
As you are undoubtedly aware, when demand exceeds supply, prices tend to rise too! Here is another effect of vehicle shortage; Car showrooms are taking advantage of this situation to sell cars well-above MSRP. As a result, many consumers have no choice but to pay the double or wait a long time.
After monitoring and analyzing consumer complaints, Saudi Ministry of Commerce has taken a number of measures, including asking global manufacturers to increase the share allocated to the Saudi market.
Interest rates are on the rise
In an effort to cool inflation, the Federal Reserve increased interest rate by 0.75%, the highest level in 30 years! Soon afterwards, the Saudi Central Bank decided to follow and raised its main rate by 75 basis points.
Basically, high prices and rising interest rates are a terrible combination for potential car buyers. Because higher interest rates will make loans for new or used cars more expensive. Again, with interest rates high and inventory low, don't expect to find any great financing deals.
Car insurance rates are going up
Last but not least, car insurance prices have increased significantly over the past months. For TPL coverage, prices went from 600 – 700 riyals to 1,00 riyals.
Overall, there are several reasons behind car insurance increasement. Mainly, the increased number of accidents, a sharp rise in car spare parts prices as well as maintenance services provider costs, in addition to insurance fraud incidents. Aside from that, there are other factors that determine how much you pay for your insurance, such as the price and type of car.
So if you are thinking of buying a car now, look for an affordable car with affordable insurance rate; Because new cars tend to have a high cost of insurance. Here's our advice: It is best to use one of the insurance price comparison sites in Saudi Arabia, before buying any car.
Bottomline, don't buy a car now, if you're looking for a "killer deal"
To sum it all up, between the wait lists, the soaring car prices, and the high interest rates, now is not the best time to buy a new car. If at all possible, consider keeping your current car longer; because it's already hard finding a car available nowadays, let alone a "good deal!" Hopefully, once supply in Saudi car market catches up with demand, buying a new car will be easier and, ideally, a little more affordable for you.