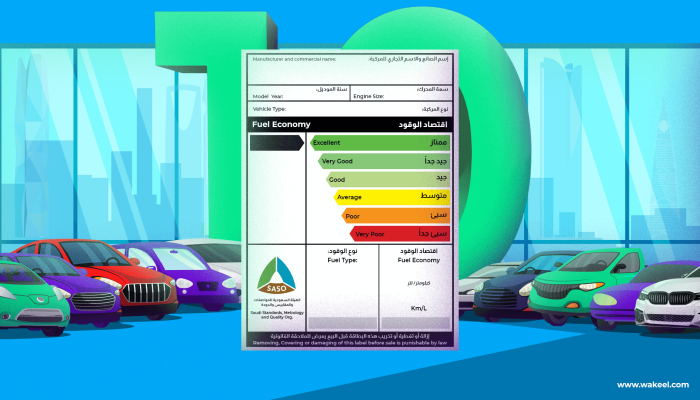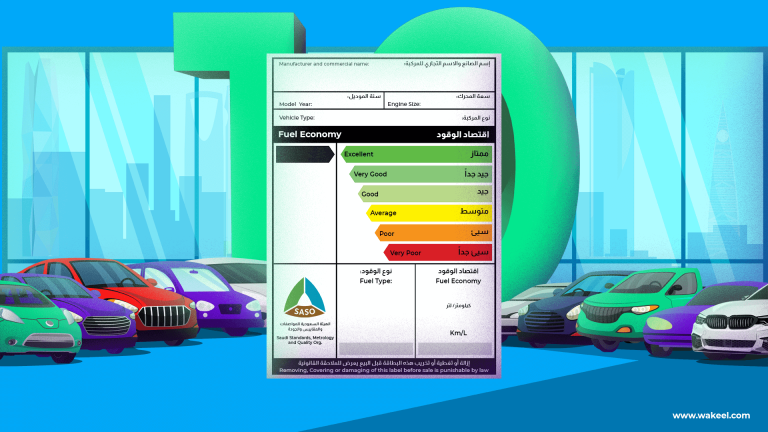 Saudi Arabia announces 'Fuel Efficiency Added Fees'
Fuel efficiency is about to become the ultimate car-buying factor for every driver in Saudi. That's because the Saudi government has just announced a yearly fee for the Istimara renewal based on two criteria: car model and fuel efficiency. While it's a win for the environment, this decision could still drive up car ownership expenses in Saudi — don't forget to factor in the cost of comprehensive insurance (or third-party liability), and routine maintenance!
So, let's help you figure out your fuel efficiency fees & find a car that's good for your wallet and the planet.
New fee for issuance, renewal of istimara
Saudi Arabia is taking a bold step towards a greener future by introducing fuel efficiency fees for vehicle registration licenses (istimara). This new policy, which came into effect in October 2023, aims to curb the use of fuel-inefficient vehicles and promote sustainable transportation practice
The added fees, ranging from 50 to 190 Saudi Riyals annually, will be calculated based on the "fuel economy value" of your car, which indicates the distance it can travel on a single liter of gas. So, the more fuel-efficient your car is, the lower the annual fee you'll pay.
With the new fuel efficiency fees in place, gas-guzzling car owners —such as in SUVs and sports cars—are in for a sticker shock! These drivers will be subject to higher Istimara renewal fee based on fuel efficiency.
When will fuel efficiency fees apply to istimara renewal?
At the moment, fuel efficiency fees only apply to new passenger cars starting from the 2024 model year. These fees will be extended to all cars in Saudi Arabia by the following year, 2024. However, owners of the most fuel-efficient cars won't have to pay anything.
So, what does this all mean for you? Well, if you're in the market for a new car, it's time to put fuel efficiency at the top of your list.
How to calculate annual fuel efficiency fees
The next time you buy a new car, check SASO's "energy efficiency" label on the left rear window to figure out your fuel efficiency fees. SASO labels show the following information:

Manufacturer's name
Car model and manufacturing year
Engine capacity in cubic centimeters
Vehicle type: Passenger car, light truck (SUV)
Fuel economy value: Kilometers per liter
Fuel economy level: Excellent+, Excellent, Very Good
Fuel type: Gas 95, 91, Diesel
Alternatively, you can use the "Taqdeer" app by scanning the Quick Response (QR) code.
Online Fuel Consumption Calculator
To determine your annual (Istimara) fees, use "Markabati online calculator" service. Enter the fuel efficiency value or vehicle's engine capacity, and the calculator will show you the added fees for your car.
Top 10 Fuel-Efficient Cars in Saudi Arabia
With the new vehicle license fees in place, it's more important than ever to choose a car that's good for your wallet and the planet! Here's a list of the best fuel-efficient cars in Saudi to help you save on gas expenses and vehicle license renewal fees.
| Car Name | Fuel Economy Value (Kilometers per liter) |
| --- | --- |
| Hyundai Elantra | 26.7 km/L |
| Kia K5 | 24.6 km/L |
| Mitsubishi Attrage | 23.4 km/L |
| Toyota Yaris | 22.4 km/L |
| Honda City | 20.5 km/L |
| Nissan Sunny | 19.1 km/L |
| BMW 218i | 18.3 km/L |
| Nissan Kicks | 18.1 km/L |
| Mercedes GLA | 18.4 km/L |
| Haval H6 | 18 km/L |
Best fuel-efficient cars in Saudi Arabia
All the cars listed above are recognized for their low fuel consumption — anything above 18 is an excellent choice in Saudi Arabia! As such, their owners will be exempted from the added fees.
Make better environmental & financial decisions
In conclusion, cars vary in energy efficiency. Even small changes in the car selection process can lead to significant environmental and financial benefits. Choosing a fuel-efficient car is not just a way to preserve the environment but is also an effective step towards saving money!
Generally, cars with smaller engines consume less fuel, helping you minimize fueling costs. On the other hand, smaller engine sizes increase your chances of getting cheaper insurance. Remember that other factors play a role in determining car insurance prices, making it essential to compare online insurance rates. Feel free to use licensed insurance comparison websites – compare comprehensive car insurance prices in Saudi Arabia and have the opportunity to save on your annual insurance payments.