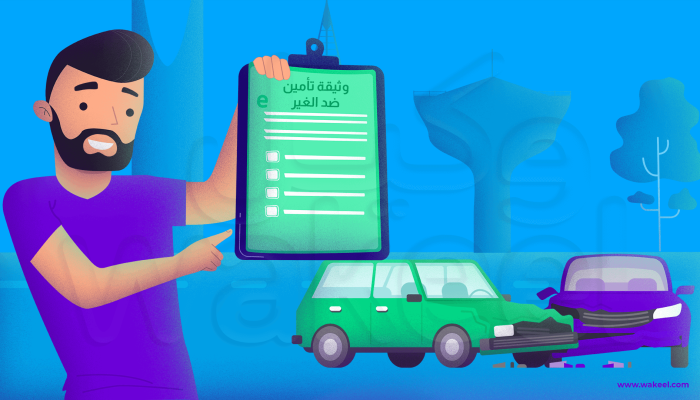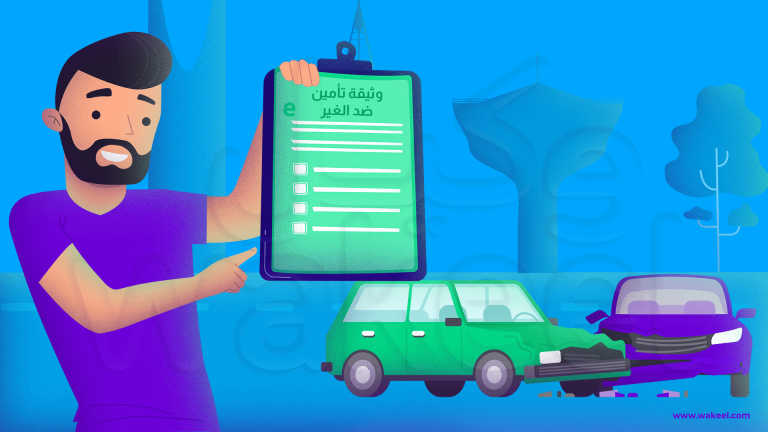 How Third-Party Car Insurance Protects Everyone
As the countdown to the automated enforcement of "lack of valid insurance" violations approaches, it's essential to stress the significance of renewing your car insurance. Soon, automated surveillance cameras will issue violations directly to any uninsured vehicles on the roads. Some individuals may believe that forgoing car insurance will lead to savings, but the truth is, an uninsured driver might end up facing unexpected costs in the event of an accident. Instead of completely ditching the idea of insurance, consider opting for third-party car insurance instead of comprehensive insurance!
Don't think of insurance as a financial & psychological burden!
In Saudi Arabia, all drivers are required to have car insurance documents, but every driver has the freedom to choose what suits them best. This choice can vary depending on your vehicle type, budget, and personal preferences. For those seeking broader protection, comprehensive insurance is an ideal choice, while third-party insurance offers an economical option for those looking for more budget-friendly insurance rates.
In simple terms, third-party car insurance in Saudi Arabia aims to protect the rights of those affected and shield drivers from the financial strains that can impact their savings in the event of accidents. When you're at fault, insurance covers the expenses of repairing other vehicles, paying fines, and compensating victims. Similarly, when you're the victim, insurance ensures your right to repair your car without the hassle of navigating procedures or waiting for compensation from the responsible party.
How Insurance Protects Drivers
Compliance with Saudi Arabia's Regulations: Third-party car insurance ensures your compliance with Saudi Arabia's regulations, with a fine of 150 Saudi Riyals for "lack of vehicle insurance.
Financial Security. In the unfortunate event of an accident where you are responsible, third-party insurance covers the costs, including medical bills and property damages incurred by the other party. Without this coverage, you'd have to bear these costs directly, potentially leading to financial hardship.
How Third-Party Insurance Protects Others on the Road
Compensating Bodily Injuries: If you cause an accident resulting in injuries to another driver, passenger, or pedestrian, third-party insurance covers their medical expenses and rehabilitation costs. This ensures they receive necessary medical care without a financial burden.
Covering Property Damages: In case of property damage, such as damage to other vehicles or public infrastructure, your insurance will pay for repairs or replacements. This helps maintain the integrity of road infrastructure.
Additional Reasons to Have Third-Party Insurance
Access to Electronic Traffic Services: You cannot renew your vehicle registration or complete vehicle ownership transfers on Absher without valid insurance.
Avoid Vehicle Impoundment: The traffic authorities are required to immediately impound a vehicle involved in an accident if it's not insured.
Avoid Disputes Over Compensation: Insurance spares you the hassle of pursuing procedures and financial claims when you are the victim of an accident.
What Does Third-Party Car Insurance Cover?
Third-party insurance covers your obligations towards third parties and the damages you may cause to others, their vehicles, or their property. However, it does not cover compensation for your losses or your vehicle.
| Instance | Type of loss | Third-party coverage |
| --- | --- | --- |
| An accident involving your car where an individual dies | Death of the third party | Coverage available |
| You hit an individual with your car and the individual suffers a fracture | The third-party suffers a physical injury | Coverage available |
| Your car hits another car | Your car and the other car are both damaged | Coverage is available for the damage caused to another car. However, no coverage is available for your car's damage. |
| Your car is stolen | Theft of your car | Coverage is not available |
Is There a Fixed Price List for Third-Party Insurance Policies?
No, the prices for third-party insurance policies are calculated individually based on various factors, such as your driving history, where you live, the type of car you drive and others.
Three Guaranteed Ways to Reduce Third-Party Car Insurance Costs:
Research and Compare Insurance Offers Even After Purchase: Always compare available offers from various insurance companies. Use online insurance comparison websites to find coverage that suits your needs and budget.
| Coverages | Tawuniya Insurance | Walaa Insurance | Takaful Al Rajhi |
| --- | --- | --- | --- |
| Maximum Third-Party Liability Coverage | 10 million Saudi Riyals | 10 million Saudi Riyals | 10 million Saudi Riyals |
| Theft Coverage for Insured Car | ☑ | ☒ | ☒ |
| Online or Mobile Claims Submission | ☑ | ☑ | ☑ |
| No-Claims Discount | ☑ | ☑ | ☑ |
| Loyalty Discount | ☑ | ☑ | ☑ |
| Multi-Vehicle Insurance Discount | ☒ | ☒ | ☑ |
| Installment Payments | ☑ | ☒ | ☑ |
(Note: "☑" indicates coverage is available, while "☒" indicates it is not available.)
Maximize No-Claims Discount: Increasing your no-claims discount (also known as a no-claims bonus) is one of the best ways to get cheaper car insurance. Your insurance rates and discounts are linked to your insurance history. The cleaner your record is from accidents and claims, the higher the discount you'll receive.
Look for Multi-Car Policies if You Insure More Than One Vehicle: If you own more than one vehicle, it might be cheaper to insure them using a multi-car policy. The Al Rajhi Insurance Company offers a 5% discount for insuring multiple cars.
By understanding the benefits of third-party car insurance, you not only protect yourself but also contribute to safer roads and a more responsible driving community. Remember, responsible driving includes having the proper insurance coverage, and third-party insurance is a crucial part of that responsibility. So, when you hit the road, remember that third-party car insurance is here to protect not only you but everyone you share the road with.