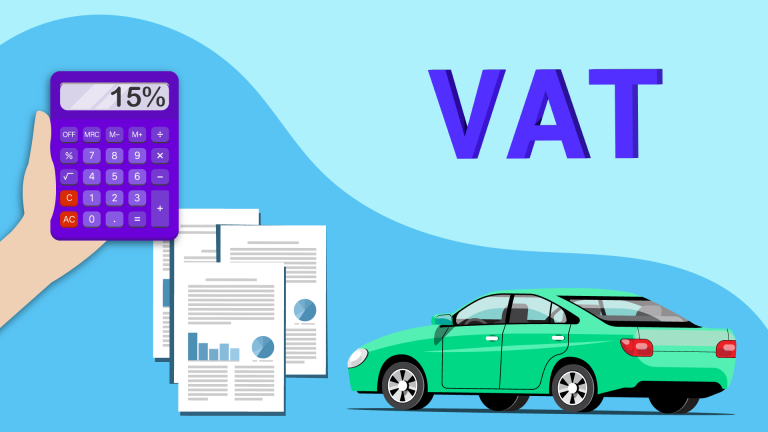 Double-check What's VAT or Non-VAT in Car Insurance
In 2018, Value Added Tax (VAT) was introduced in Saudi Arabia for the first time. By and large, VAT significantly changed many things – including the price you pay for food, gas, and even your car insurance! And while it has been 4 years now, VAT is still relatively new here and some things are still somehow unclear to most of us. With this in mind, it's important to understand how VAT works, and what's VAT or Non-VAT in car insurance. Read on for in-depth information!
So, what's VAT?
VAT is a fee charged by the government on goods, services, and other transactions in order to finance public services and government expenditure. Originally, VAT has been introduced at a standard rate of 5%, but in July 2020 Saudi VAT rates hiked to 15%.
Although most goods and services are subject to VAT, there are some exceptions marked out by ZATCA, such as basic foodstuffs, residential rental, life insurance. To find out the goods and services exemption list, we recommend checking out the official government VAT guidelines.
Is Insurance Subject to VAT?
Yes, all general insurance products such as car insurance, health insurance, home insurance, are subject to VAT at the standard rate of 15%. Except for life insurance policies, which are exempt from tax in Saudi Arabia. That being the case, car insurance rates are going up for car owners in Saudi. For instance, if you were to pay 3000 riyals to buy car insurance, you'll have to pay an additional 450 riyals to your bill for VAT. This means, you'll be paying a total amount of 3450 riyals for your car insurance.
How Do I Calculate a 15% VAT?
Here is the formula, the math, and the answer.
((Car insurance premium × VAT Percentage/100)) + Car insurance premium = Total Amount

((3000 × 15/100)) + 3000
450 + 3000
= 3450

Based on the previous example we gave.
Charging & Deducting VAT in Car Insurance
According to the VAT Guidelines, insurance companies are entitled to calculate a value-added tax of 15% on all new and valid insurance policies, provided that the company obtains a VAT registration certificate. You can verify the existence of a VAT registration certificate using the tax number mentioned on the invoice. You can easily check any vendors' VAT Registration Certificate online in Saudi using the tax number.
Do I Pay VAT on Car Insurance Claims?
When you're involved in a car accident that wasn't your fault, you should file a claim with the at-fault driver's insurer to compensate you. Precisely, compensate the cost of estimated spare parts, repairs, as well as the amounts paid as VAT.
In the wake of complaints, Zatca clarified that insurance claims settlements are 'out of scope'; therefore, considered VAT exempt.
Accordingly, SAMA has released instructions to all insurance companies must settle the amounts paid as VAT too. The reasoning is that insurance companies have to honour the obligations arising from their insurance agreements.
Plus, it wouldn't be fair to deduct VAT from third-party compensation. Essentially, insurance provides protection and aims to "make you whole" after a loss. Thus, you should receive enough payment to bring you back to the same financial state you were in before the accident.
How to Claim VAT Refund on Third-Party Compensation
After obtaining Najm's Accident report, you can start your third-party claim process:
First, the damage must be inspected to determine if the damage is a partial or total loss.
If the damage is evaluated as partial loss, the insurance company will transfer the amounts to your bank account directly via IBAN.
Some companies might not include the 15% VAT in your settlement. If this were to happen, then:
Send your repair invoices that include the VAT registration number.
The insurance company must then refund the VAT within 3 business days.
How to Submit an Insurance Dispute
At its worst, encountering difficulties in getting an insurance company to compensate you be an extremely frustrating and time-consuming process. Luckily, If you've been refused an insurance payout, or have been treated unfairly, or feel like you've been defrauded by an insurance company you can:
Find affordable car insurance
"Change is the only constant," they say. With a tax hike, it's useful to have an idea of how VAT impacts your insurance and what factors increase your car insurance. So, it might be time to change the way you buy car insurance. Comparison sites are a great place to start – try wakeel! It's quick and easy to compare car insurance online to find cheaper rates in Saudi.