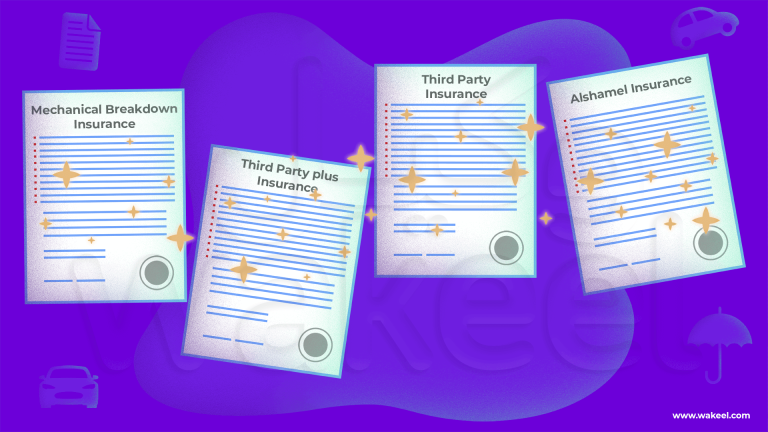 Comparing Tawuniya's Car Insurance Choices
Car insurance isn't a one-size-fits-all solution. Every driver has unique needs and preferences. Some opt for basic coverage to save on costs, while others seek comprehensive insurance for maximum protection. That's why Tawuniya offers 3 options – Al-Shamel, Sanad Plus, and Sanad (third-party liability insurance) – tailored to cater to diverse driver needs and budgets. Here's what you need to know about Tawuniya's car insurance products so you can easily find the right one for your specific needs.
Introducing Tawuniya | Saudi's trusted insurance provider
The Company for Cooperative Insurance (Tawuniya), the first local insurance company established in the Kingdom of Saudi Arabia, has been serving Saudi since 1986. Today, it proudly offers a diverse range of insurance products, encompassing over 60 different types of coverage for both individuals and businesses. These offerings are designed to meet the diverse preferences and needs of its clients.
Over the past three decades, Tawuniya has continually enhanced its services to better align with the requirements of drivers in Saudi. Recognizing the significance of flexibility, the company provides various payment options, including the convenience of spreading insurance premiums over a 12-month period.
Tawuniya's car insurance products
Sanad | Tawuniya's Third-Party Liability Insurance
Sanad insurance has your back when it comes to third-party liabilities. This means it covers the costs if you accidentally damage someone else's vehicle or property. It also steps in if there are injuries, whether they're temporary, permanent, or total disability, to the other party. But what makes Sanad insurance stand out? It throws in free theft coverage, which you won't find in most basic insurance plans.
Key features & benefits:
Meets Saudi Arabia's mandatory insurance requirements.
Competitive pricing compared to other Tawuniya insurance options.
Keep in mind: If your car is damaged in an accident or by natural disasters, you'll need to foot the bill. Sanad insurance also won't cover injuries to you or your passengers.
Sanad Plus | Tawuniya's TPL Insurance + Own damage
Sanad Plus takes the best of both worlds: it combines comprehensive insurance and third-party liability coverage without breaking the bank! This option is perfect for car owners who want their car repair expenses covered. In short, Sanad Plus handles third-party claims and chips in for your car's repair costs.
With Sanad Plus, you can claim up to 10,000 Saudi Riyals for vehicle repairs each insurance year.
What's included in Sanad Plus coverage:
Injuries to third parties
Damage to third-party vehicles or property
Losses from theft (even attempted theft)
Repairs to your vehicle after traffic accidents
Remember: You'll still have to pay your deductible before your car insurance covers your repairs.
Al Shamel | Tawuniya's Comprehensive Insurance
Comprehensive insurance is the superhero of protection for drivers facing all sorts of road risks. Tawuniya's comprehensive car insurance goes the extra mile. It covers you, your passengers, and your car in accidents, whether it's due to collisions, vandalism, theft, fire, or natural disasters. Plus, it's got your car's windshield covered too.
Comprehensive Perks: what you get for free!
When you opt for Tawuniya's comprehensive insurance, you're in for some extra benefits at no additional cost. Here's what you get:
Roadside Assistance: Imagine you're out on the road, and your car decides to take an unscheduled break. Don't worry; we've got you covered. Our roadside assistance service is here to help with emergencies and breakdowns while you're driving. We offer:
Towing for mechanical or electrical failures.
Battery charging to get you moving.
Fuel delivery to the nearest gas station when you're running on empty.
Tire replacement to keep you rolling.
Droob Program: As a comprehensive insurance customer, you're eligible for our 'Droob' program. This program includes periodic vehicle inspection and maintenance services. But that's not all; it also covers:
Comprehensive claims and integrated repair services.
Towing your vehicle from the accident site.
Transporting you to your destination.
Initiating a repair claim after an accident.
Sending your vehicle to the workshop for repairs if the damage is partial.
Finally, returning your car to you all fixed up.
Important to Know: While comprehensive insurance is pretty awesome, it doesn't cover absolutely everything! For instance, you might not get a temporary replacement car, repairs at a dealership, or coverage for accidents that happen outside Saudi Arabia. So, be sure to read through the nitty-gritty details of your comprehensive insurance's basic coverage and pick any extra coverages that match your needs.
What suits you best?
When it comes to picking the right car insurance, it's not one-size-fits-all. Your choice depends on a few factors, but the big ones are your budget and what kind of coverage you need.
If you're all about saving money, mandatory insurance will do the job just fine!
But, if you're driving a shiny new car or you've got your wheels through a bank, comprehensive insurance is the way to go. It'll protect you from getting hit with hefty bills when your car needs fixing.
Tawuniya's car insurance programs are designed with drivers like you in mind. They give you the flexibility to choose the type of insurance that matches your needs and wallet. You can even switch from third-party liability insurance to comprehensive insurance whenever you want. And if you want some extra coverage on top of your basic plan, you can have that too.
In a nutshell, Tawuniya's car insurance programs take things up a notch. They offer more than your typical insurance. You'll get top-notch services that boost your protection and make your driving experience safer and more comfortable. And guess what? You can find Tawuniya's insurance plans on most car insurance comparison websites in Saudi Arabia. So, take a peek at these sites to score competitive prices and some cool insurance perks!